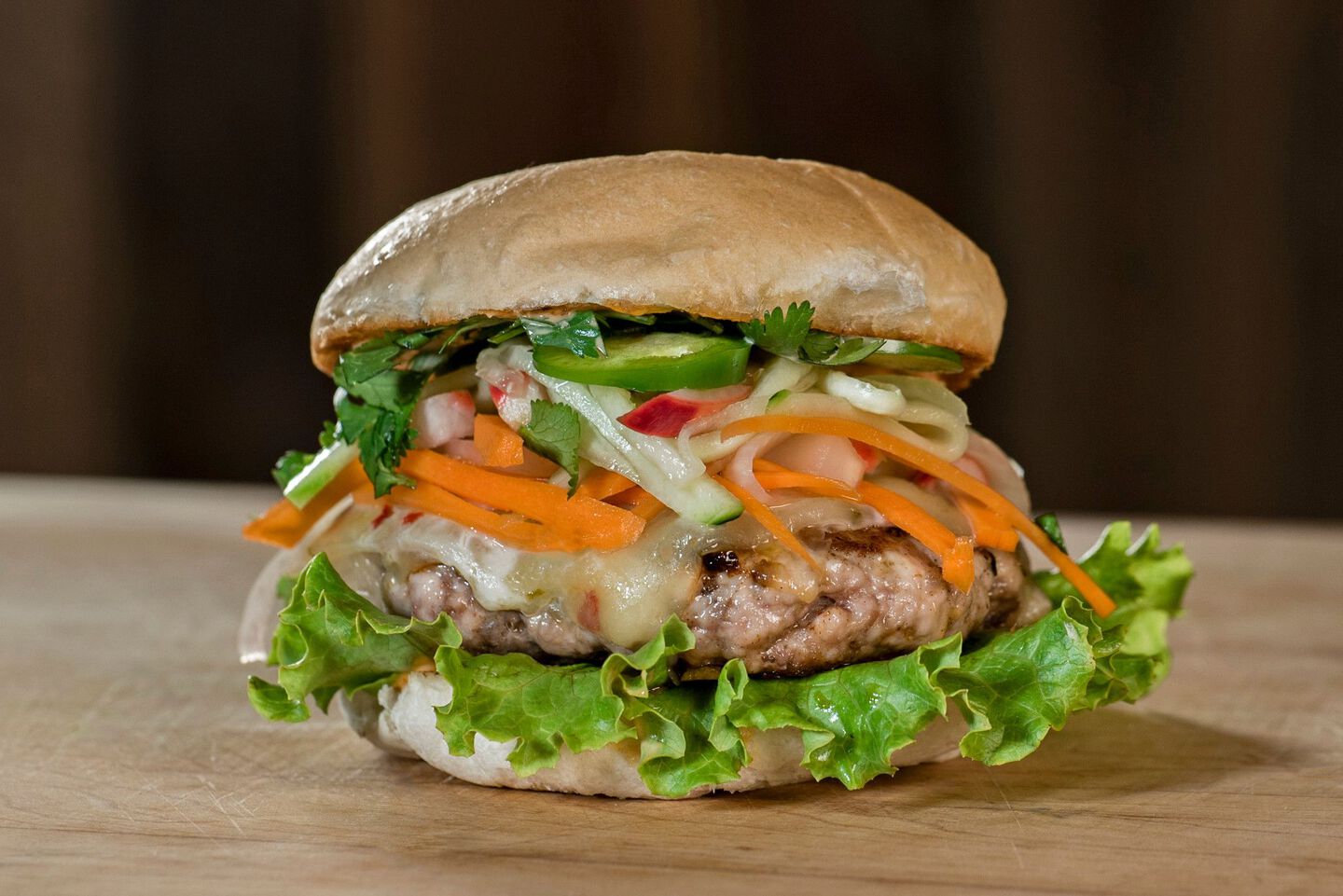 Instructions
Banh Mi burger
Step 1
For the pickled vegetables: In a large bowl, combine vegetables and vinegar. Add warm water until vegetables are covered. Season with salt and pepper. Let vegetables sit for 20 minutes. Drain when done.
Step 2
Mix ingredients for aioli. Set aside.
step 3
Mix ground beef, ground pork, garlic powder and chili garlic sauce. Form into 8 patties. Press the centers of the patties down so that the burgers don't get to thick in the middle when you grill them. Season each side with salt and pepper.
Step 4
Preheat grill to medium/high heat.
step 5
Grill patties until internal temperature reaches 125 °F for rare, 135 °F for medium rare, 145 °F for medium and 160 °F for well done. Flip patties halfway through cook time. The last few minutes of cooking, add a slice of cheese to patties and let the cheese melt.
step 6
Prepare toppings while burgers are grilling. Grill each bun until grill marks appear.
Assembly
Bottom bun, aioli, lettuce, patty, pickled vegetables, cucumber, jalapeño, cilantro, aioli on top bun.