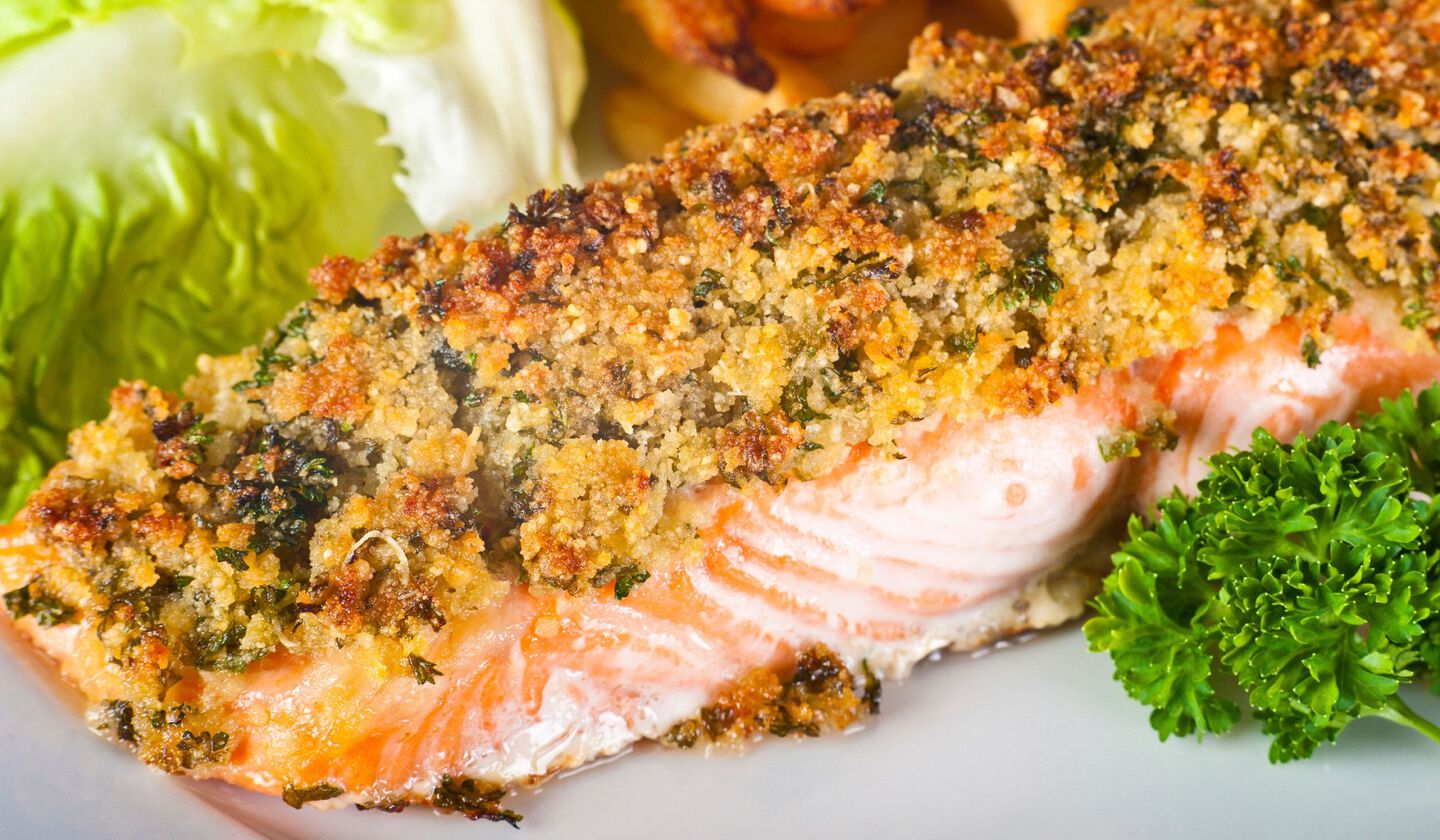 Ingredients
All Ingredients
2-1 pound salmon fillets
Salt and pepper to taste
6 Tablespoons Dijon mustard
1/2 cup Panko breadcrumbs
1/2 cup Parmesan cheese
4 cloves garlic, minced
2 Tablespoons parsley
4 Tablespoons butter, melted
Instructions
Salmon
Step 1
Preheat pizza oven or indoor oven to 400°F. Place salmon fillet on pizza peel if using pizza oven or baking sheet if using indoor oven. Season the salmon with salt and pepper.
Step 2
In a small bowl, mix the breadcrumbs, Parmesan cheese, garlic and parsley together. Mix butter in with breadcrumb mixture and stir until well combined.
step 3
Spread Dijon mustard evenly on top of salmon filets and then sprinkle breadcrumb mixture over the mustard. Place in pizza oven or indoor oven and bake for 12-15 minutes, or until salmon flakes and the crust is golden.