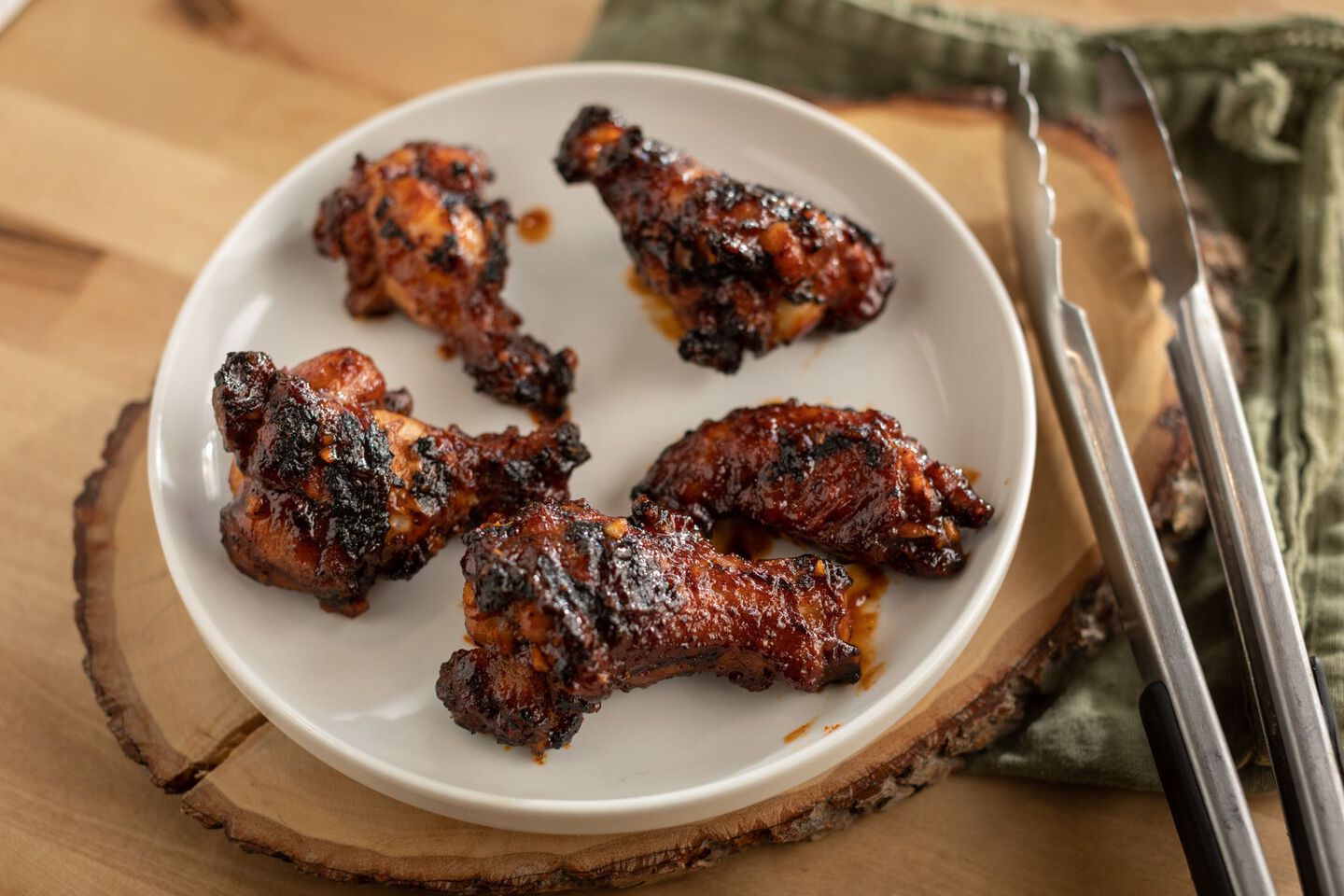 Instructions
Asian Sticky Wings
Step 1
Mix marinade ingredients together. Add wings and marinate over night.
Step 2
Preheat pellet grill to high smoke.
step 3
Mix ingredients for rub together. Remove wings from marinade and season with rub.
Step 4
Smoke wings in pellet grill for 45 minutes.
Step 5
While wings are cooking, make the sauce. Add bourbon and mirin to a small sauce pan and light on fire to burn off alcohol. Remove from heat and add the remaining ingredients. Set aside.
step 6
Preheat Sear Box, Sidekick or outdoor grill to high heat.
step 7
Sauce the wings and grill until skin is crispy, basting as you go.
step 8
Remove from grill and let wings rest.