Fuel your pellet grill with Camp Chef's line of award winning flavors. Camp Chef Premium Hardwood Pellets offer better flavor and a more efficient burn. Why? Unlike most pellets available, Camp Chef pellets are not a byproduct but rather 100% pure virgin hardwoods. No oils, chemicals or binders added. The kiln dried process creates low moisture content for a very dry, hot burning pellet. This means it burns less to maintain your desired temperature, giving you more pellets for your next barbecue and less ash to clean. These pure virgin hardwood pellets will give you consistent results bag after bag. Enjoy an authentic charcoal taste with a hearty hickory hardwood flavor. Try our Charwood Hickory blend at your next cookout with beef, chicken, pork, fish, and baked goods.
Try our Charwood Charcoal Hickory Blend with Chicken Street Tacos, Grilled Rosemary Chicken, Prime Rib
Features
Proprietary blend of 100% hardwoods for each unique flavor profile
No oils, chemicals or binders added
Kiln-dried, low moisture content for quick ignition
Safe in all Pellet Grills, Smokers and Barbecues
Burns more efficiently and completely with less clean up
Renewable fuel source for cooking
Made in USA
REVIEWS
Charwood Charcoal Hickory Pellet Blend
is rated out of
5
by
17
.
Rated

5

out of

5
by
Idaholover
from
Using Charwood/Hickory in combination with another
When smoking meats most of the smoke flavor is imparted right at the beginning of the cooking process before the meat starts to heat significantly. When cooking low/high heat I load a large handful of regular hardwood of my choosing for starters then add my Char/Hick on top for the rest of the process.
Date published: 2019-08-11
Rated

5

out of

5
by
TGFT
from
Excellent for any type of steak. Tried them all and by far the best
Date published: 2019-07-24
Rated

5

out of

5
by
Lazy Mountain Ranch
from
I was skeptical but they're great!
My initial reaction upon seeing the Charwood line of pellets was that it wouldn't be much different than just pre-burning some regular pellets and I didn't really see how cooking performance would be any better. Since they were the same price and I was buying a few bags already, I decided to try one anyway. I'm happy to admit I was very, very wrong. For me, these produce more smoke consistently at high temperatures than regular pellets and give a good smoky flavor to meats I'm searing and cooking only briefly (burgers, steaks, etc.). I'm definitely a fan and would recommend these.
Date published: 2019-05-27
Rated

5

out of

5
by
NightSkyMurals
from
Best pellets ever!
After switching over from a charcoal grill to a pellet grill, even as much as I love the pellet grill that I have, there was always something missing. With these Charwood pellets, I think that I am now totally satisfied. I love these things and doubt I'll ever use any regular pellets again. They re that good. Very happy!!!
Date published: 2019-02-20
Rated

5

out of

5
by
Melissa
from
Great pellets
You can definitely taste the hickory and charcoal flavor. I get a great smoke profile from them.
Date published: 2019-01-06
Rated

5

out of

5
by
GrillFriend
from
I wish I could reply to some of these reviews.
There are a few reviewers here mentioning they aren't getting much smoke on "high smoke", but I fear the term is misleading. High smoke simply means it is cooking on the smoke setting, but at a higher temperature than low smoke. It doesn't mean you'll be getting more smoke out of your unit. That being said, the pellets infuse subtle flavor because it's smoke... not injection. You're going to fill the chamber with the same smoke as you do with cherry, apple, competition blend, or any other pellet, so you will always get a subtle flavor unless you perform a very long cook, like a brisket or pork shoulder. I love these pellets. They remind me of my charcoal grill, with a much better flavor. I'm happy with my purchase! Thanks Camp Chef!
Date published: 2018-11-04
Rated

5

out of

5
by
dave1020
from
Fantastic
i was so excited to try this, i bought both flavors (Hickory and Apple). i think its fantastic! i found the best way to maximize flavor is add regular hickory pellets and Charwood pellets. perfect blend! love this stuff. well done CC!!
Date published: 2018-10-23
Rated

5

out of

5
by
Cjs1
from
Flavor
Amazing flavor highly recommend clean burning great
Date published: 2018-09-26
RELATED BLOG POSTS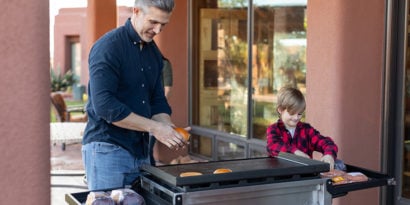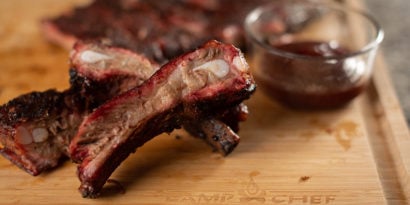 (7 Comments)