Woodwind CL 36 with Sidekick Flat Top
---
YOU WILL BE NOTIFIED WHEN ITEM IS AVAILABLE
Details
Want more Woodwind to love? You asked for it and we delivered—a 36-inch Woodwind. Now equipped with a PID and WIFI enabled controller, you'll be able to change the temperature, set timers, and receive notifications when your meat reaches your set temperature—all from the palm of your hand. Cook more food, enjoy your new-found free time, and taste the difference by customizing your Smoke Number on the Camp Chef Connect App. With the same award winning features like Slide and Grill Technology, Pellet Cleanout, Smart Smoke Technology, Ash Kickin' Cleanout, etc. this one's a no brainer.
Grill, smoke, bake, roast, braise, barbecue, boil, broil, or even sear all your favorite foods with the Woodwind SG and Sidekick bundle. With an increased hopper, Slide and Grill Technology, and 40% more cooking capacity you'll be living large all year long.
Note: Grill, Sidekick, and griddle will ship in two boxes.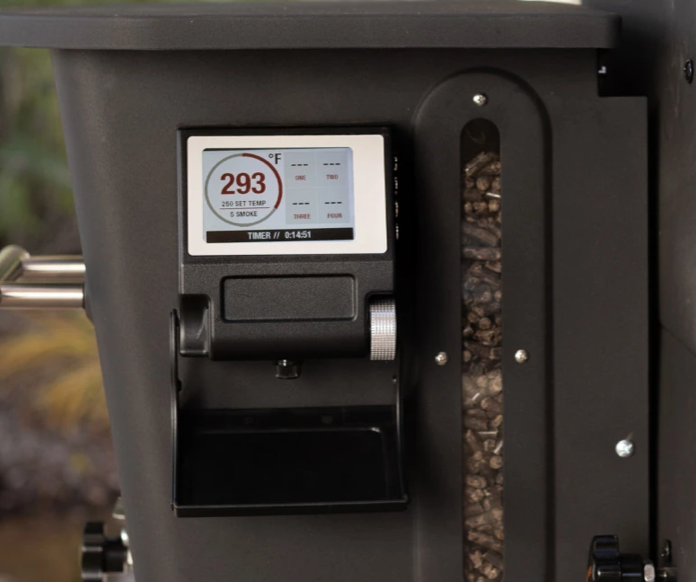 PID CONTROLLER
The industry standard PID controller regulates smoke and temperature and adjusts in real time to changes of the grill's environment, giving you a more consistent cook. As your Smoke Number increases, your smoke output increases. As your Smoke Number decreases the temperatures will hold tighter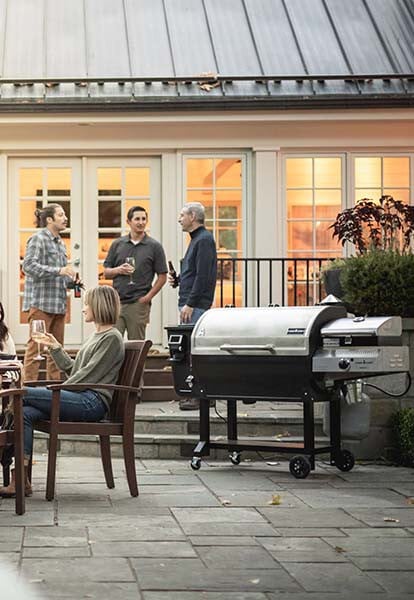 WOODWIND

LOWER RACK AREA: 663 SQ IN
UPPER RACK ATEA: 573 SQ IN
TOTAL RACK SURFACE AREA: 1236 SQ IN
SIDE SHELF DIMENSIONS: 16 IN x 12 IN
CHAMBER CAPACITY: 7000 CU IN
HOPPER CAPACITY: 22 LBS
OVERALL HEIGHT: 42 IN
OVERALL WEIGHT: 177 LBS
SIDEKICK FLAT TOP
COOKING AREA DIMENSIONS: 14 IN x 16.5 IN
TOTAL SURFACE AREA: 231 SQ IN
TOTAL OUTPUT: 28,000 BTUS
OVERALL WEIGHT: 30 LBS
GRIDDLE WEIGHT: 18 LBS
WEIGHT CAPACITY: 40 LBS
OVERALL UNIT DIMENSIONS: 18 IN x 20.5 IN x 6 IN
reviews, product
BV SEO Enabled: RR Not Found
---
questions, product
BV SEO Enabled: QA Not Found