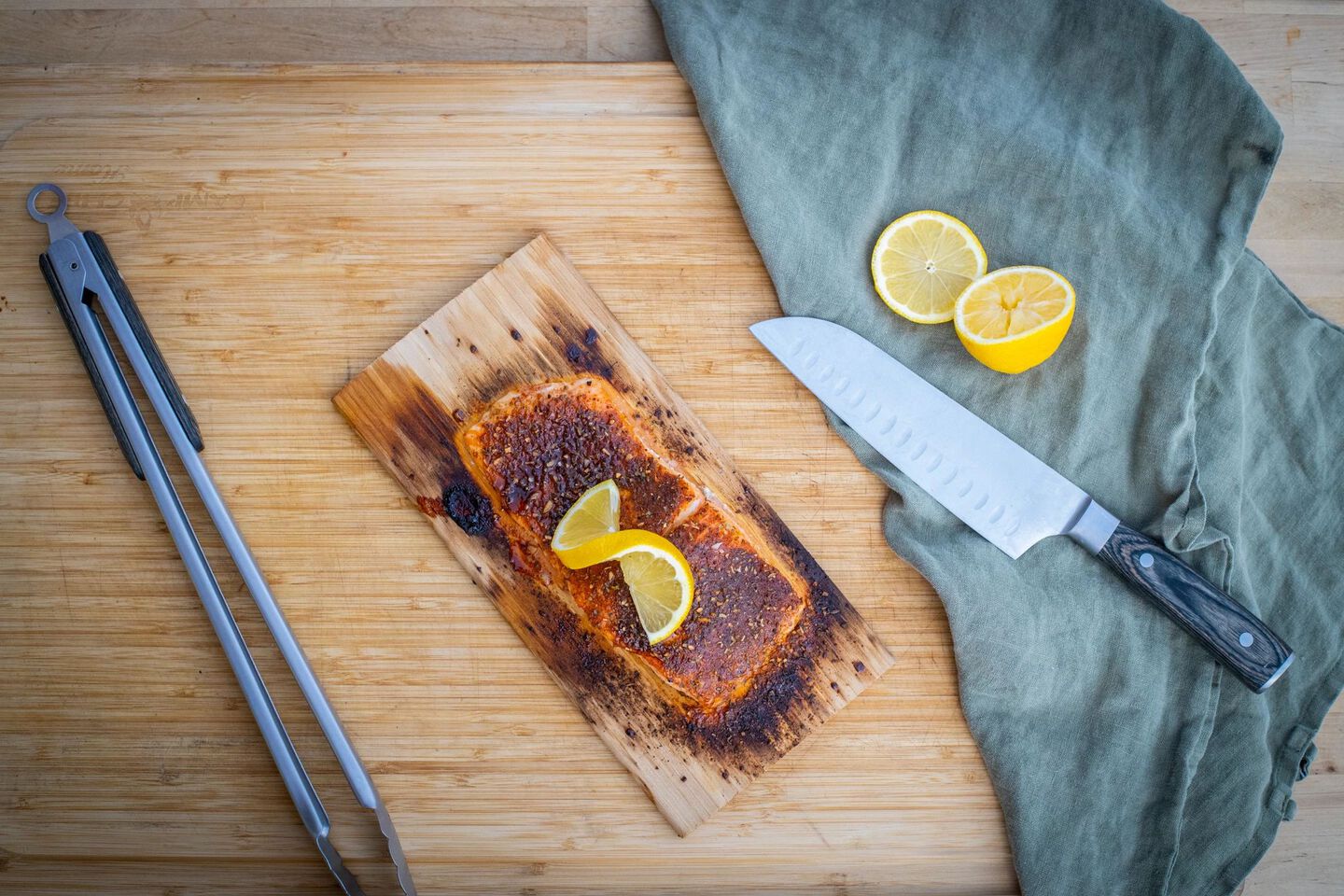 Ingredients
All Ingredients
Instructions
Jamaican Jerk Salmon
Step 1
Soak cedar planks in water for a least one hour before cooking.
Step 2
Preheat Artisan Outdoor Oven or pellet grill to 450°F.
Step 3
Mix Jamaican Jerk seasoning with brown sugar until well incorporated.
Step 4
Pat the salmon dry.
Step 5
Squeeze lemon juice over the salmon, then coat with the seasoning mixture. Place the fish on the cedar plank.
Step 6
Bake for about 15 minutes, or until the internal temperature of the meat reaches 145°F.