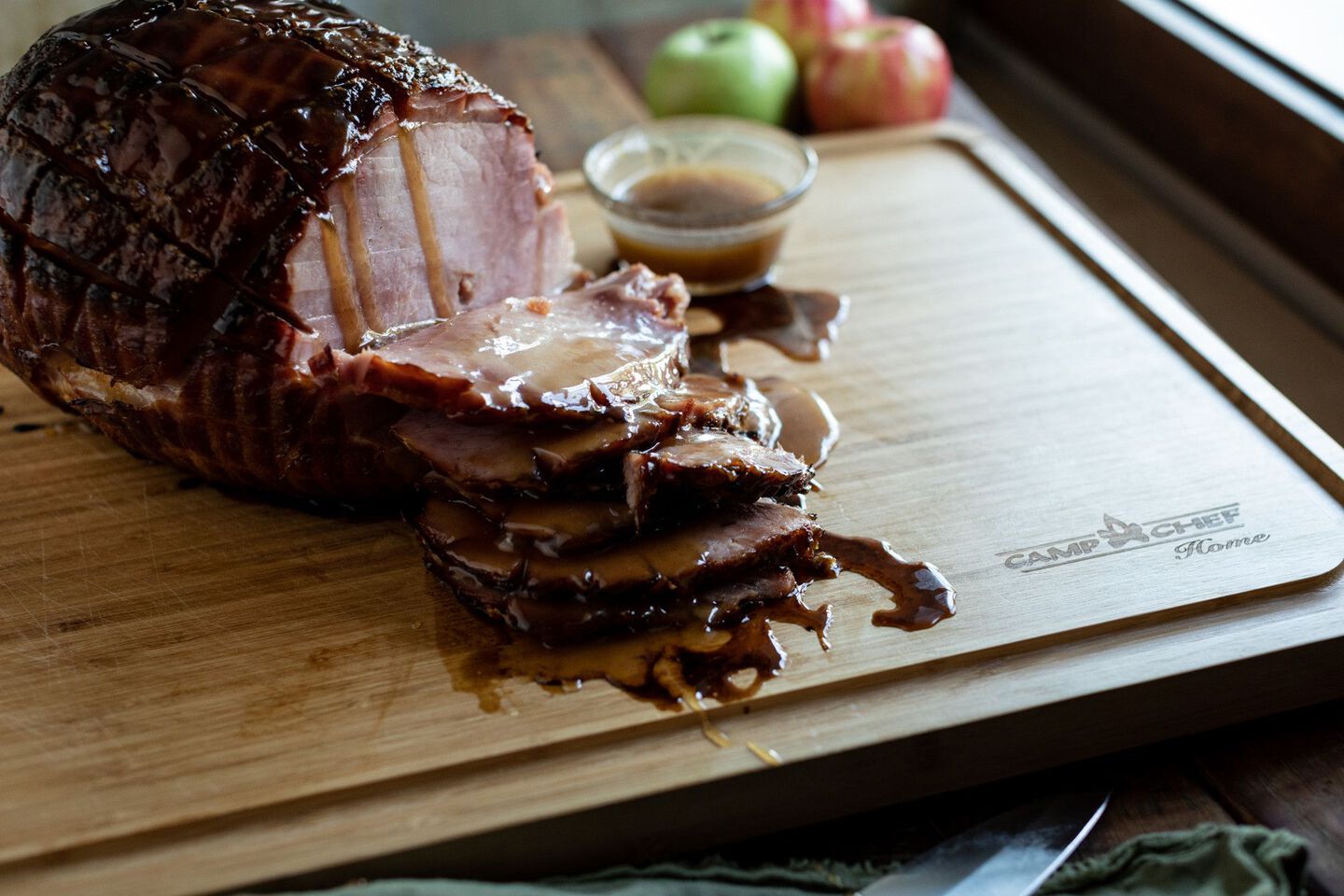 Ingredients
Glaze
1 cup honey
1 cup brown sugar, divided
1 cup butter
3 tablespoons dijon mustard, divided
1 teaspoon ground cloves
1 teaspoon cinnamon
2 tablespoon maple syrup
All Ingredients
8-10 pounds fully cooked bone in ham
1 cup honey
1 cup brown sugar, divided
1 cup butter
3 tablespoons dijon mustard, divided
1 teaspoon ground cloves
1 teaspoon cinnamon
2 tablespoon maple syrup
Instructions
HONEY GLAZED Ham
Step 1
Preheat pellet grill to 300°F.
Step 2
Fully coat the ham with 2 tablespoons of dijon mustard and 1/4 cup brown sugar. Place ham in pellet grill and cook until internal temperature reaches 165°F. About 1 1/2 to 2 hours.
Step 3
In a small saucepan, mix honey, 3/4 cup brown sugar, butter, 1 tablespoon dijon mustard, ground cloves, cinnamon and maple syrup. Mix over low heat until sugars are dissolved and it begins to simmer, then keep warm.
Step 4
Once ham reaches 165°F, remove from grill and cover with glaze, keep some on the side to use once the ham is sliced.
Step 5
Slice to your desired thickness and top with additional glaze.
RECIPES YOU MIGHT BE INTERESTED IN