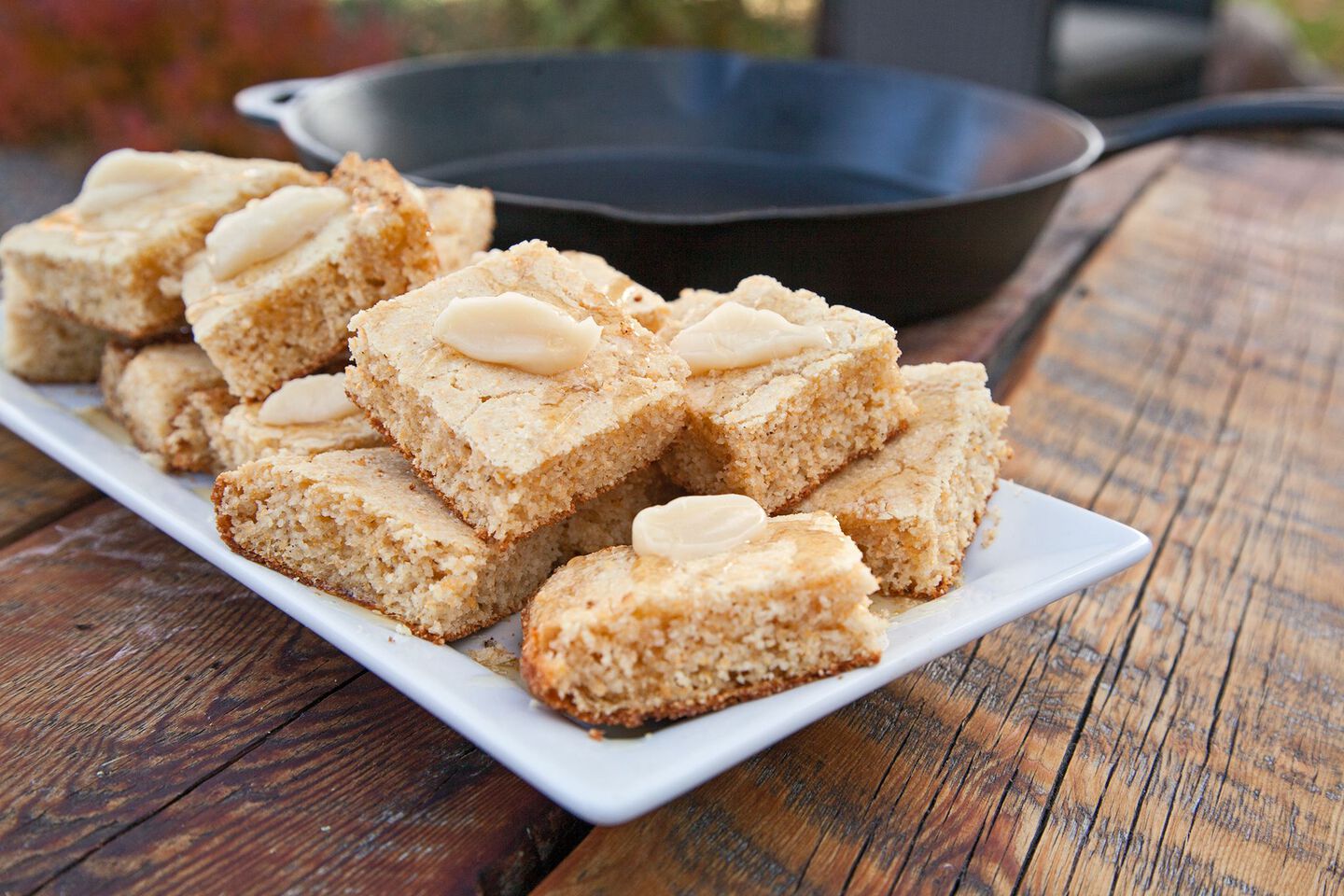 Ingredients
All Ingredients
3 Tablespoons butter, plus more for pan, melted
1 1/2 cup stone ground yellow cornmeal
1 1/2 cups all purpose flour
3 teaspoons baking powder
3/4 teaspoon baking soda
2 Tablespoons sugar
3/4 teaspoon salt
3 large eggs
1 cp buttermilk
1 cup whole milk
Instructions
Cornbread
step 1
Start the pellet grill on the 400-degree temperature setting. Place 2 T. of butter in a square Dutch oven or 9x13 pan and put in pellet grill to melt butter and heat up pan, be careful not to burn the butter. Meanwhile mix up the corn bread.
Step 2
Mix the dry ingredients together. Add the eggs, buttermilk, milk, and butter to the dry ingredients and mix until combined. Pour batter into your warm square Dutch oven. Bake until the top is golden brown and the edges pull away from the sides, about 20 minutes
step 3
Enjoy with lots of butter and honey!
Step 4
If you have left over apple cider syrup it tastes great on the corn bread or mixed into a honey butter topping.