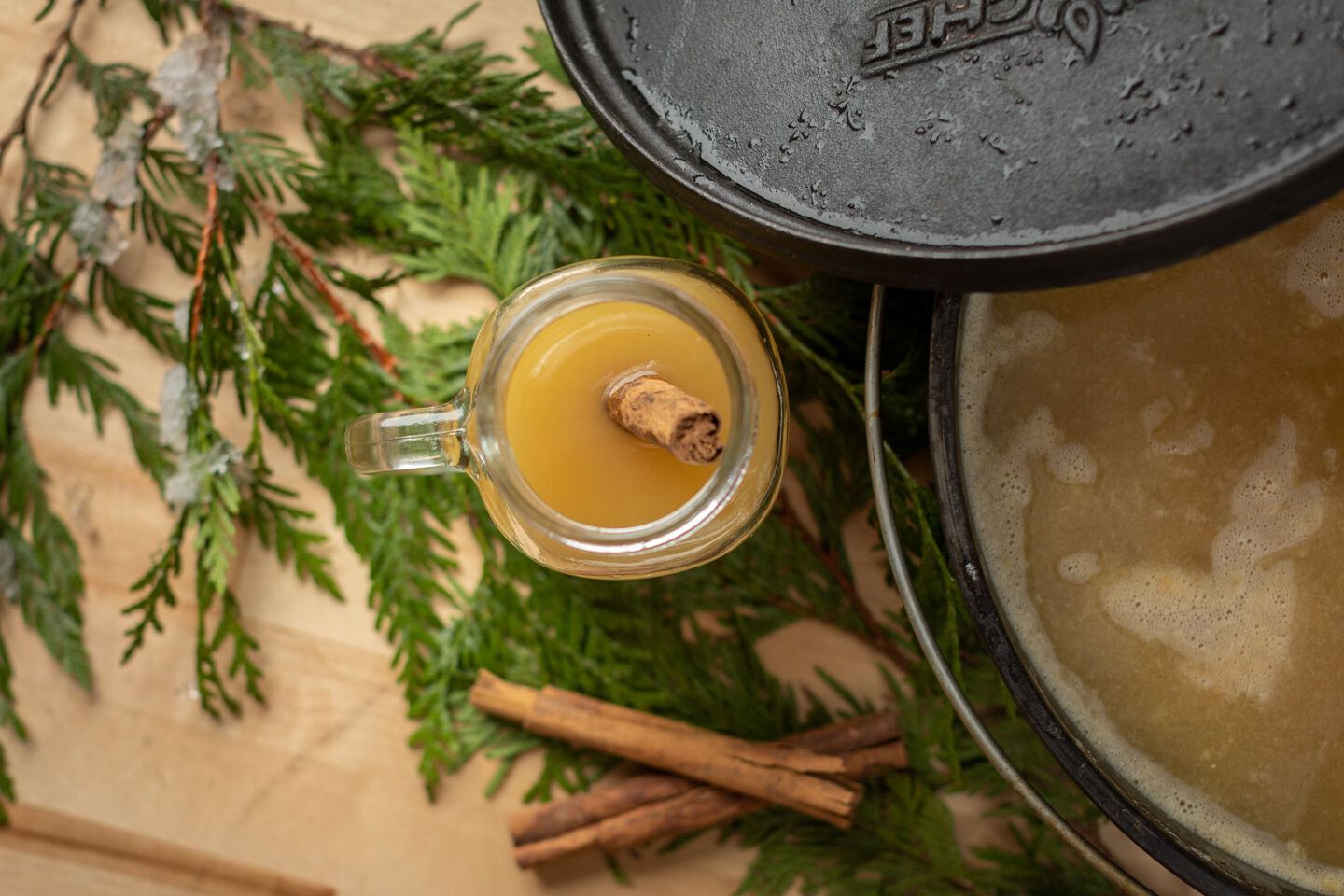 Ingredients
All Ingredients
2 1/4 cups sugar
4 cups water
2 cinnamon sticks
8 allspice berries
10 whole cloves
1 piece ginger
4 cups orange juice
2 cups lemonade
2 quarts apple cider
Instructions
Wassail
step 1
Preheat pellet grill at 250 °F.
step 2
In a medium saucepan, combine sugar and water. Bring to a boil to dissolve the sugar. Remove from heat and add cinnamon sticks, allspice berries, cloves and ginger. Cover and let steep for at least 1 hour.
step 3
Pour the juices into a 12-inch Dutch oven and put on pellet grill, smoke for 1 hour, while the spices are steeping.
step 4
Strain the spices from the sugar water, with a colander, and add to the Dutch oven, with the juices. Serve warm.