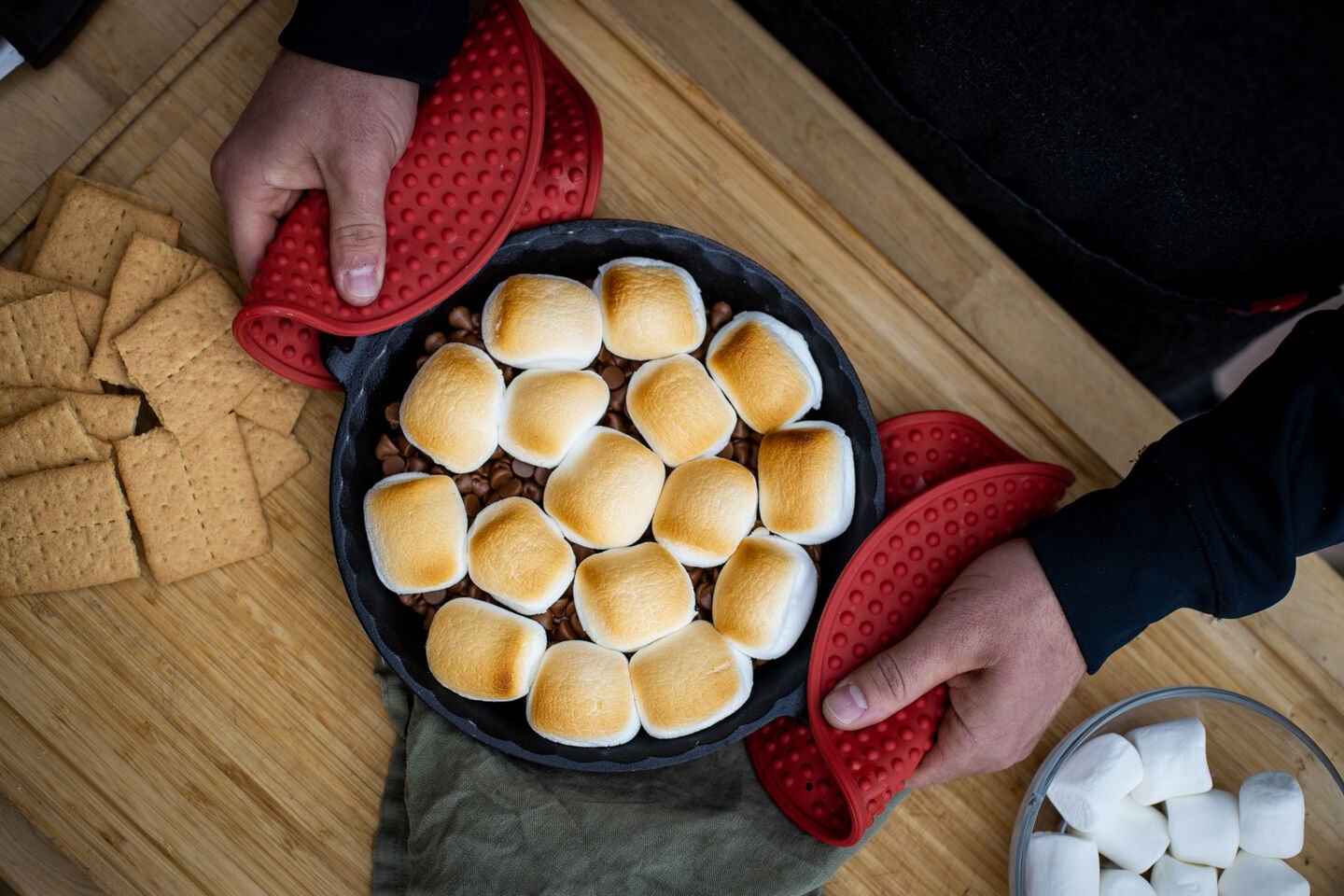 Instructions
S'mores in a skillet
Step 1
Preheat Artisan Outdoor Oven to 400°F.
Step 2
Line the bottom of a cast iron skillet with chocolate chips and evenly top with marshmallows. Give some space because they will enlarge as they toast.
Step 3
Cook until marshmallows become golden brown and the chocolate is melted (It will appear shiny when it's melted).
Step 4
Break graham crackers into large chunks.
Step 5
Remove skillet from the oven and dip graham crackers into marshmallows and chocolate.
recipes you might be interested in