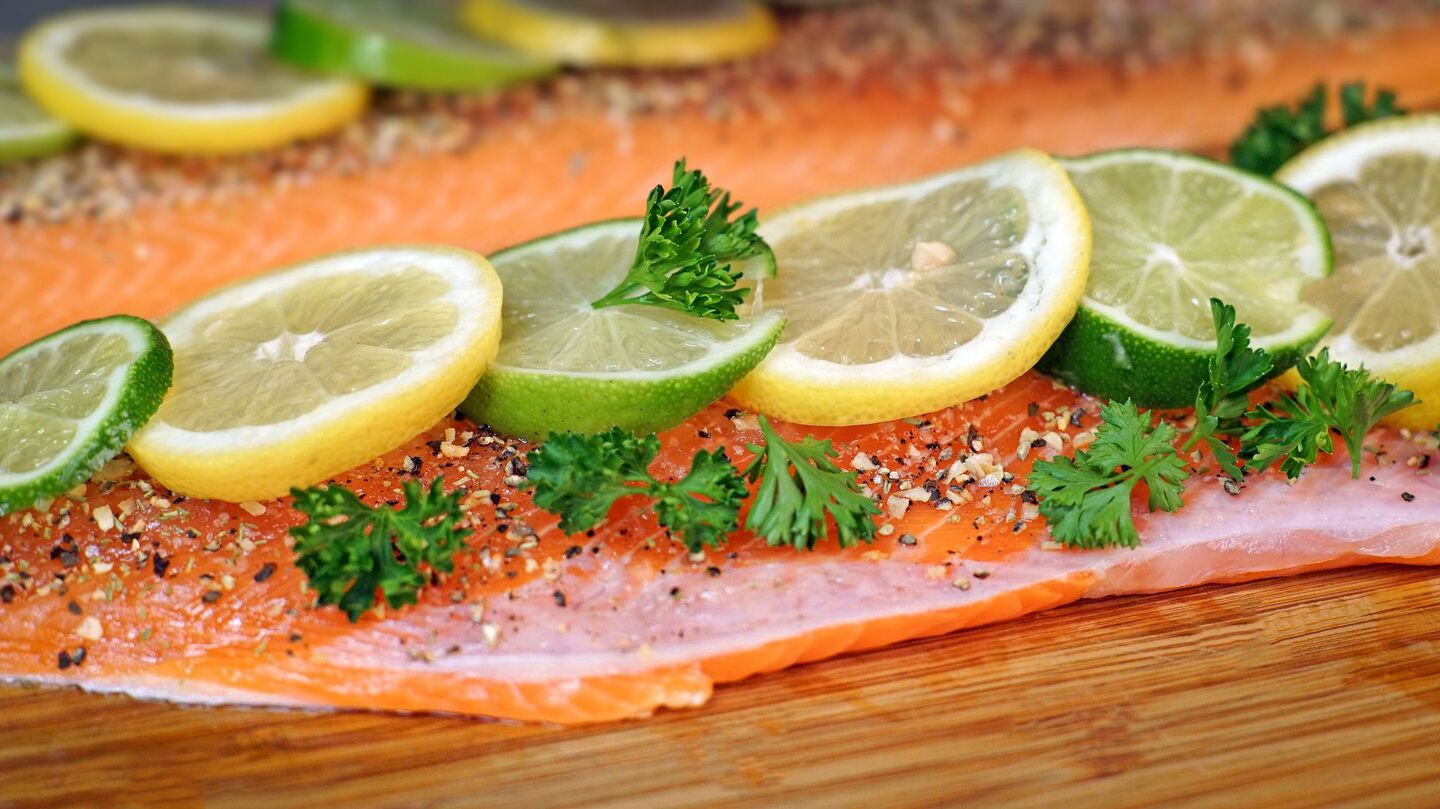 Ingredients
Mango Salsa
1 mango, peeled, seeded, and chopped
1/4 cup red bell pepper, finely chopped
1 green onion, chopped
1/4 cup cilantro, chopped
1 lime, juiced
1/2 lemon, juiced
Salt and pepper to taste
Salmon
2-1 pound salmon fillets
Salt and pepper to taste
Favorite seafood seasoning
2 limes, sliced
2 lemons, sliced
1/2 cup parsley, chopped
All Ingredients
2-1 pound salmon fillets
Salt and pepper to taste
Favorite seafood seasoning
2 limes, sliced
2 lemons, sliced
1/2 cup parsley, chopped
1 mango, peeled, seeded, and chopped
1/4 cup red bell pepper, finely chopped
1 green onion, chopped
1/4 cup cilantro, chopped
1 lime, juiced
1/2 lemon, juiced
Salt and pepper to taste
Instructions
Smoked Salmon
Step 1
In a medium bowl, mix together ingredients for mango salsa and refrigerate until ready to use.
Step 2
Preheat smoker to 225°F. Season salmon fillets with salt, pepper and seafood seasoning to your liking. Place sliced lemon and lime slices on top and put into smoker. Smoke fish for 30 minutes or until it can be flaked with a fork.
step 3
When salmon is done, pull out of smoker and sprinkle with parsley. Serve with mango salsa on top.