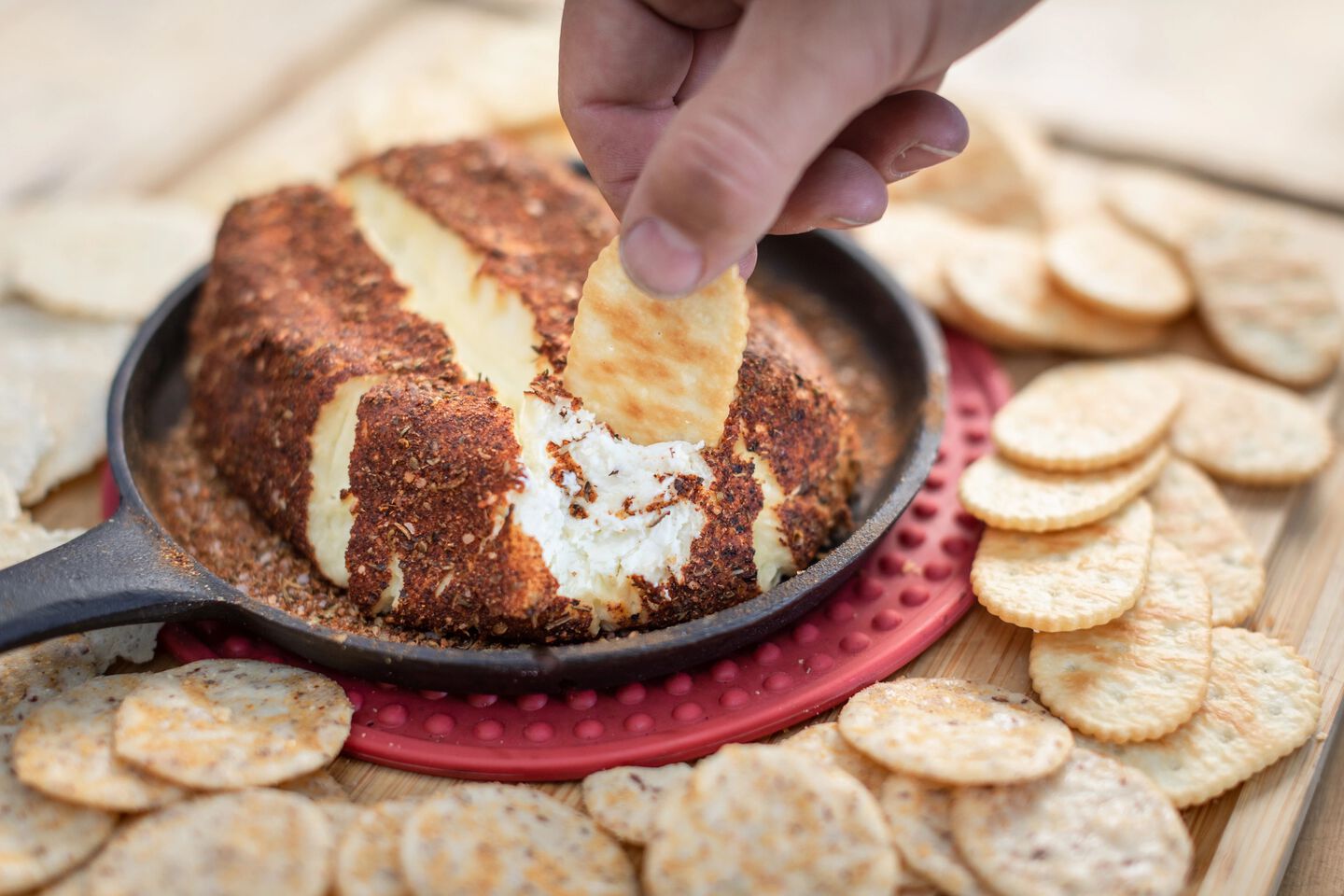 Instructions
Smoked Cream Cheese
Step 1
Start by taking the cream cheese out of the packages. Usually they come in 8 ounce packages so for the 1 pound you'll likely be working with two. Stack the cream cheese on top of each other.
Step 2
Season generously all around with your BBQ rub and place in a skillet to go into the smoker.
Step 3
Smoke at 225°F for roughly two hours.
Step 4
Carefully remove the cream cheese and allow to cool before you dig in with crackers, chips, jellies, and any other delicacies of your choosing.