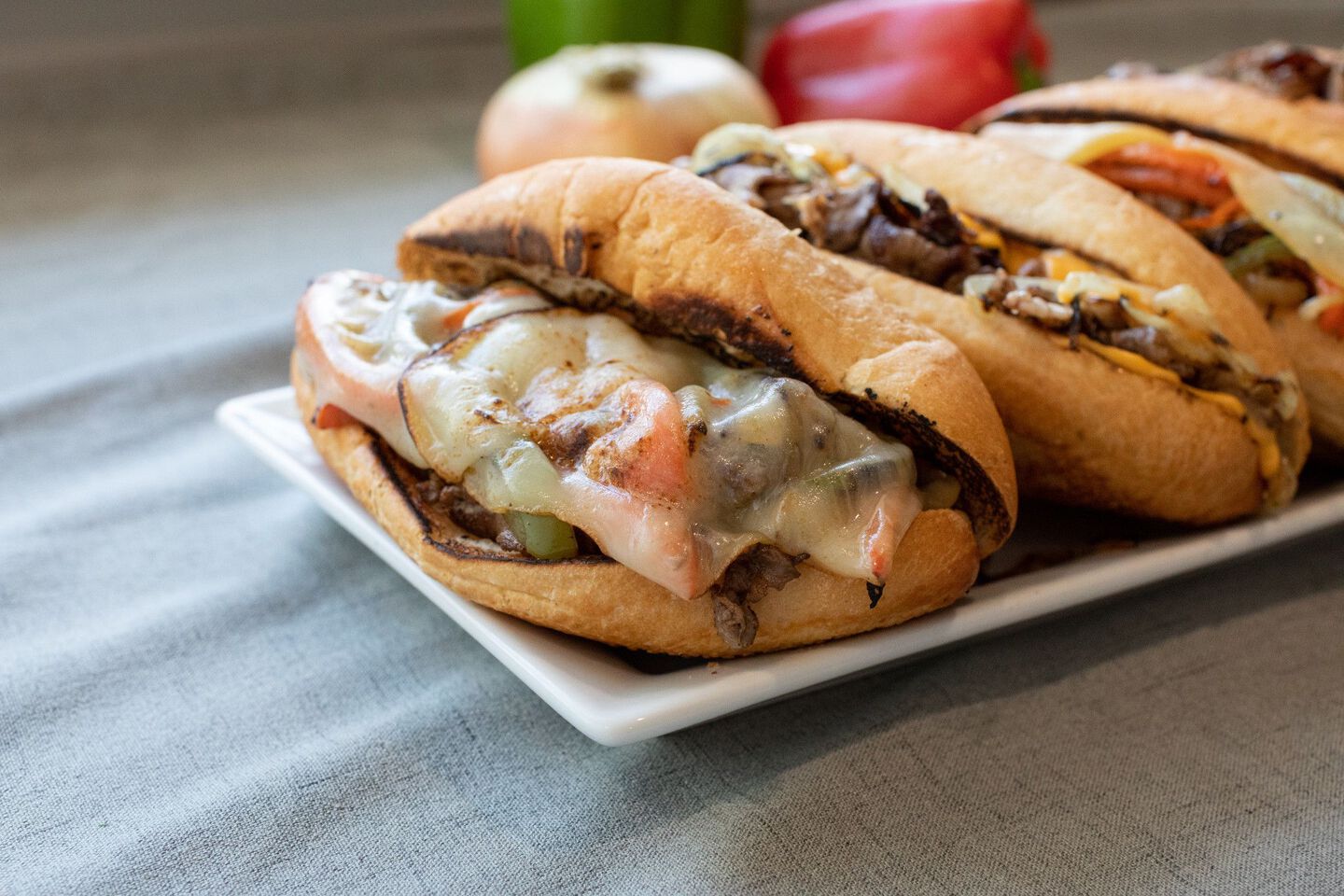 Ingredients
All Ingredients
2 lbs Ribeye steak, sliced as thin as possible
8 slices of provolone cheese or cheddar cheese sauce
1 large onion
1 green pepper and 1 red pepper (optional)
Mushrooms (optional)
Salt and pepper to taste
Oil for cooking
Butter, softened
4 crusty hoagie rolls
Instructions
philly cheese steak
Step 1
Slice onions, peppers and mushrooms. Preheat griddle to medium temperature.
step 2
Add cooking oil to the griddle and sauté onions. Salt and pepper onions to taste. After 5 minutes add the peppers and mushrooms and sauté 5 minutes before adding the steak.
step 3
Add steak separate from the vegetables and cook until it's almost done. Salt and pepper the steak to taste while cooking. Continue to cook the vegetables, stirring occasionally.
step 4
When steak is almost done place cheese on top of steak. While cheese is melting, butter hoagie rolls and place them face down on the griddle to toast. When the steak is done and the hoagie rolls are toasted, place roll on meat and pinch meat into roll. Add onions, peppers and mushrooms.