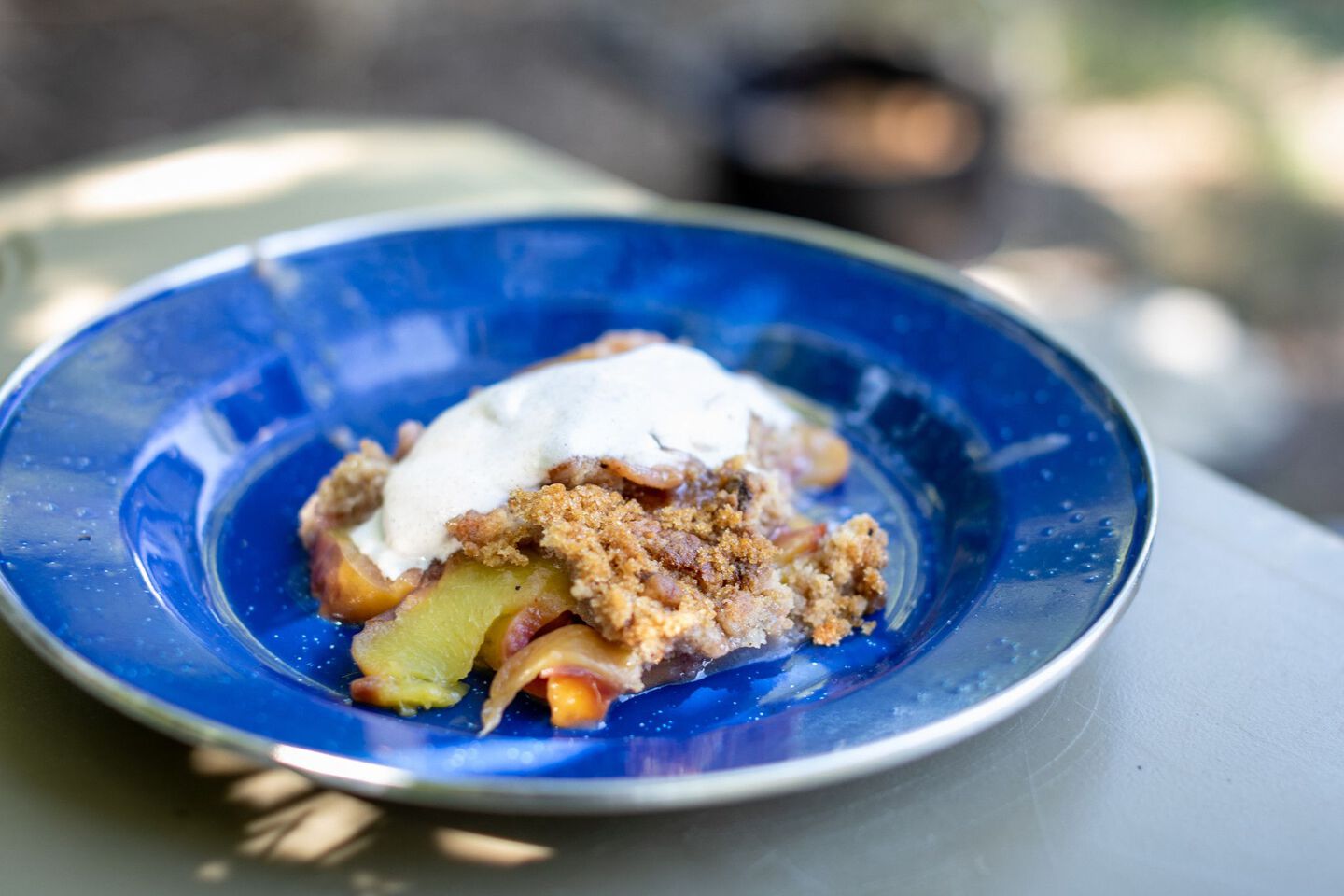 Instructions
Whipping Cream
step 1
In a medium mixing bowl, add whipping cream, powdered sugar, maple syrup and cinnamon. Beat together until stiff peaks form.
Peach Cobbler
step 1
In a medium bowl, add sliced peaches, sugar, maple syrup and lemon juice. Mix until peaches are covered.
step 2
In medium bowl, add melted butter, sugar, vanilla, flour, baking powder, salt, cinnamon and nutmeg. Mix until combined. Should be a cookie-dough like batter.
step 3
Place a 10" Dutch oven over 9 hot charcoal briquettes. When Dutch oven has warmed up, add a half stick of butter. When butter has melted, add the peach mixture to the oven and spread out evenly.
step 4
Sprinkle the crust mixture over the peaches and spread evenly. Cut the remaining half stick butter into slices over the top of the crust.
step 5
Put lid on top of oven and place 18 hot charcoal briquettes on top. Bake for about 45 minutes of until the crust is brown and the peaches are bubbling.
step 6
The last 10 minutes of cooking, sprinkle brown sugar over the crust. Serve with ice cream or our Cinnamon Maple Whipping Cream.
Note:
If using pellet grill instead of charcoal, preheat to 350 °F.