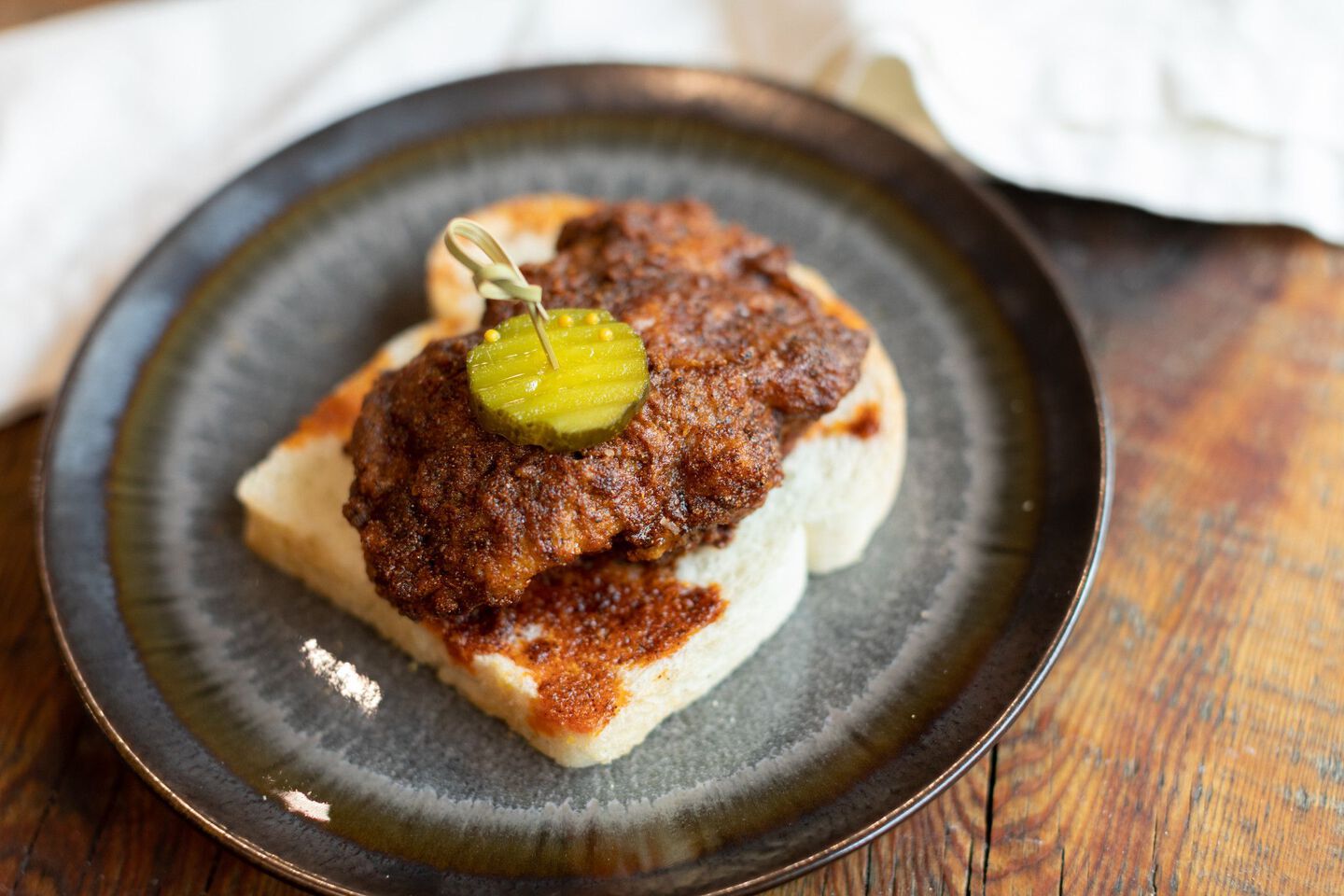 Instructions
Hot Chicken
Step 1
Apply kosher salt and course black pepper to the chicken on both sides; set on a wire rack on top of a cookie sheet and refrigerate overnight or at least 3 hours.
Step 2
In a bowl, whisk together the milk, eggs and hot sauce. In a separate bowl, whisk together the flour with salt and pepper.
step 3
Dip the chicken in the flour mixture, then dip in the milk mixture, then in the flour mixture again, shaking off the excess. Place on wire rack and let dry for about 15 minutes.
step 4
Heat the oil in a cast iron skillet to 325 °F. Only use enough oil to fill the pan halfway up. Set wire rack on top of a rimmed baking sheet and set aside.
step 5
Working in batches, fry chicken until crisp and until internal temperature reaches 165 °F As you cook each batch of chicken, make sure the temperature of the oil stays at 325 °F. Remove the chicken and let it drain on the rack.
Step 6
Make the spicy coating. In a medium heatproof bowl, whisk the cayenne pepper, brown sugar, 1 teaspoon kosher salt, 1 teaspoon black pepper, paprika, garlic powder and chili powder. Carefully ladle 1/2 cup frying oil and mix well. Dip the cooked chicken into the coating mixture and serve over white bread slices and garnish with pickles.