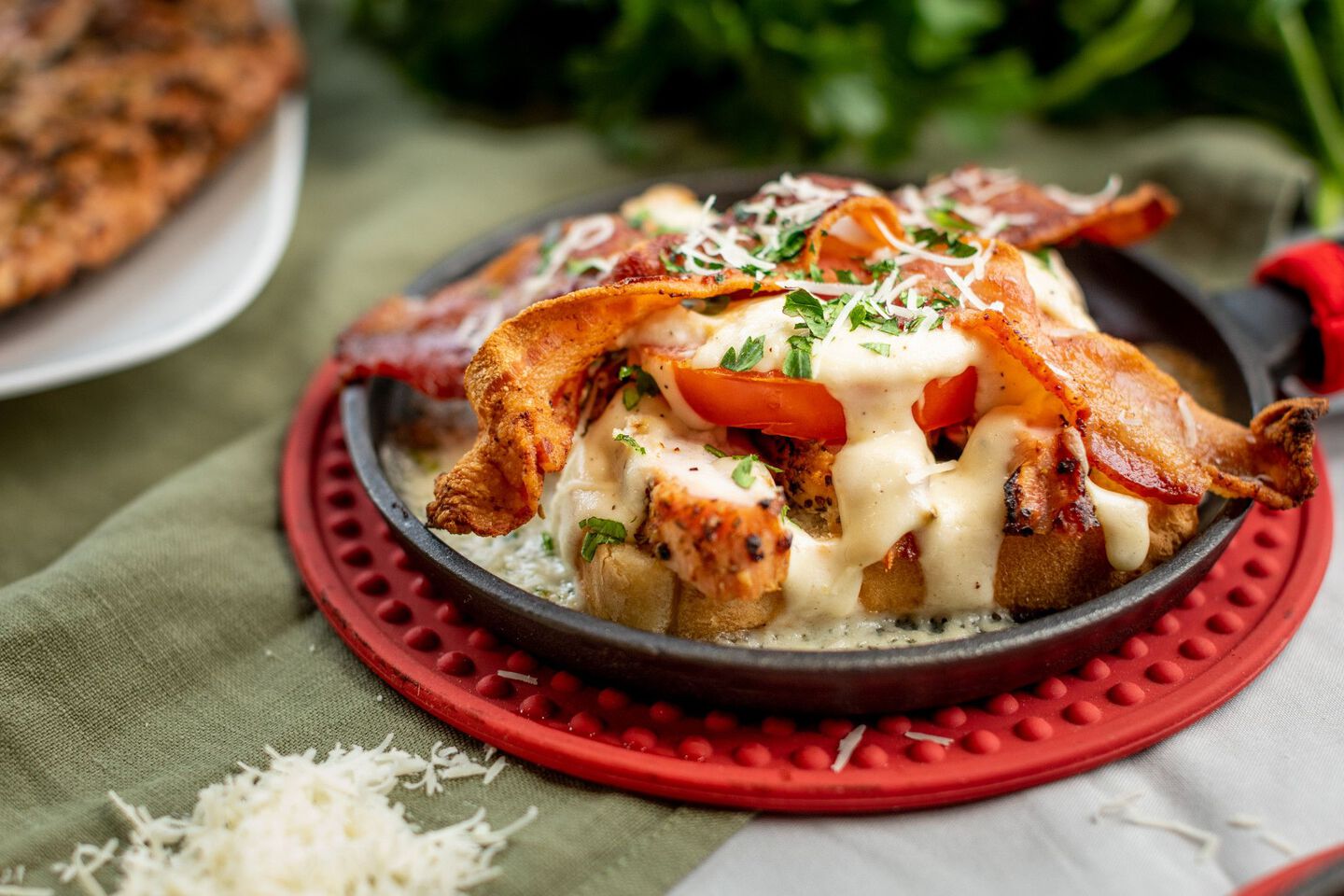 Ingredients
All Ingredients
8 slices bacon
2 Tablespoons bacon drippings
2 Tablespoons all-purpose flour
1 1/2 cups half and half
1 cup romano cheese, grated
8 thick slices of Texas toast
2 roasted turkey breasts, sliced
1-2 tomatoes, sliced
1/4 cup fresh parsley, chopped
Kosher salt, to taste
Course pepper, to taste
Nutmeg, to taste
Instructions
The Sandwich
Step 1
Preheat the pellet grill to high.
Step 2
Roast turkey breasts in the pellet grill until internal temperature reaches 155 °F. Set aside to rest.
step 3
Cook the bacon in a large skillet until crisp. Transfer to a paper towel lined plate. Save some bacon drippings for the sauce.
step 4
In a skillet or large baking dish, assemble the sandwiches by placing slices of Texas toast in the bottom of skillet or baking dish. Add 3 slices of turkey to each slice of toast. Followed by a tomato and Monray sauce. Top each sandwich with 2 slices of bacon. Cover sandwiches with Romano cheese. Garnish with chopped parsley.
step 5
Place sandwiches in the pellet grill until the sauce is bubbling. About 3-5 minutes.
Monray Sauce
Step 1
Add 2 Tablespoons of bacon drippings to a 12 inch skillet, add the flour and whisk until brown.
step 2
Add the half and half stirring until thickened. Remove from heat and stir in 1 cup Romano cheese. Season with salt, pepper and nutmeg.