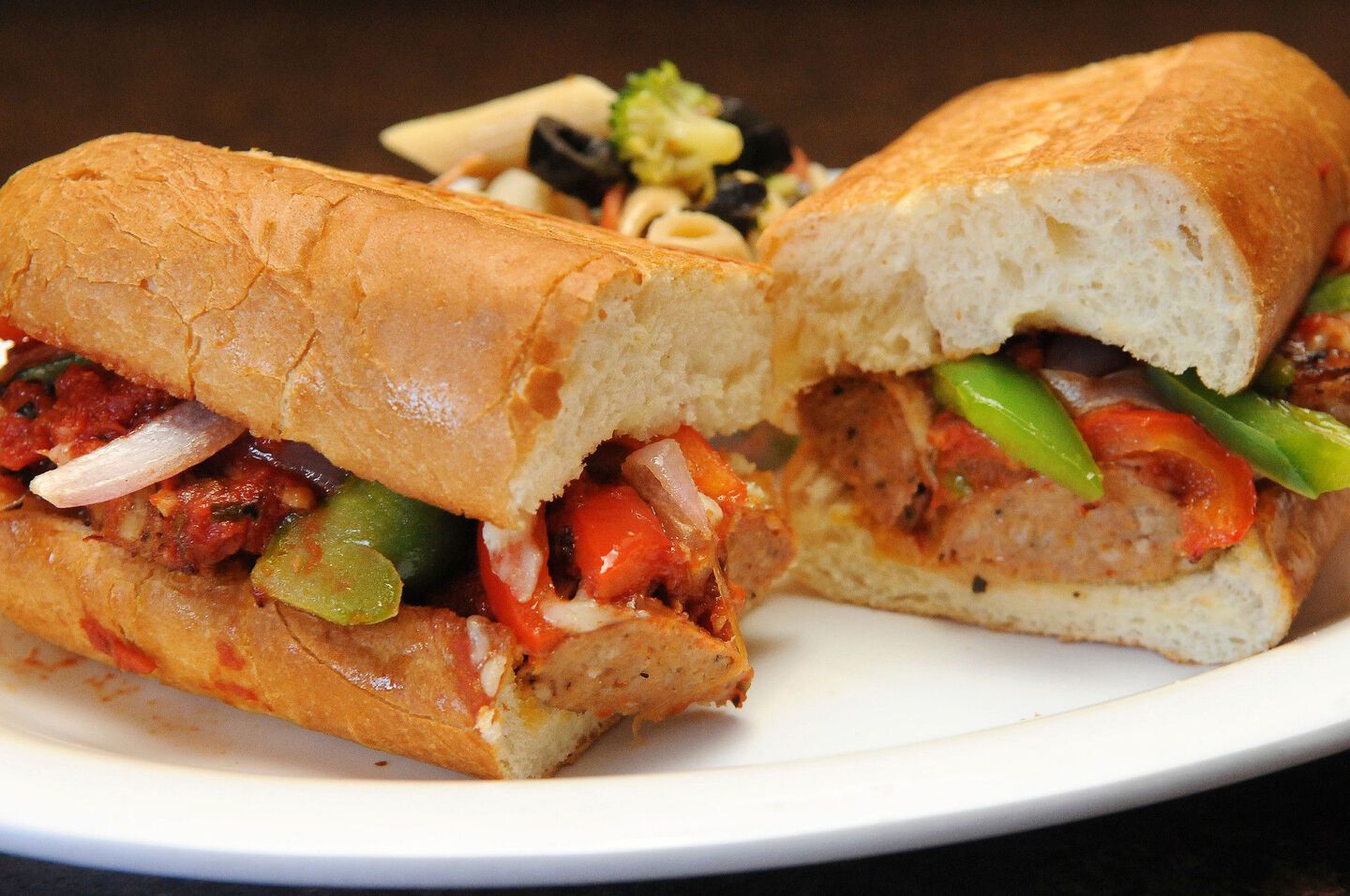 Ingredients
All Ingredients
1 pound sweet Italian sausage links
2 Tablespoons vegetable oil
3 bell peppers, sliced
1 large yellow onion, sliced into rings
1 clove garlic, minced
1 teaspoon salt
1 teaspoon pepper
24 ounce jar spaghetti sauce
Sliced Provolone cheese
4 crusty hoagie rolls
Instructions
The Sandwich
Step 1
Heat oil in Dutch oven over medium heat. Add the sausages; cook until browned on all sides. When sausages are cooked through, remove from Dutch oven to paper towel lined plate.
step 2
Add peppers and onions to Dutch oven and heat until they begin to soften. Add garlic, salt, and pepper then cook for another minute. Stir in spaghetti sauce. Increase heat until sauce begins to boil, reduce heat and simmer over low heat.
step 3
Add cooked sausages to sauce. Cover and cook until sauce has thickened and the peppers and onions are soft, about 15-20 minutes.
Step 4
When sausage and pepper mixture is done, place 1 sausage link on a hoagie roll, then peppers, onions and sauce. Top with sliced cheese.
step 5
Serve with your favorite BBQ sauce.