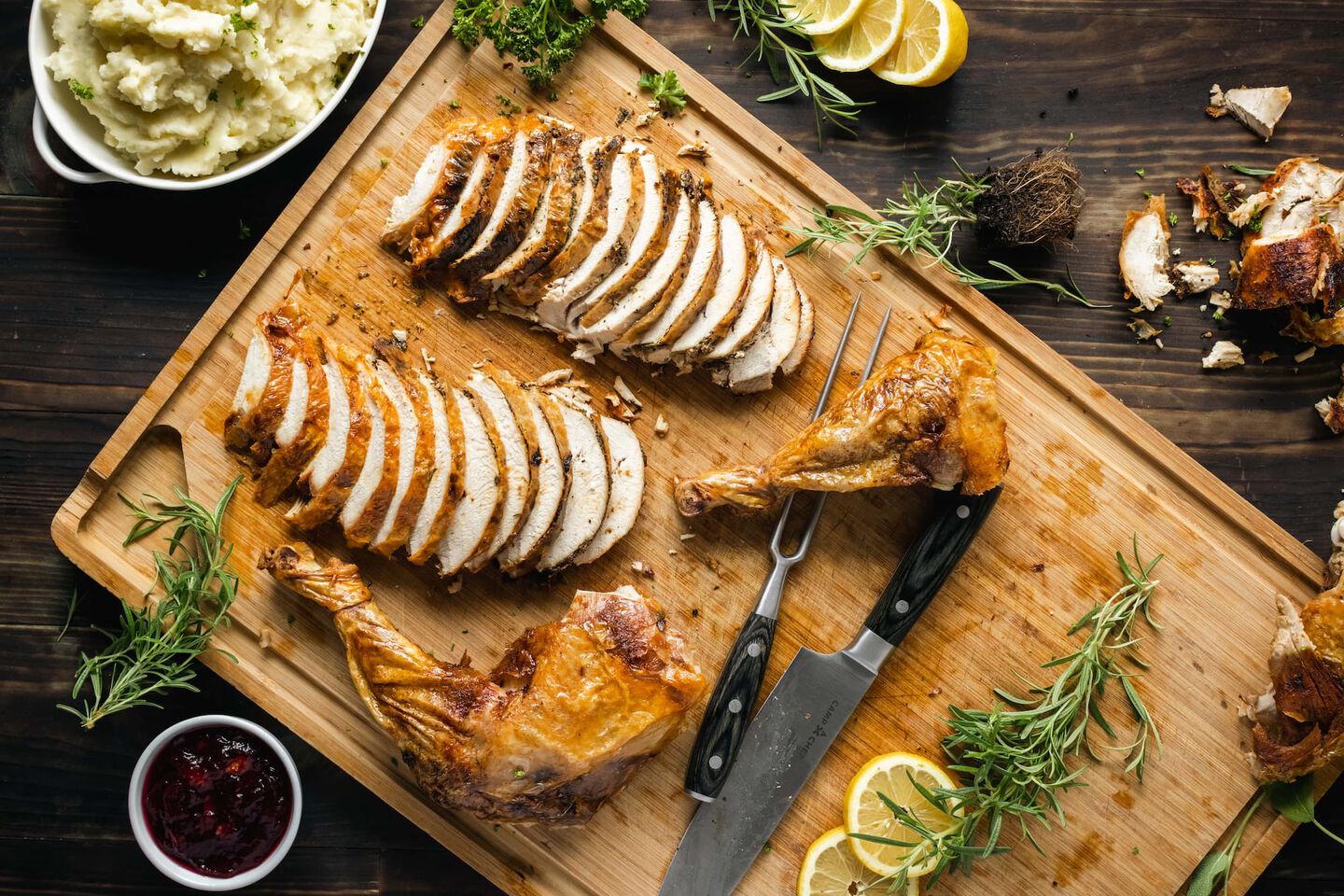 Ingredients
All Ingredients
1 18 LB Turkey
Oil
1 bottle of Veggievore or Something Southern Seasoning
2 sticks of salted butter
—
For Turkeys less than 15 LBS, cook in the included basket basket.
For Turkeys 15-18 LBS, we recommend using the turkey stand.
Instructions
WARNINGS AND PREP
STEP 1
Measure how much oil we need for the turkey. Do this by placing the turkey in the pot first. Then adding in enough WATER so that it barely covers the top of the turkey. (This will ensure that you don't waste oil.) Make a mental note of where the "fill line" is. Dump out the water and dry the pot completely.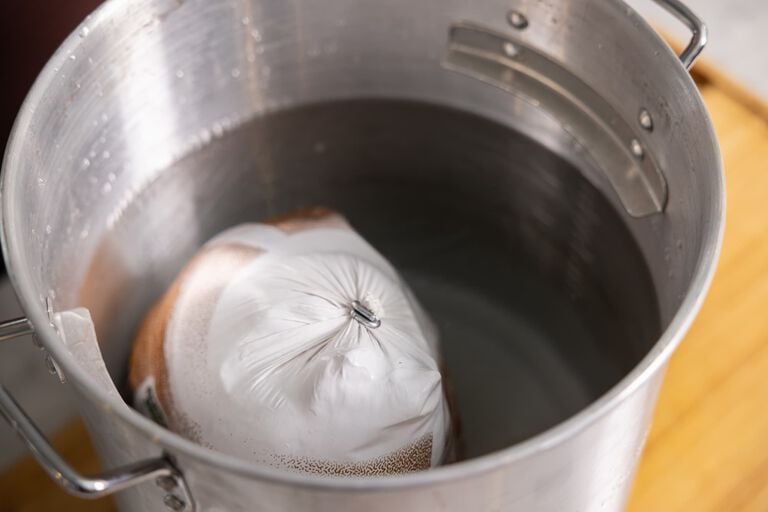 WARNING
Please read and follow the appliance instruction manual included with your Turkey Fryer.
Do not cook a turkey weighing more than 18 LBS. Failure to follow this instruction will cause oil overflow.
Do not let your oil exceed 400°F
Never drop food or accessories into hot cooking liquid. Lower food and accessories slowly into the cooking liquid in order to prevent splashing or overflow
Do not operate the Turkey Fryer under ANY overhead construction. Keep a minimum clearance of 10 FT from the sides, front and back of appliance to ANY construction.
Step 2
After finding your mark on the pot. Remove the turkey from the bag, remove the neck and "gut sack". Pat dry.
step 3
Make your butter/seasoning compound by combining the butter with 1/3 of the rub. Mix well. Rub under and on top the skin.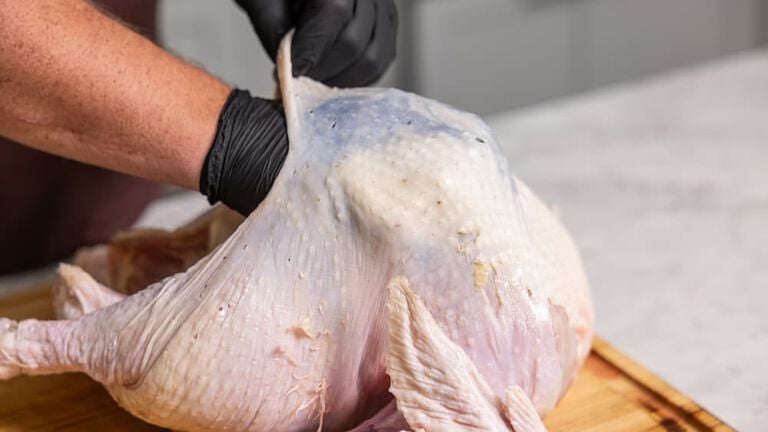 Step 4
Sprinkle the skin with Something Southern.
DEEP FRYING
Step 1
Keep note of the "fill line" from found in Warnings and Prep and dump your oil into the pot. There must be a minimum of 3 IN between the liquid level and the top of the cooking pot.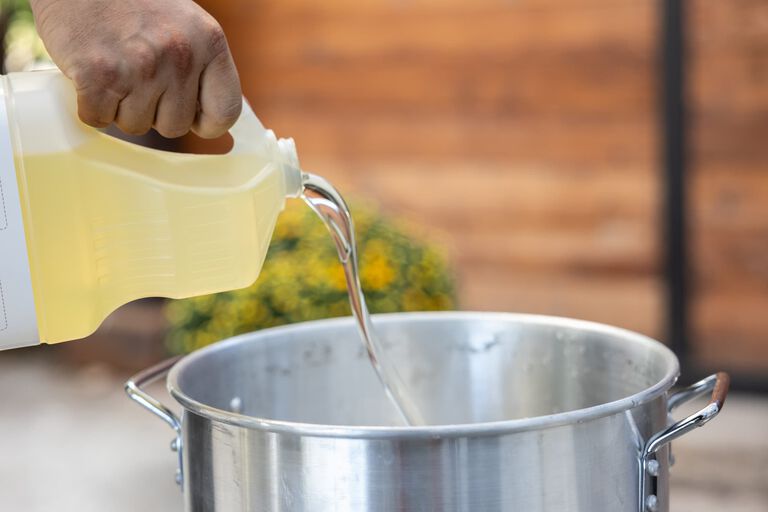 step 2
Place the turkey on the stand with the legs down.
step 3
Clip the thermometer on the side of the pot.
Step 4
Heat the oil to 325 - 350°F. Before lowering the turkey, turn off the flame in case of boil over.
step 5
Lower the turkey into the oil using the turkey stand + hook.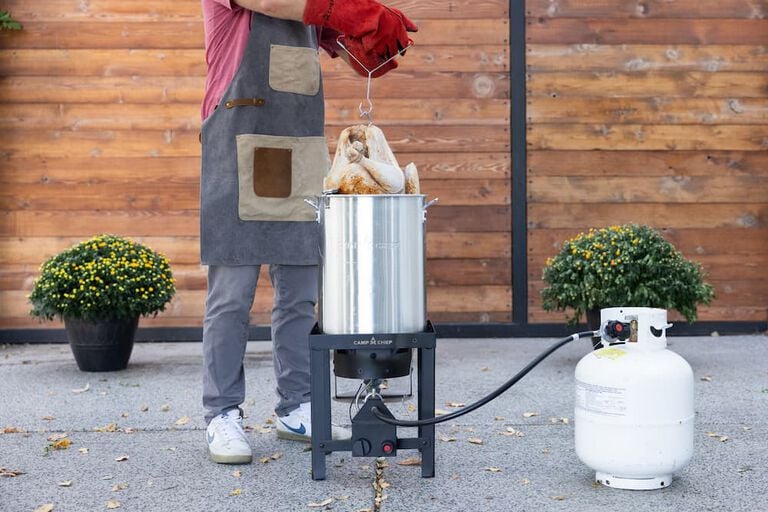 Step 6
Relight the burner.
Step 7
Cook for 3.5 minutes per pound, around 1 hr.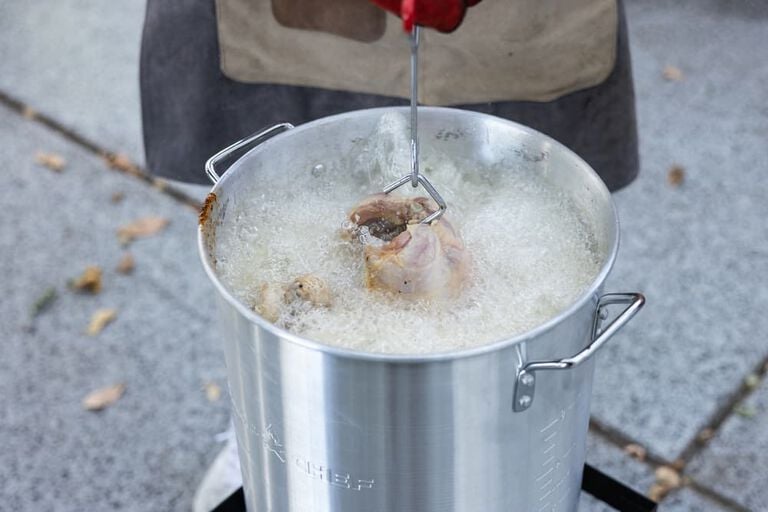 step 8
Use the hook to lift the turkey stand out of the pot, allow any excess oil to drip from the turkey and stand.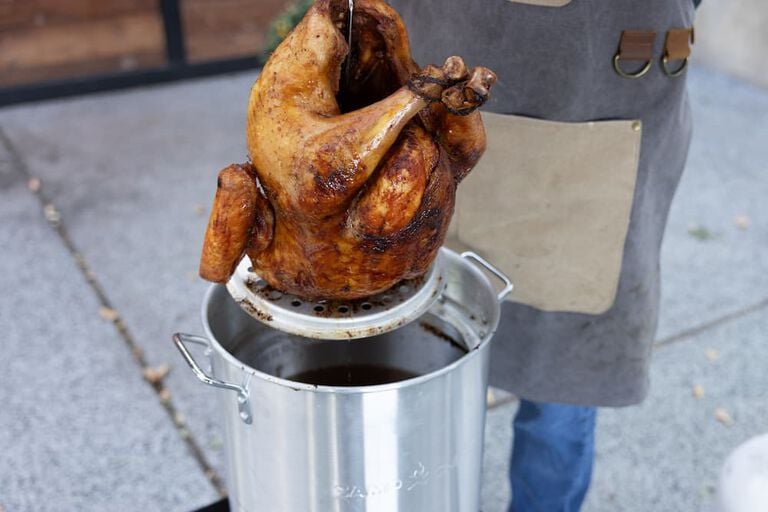 step 9
Place stand on clean dry surface that will not be damaged by hot oil.
RECIPES YOU MIGHT BE INTERESTED IN