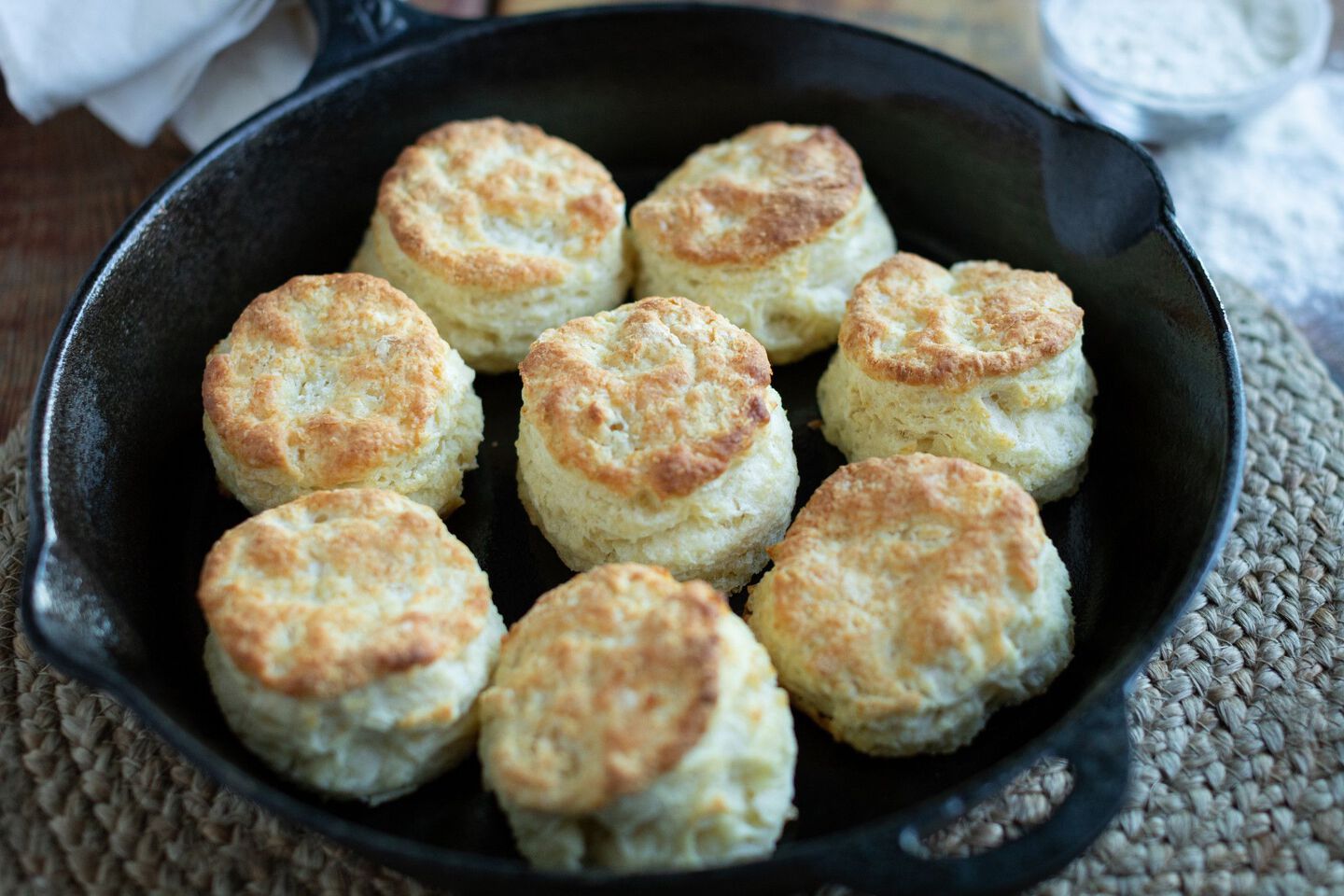 Ingredients
All Ingredients
2 cups all purpose flour
2 cups bread flour
1/2 teaspoon baking soda
2 Tablespoons baking powder
2 teaspoons Kosher salt
12 Tablespoons unsalted butter
2 cups buttermilk
Instructions
Country Butter Biscuits
Step 1
Cut butter into small pieces and place in freezer on a cookie sheet.
Step 2
Combine dry ingredients. Cut butter chucks into flour. Add buttermilk, batter will be moist.
Step 3
Flatten dough on counter with hands then fold in half 5 times. Flatten dough again to 1 inch thick. Use biscuit cutter to cut out, without twisting the cutter. Place in a cast iron pan or cookie sheet. If using cast iron pan, preheat the pan.
Step 4
Preheat pellet grill to 450 °F and cook for 10-12 minutes or until golden brown.