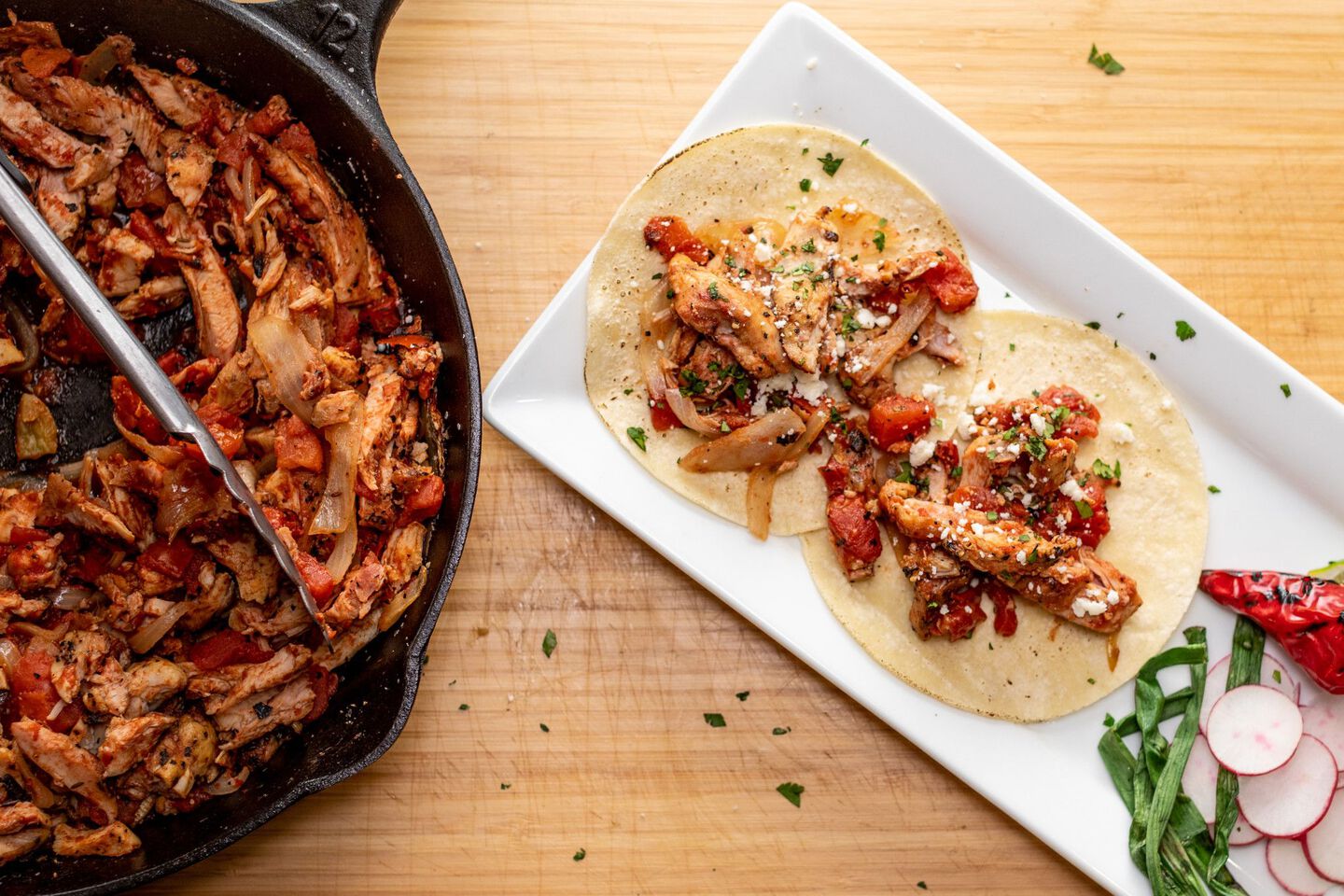 Ingredients
All Ingredients
3 lbs Chicken thighs grilled to internal temp of 165 with salt and pepper and slice.
2-14.5 ounces of fire roasted tomatoes
1 white onion diced
2 teaspoon Cumin Seed Toasted
Salt and Pepper to taste
Instructions
Sauce/Marinade
Step 1
Toast cumin seed in cast iron pan on medium high heat.
Step 2
Add and sauté onions to transparent.
Step 3
Add tomatoes and chicken, reduce liquid.
Step 4
Serve with diced white onions and cilantro on a warmed corn tortilla