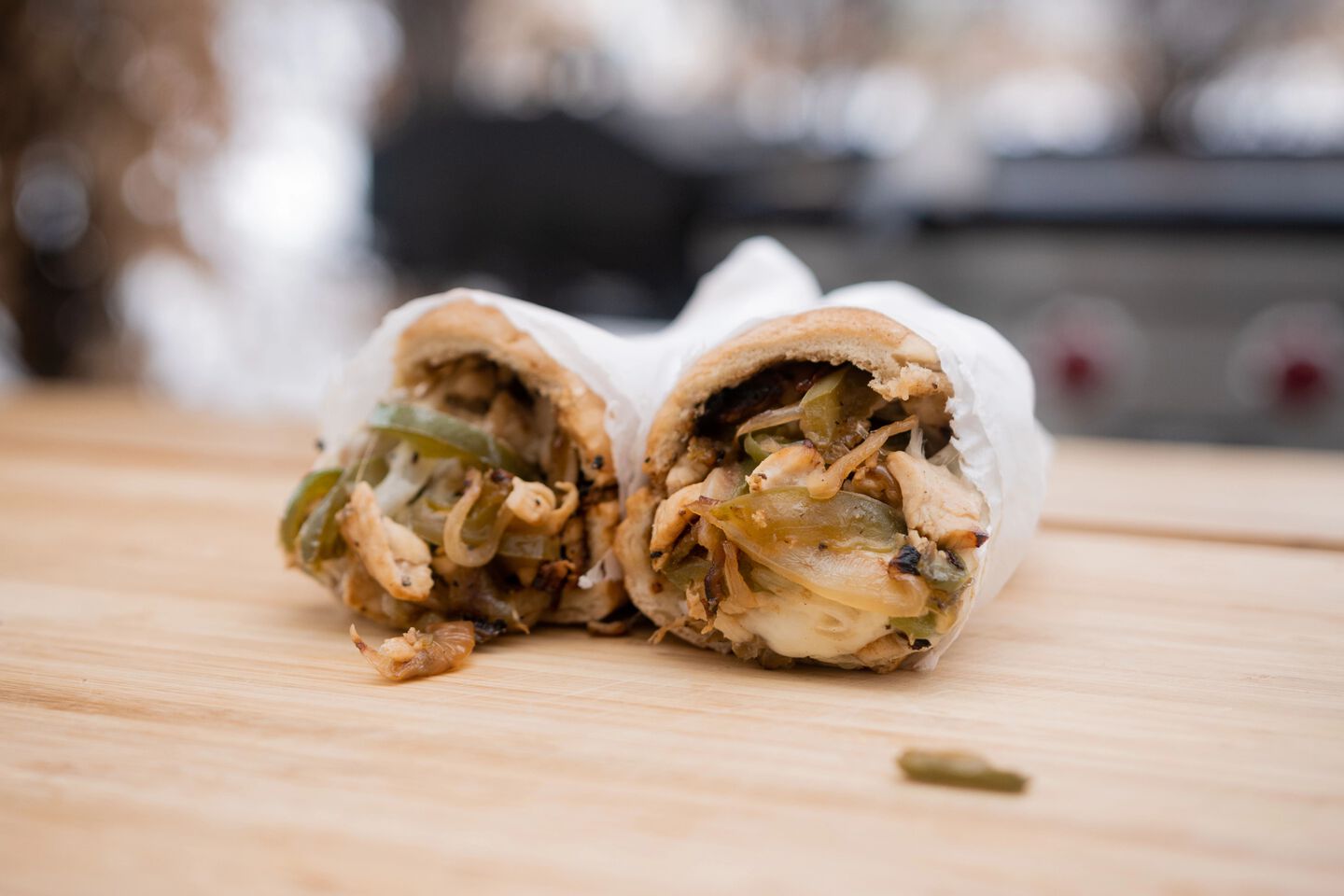 Ingredients
All Ingredients
4 small boneless, skinless chicken breasts, thinly sliced
4 green peppers, thinly sliced
2 medium onions, thinly sliced
Coarse salt and pepper to taste
Provolone cheese, sliced
4-6 hoagie buns
Oil
Instructions
Chicken Sandwich
Step 1
Preheat Flat Top Grill to medium/low heat. Oil the griddle.
Step 2
Add green peppers. When peppers begin to soften and brown, add onions.
Step 3
When the onions become translucent, add chicken to the other side of the griddle. Season chicken with salt and pepper to taste.
Step 4
When chicken is cooked through, mix with peppers and onions. Separate into rows the length of your hoagie buns. Top each row with cheese to cover.
Step 5
Butter hoagie buns and toast on griddle. When cheese has melted, add each row onto the toasted buns.