S'mores over a campfire aren't your only option when it comes to tasty treats at the campsite. When you bring along our Deluxe Outdoor Oven, the cooking possibilities are endless. This oven unlocks capabilities of a home oven and range. Designed to be both portable and versatile, the Deluxe Outdoor Oven provides you with enough heat to cook anything from a breakfast skillet to your fresh cinnamon rolls. It's perfect for camping, emergency preparedness, tailgating, and more. The oven can reach temperatures up to 400º F and will easily fit a 9 x 13 pan. With a 1 lb. propane bottle, you can hold a temperature of 350º F for up to 7 hours. Add a camping oven to your collection today.
Features
Two 7,500 BTU brass range burners
Oven power: 3,000 BTU (Up to 400° F)
Fully adjustable heat-control dials
Matchless ignition
Built-in oven heat gauge
Removable oven racks
Nonstick enamel cooking surface
Stainless steel construction
Insulated, efficient oven box
Folding lid provides a three-sided windscreen
Oven fits 9" x 13" pan inside
Convenient carry handles
Powered by a disposable 1 lb. propane bottle
Adaptable for a bulk tank with the bulk tank hose adapter
Specifications
Oven Heat Output: 3,000 BTU/hr
Internal Oven Dimensions: 11" L x 16" W x 9" H
Maximum Oven Heat: 400° F
Range Burners: two 7,500 BTU/hr
Range dimensions: 17" x 9.5"
Total Output: 18,000 BTU/hr
Full Dimensions: 12.5" L x 21" W x 18" H
Weight: 32 lbs
Downloads

COVEN Instruction Manual
REVIEWS
Deluxe Outdoor Oven
is rated out of
5
by
13
.
Rated

4

out of

5
by
BG33
from
Good quality camping stove for the price
Bought this for deer camp in NE Ohio. Overall it is a quality piece. Compared to the competitors brand Stansport, the Camp Chef is 10 times better. The burners are secure and not falling out and the oven racks/ oven door fit and finish is much nicer then the Stansport. I recommend doing a dry run of the stove and oven before cooking any food on it. There are a lot of oils and paint finishes that will create a lot of smoke and smell when used for the first time. I gave this a 4 star rating because Camp Chef does not include the adapter hose/regulator to go from the stove to a 20lb. or larger cylinder, this has to be bought separately. I believe this a bit of a disadvantage because a 1 lb. disposable bottle will only last about 1 to 2 hrs with burners and oven on.
Date published: 2018-01-27
Rated

5

out of

5
by
LloydR
from
A highly versatile Camp Oven and Stove Top Unit
We really like this Stove and Cooktop Unit. The 2 Burner Cooktop performs flawlessly and is ample for a 2 person Camp or even for a family. The Oven worked perfectly for us right from the first time we used it. The first item we used it for was a whole chicken. Advice - don't rely solely on the built-in Oven Thermometer. Put an oven thermometer in the Oven with whatever you are baking to be sure of the real Oven Temperature. Our chicken turned out perfectly. We are looking forward to using this Cooking Stove as our main go to when camping and we will use our 3 Burner Camp Chef Expedition Stove when cooking for a larger crowd of visitors. You can't go wrong with this Oven / Stove Top Unit. It might not be obvious but this would be great in an emergency such as an extended Power Outage at home for cooking meals for those only having an Electric Range at home.
Date published: 2017-03-06
Rated

5

out of

5
by
SJG
from
Great for remote hunting camp
This stove is awsome, just the right size for a hunting camp, its small and compact.. i also have it hard piped into camp plumbing. works great for me to cook great meals with my buddies at the camp. its worth every cent while camping, big stove in a little package. Great product!
Date published: 2016-05-24
Rated

5

out of

5
by
Flingwing
from
Perfect Glamping Accessory
We've used this range for three seasons now and it has performed flawlessly. It is our primary stove-top while we have an additional three burners on our outdoor stove top on our pop-up. Highly recommended. Get the bag if you don't like the "banged-up" look.
Date published: 2017-09-10
Rated

5

out of

5
by
Tim
from
One of best purchases I have made for cooking/catering purposes
I have two of these that I use for catering and we just are mindful to rotate the pans/sheets from top to bottom and turn them by 180 degrees each time we do and we have no problems with burning or scorching. We bake (one on each shelf) two half pans of lasagna, macaroni and cheese and just about anything you bake in any full-size oven and it all comes out great. just remember to rotate from shelf to shelf periodically -- which you probably often have to do in your regular oven in your kitchen. I have used these to bake everything from cookies, muffins and rolls to roasting meats. Best part is because it runs off either small bottle or large tank propane you can go any where for an event whether it is a park, someone's garden, a ranch, a farm field, a meadow, a vineyard, or out in the field at a fundraiser, etc. and do not have to be tied to electricity or a generator like you would with electric ovens. I would highly recommend the griddle for the top two burners (it was included when I bought my ovens). I have many Camp Chef products including the 3-burner Explorer stove, griddle and grill box and all are fantastic. I use them for family gatherings as well as large-scale catering gigs.Be smart, though, and buy the carry and storage bags for all of your products, They are definitely worth it.
Date published: 2016-01-06
Rated

5

out of

5
by
Carmen
from
Camp Chef stove
I ordered the camp chef stove for an upcoming camping trip. I have not used it yet but looking forward to trying it out. I received the order in a timely manner. I also had a few questions about my order and they responded pretty quickly. So far, I am highly satisfied with my order.
Date published: 2018-02-27
Rated

5

out of

5
by
Old Fossil
from
A great product
I received this oven as a gift and have been more impressed with it than any other piece of camp gear that I have used , including the weekender stove that I have , which i thought was the best thing I ever used ! _x000D_ Works exactly as stated in ad . Great product !
Date published: 2016-01-06
Rated

4

out of

5
by
Anonymous
from
Best thing we every brought!
I love this stove... cooked biscuits the first day and my god they turned out perfect.. Wish I had brought one of these when we frist started homesteading three years ago.
Date published: 2017-08-06
QUESTIONS
I need to purchase the rubber holder that stabilizes the grill?  How do I purchase this?
Call Camp Chef customer support, 1-800-650-2433.
Date published: 2018-03-27
How much is for the freight to Mexico?
At this time we only ship with in the United States
Date published: 2018-03-22
Do you export the oven to Mexico?
At this time we only ship with in the United States
Date published: 2018-03-22
There are pics with a metal table; can the table be purchased with the oven?
Hello, Thank you for your question. The table that is pictured is the Mesa table Model# CT48A and can be purchased when you purchase the Coven. Have a great day! Sincerely, Camp Chef
Date published: 2018-03-21
I have been told you cannot use this unit inside my van, is this true? And if so why? is it a ventilation issue? 
Thank you for your question. All of our propane or gas products are made for, and certified for, outdoor use only. Ventilation is one of the safety issues you wold have to worry about and also fire safety.
Date published: 2018-03-21
Hi there ive just bought your oven from Costco I wanted to know can I use this oven of a butane gas bottle too or does it have to be propane we have more access to butane here in Scotland and the smaller bottles thanks.
Thank you for your question. This product is made for propane and unfortunately will not work with butane.
Date published: 2018-03-21
Does the oven have the flame failure system?
Thank you for your question. This oven does not have a flame failure system. If the flame goes out for any reason, the gas would still be running to the unit until the actual valve is turned off.
Date published: 2018-02-28
I would love to use this ovan in a shuttle bus. How much ventilation do I need; all the windows & doors? I was thinking of a carbon monoxide detector at my dog bed level but I'm still curious about the amount of Co produced by the unit.
Thank you for your question. All of our products, including this oven, have been safety tested and approved for outdoor use only. We do not recommend installing this inside your bus.
Date published: 2018-03-13
RELATED BLOG POSTS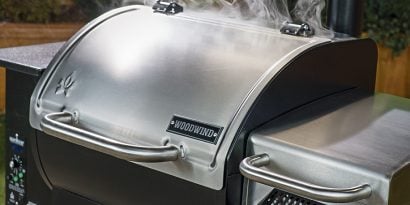 (3 Comments)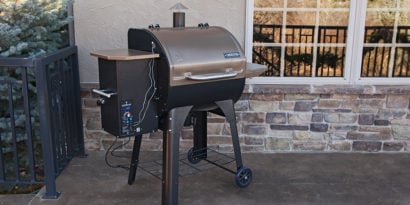 (1 Comment)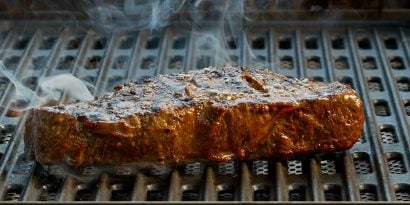 (2 Comments)