Recommended by world champion Dutch oven chefs, Camp Chef's conditioner is the best way to 'season' your cast iron Dutch ovens, grill grates, griddles, skillets or other cast iron products. Made of all natural oils, this conditioner creates a natural, easy release surface and should not be viewed as a chemical non-stick coating. Seasoning your cast iron will allow it to last for generations.
*Cast iron conditioner is temperature sensitive. In cooler temperatures conditioner may thicken. To soften conditioner, simply massage the conditioner tube or set tube in warm water to soften. In warmer temperatures conditioner may thin out. If this happens open the conditioner with the lid pointed down, as the conditioner may run out rapidly. If the bottle ever develops a clog use a small nail or something similar to dislodge it.
Multimedia
Features
Cast iron friendly
Designed especially for use with cast iron
Conditioner is palm oil based formula to season your cast iron
100% all-natural ingredients
6 oz. bottle
REVIEWS
Cast Iron Conditioner
is rated out of
5
by
14
.
Rated

3

out of

5
by
Eric Feeney
from
Can't get it out of container
Seriously I'm a very fit man and this stuff just won't hardly come out of container. It was just too thick. I had to put it in the microwave for 15 seconds and then it was very loose and worked just fine. Great product when applied
Date published: 2019-02-23
Rated

3

out of

5
by
JimBinMaine
from
Great in warm weather
This works great in warm weather, but is near impossible to get out of the tube when it is cold or even cool. Please package this in a tub or jar for those of us who live in cold climes
Date published: 2019-08-02
Rated

5

out of

5
by
Ivan Rodriguez
from
Thin as cooking oil
I dont know what the other reviewers problem is where he cant get it out of the bottle but this stuff is as thin as a cooking oil. it is a must have.
Date published: 2016-01-06
Rated

2

out of

5
by
Jere S
from
Conditioner works great on my grills. But it is impossible for me to squeeze it out ofthe tube. I have to cut the tube bottom off.
Date published: 2019-06-26
Rated

1

out of

5
by
Anonymous
from
Can't get out of container
Can't get it out of the container Liquid can congeal at room temperature. Warm the bottle and it will work like a champ.
Date published: 2016-01-06
RELATED BLOG POSTS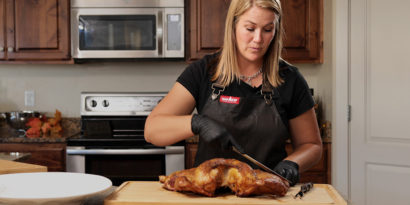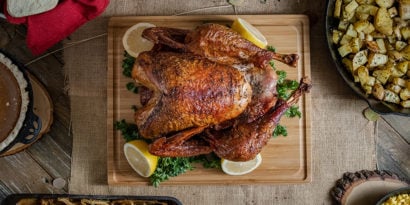 (38 Comments)