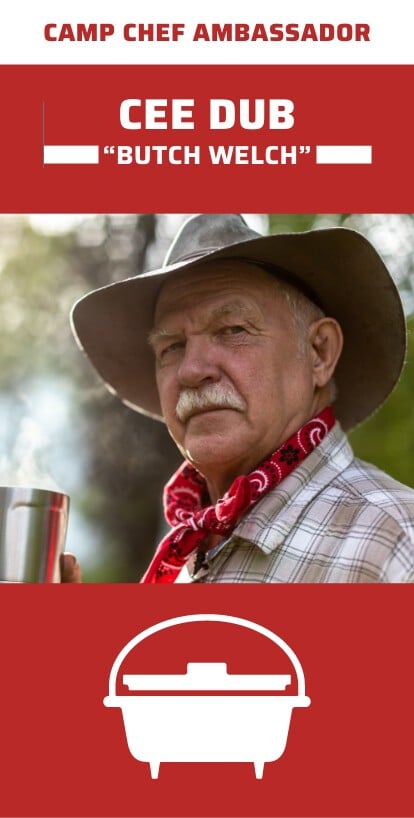 "I'm just an average guy that ended up liking to cook and had a bunch of cool jobs," uttered Cee Dub as he reminisced on how he came to be a pioneer in modern day cast iron cooking. And cook he did—Cee Dub's first taste of the timeless cookware dates back to the 1950's. A couple loyal pups, a few trusty steeds, and decades of wisdom later—Cee Dub shares his wealth of knowledge in this Camp Chef Story.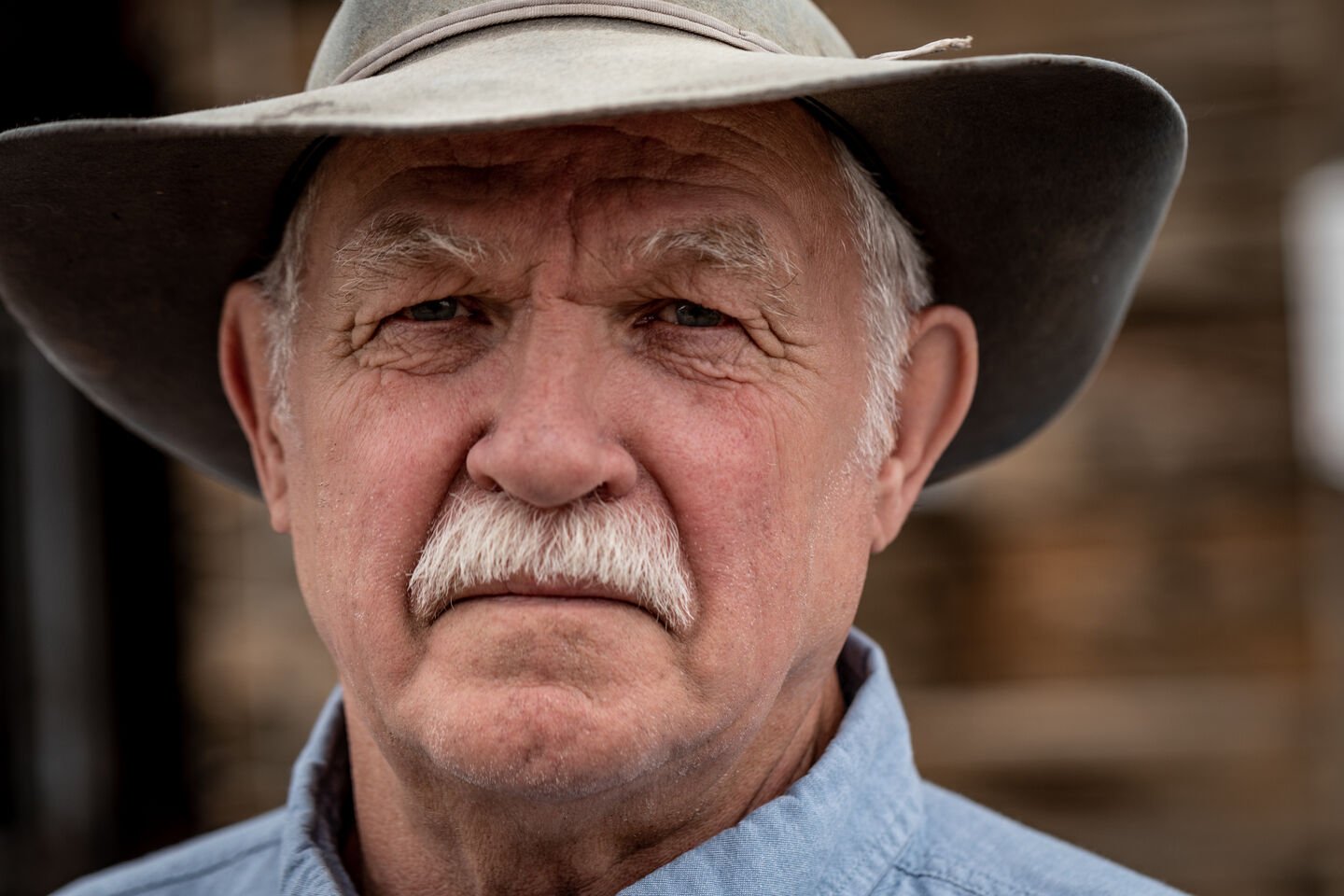 21 years as a game warden, Cee Dub learned a a thing or two on The Frank.
And, when it comes to cooking nothing is better than cast iron. "Does it cook food. Yes. Does it cook food as good as cast iron? No."
CLEANING CAST IRON AT CAMP
•Step 1: Find yourself some running water, a creek or lake will do.
•Step 2: Grab a little bit of sand.
•Step 3: Scrub it around on the base of the pan.
•Step 4: Rinse.
•Step 5: Heat over your cooking system or camp fire.