Keep your Pellet Grill and Smoker fired up with Camp Chef's Premium Hardwood Pellets. Made of 100% natural hardwood, these food grade pellets are an excellent way to add that unique smoky flavor. Choose from four distinct flavors. Mesquite creates a strong, distinctive flavor that is great for beef, poultry, pork, fish or wild game.
No oils added, no additional flavorings and no harmful chemicals used. Nothing added, just good old 100% virgin hardwood.
Features
100% all-natural food grade pellets
Made from premium solid hardwoods
Ultra-low moisture content
Clean virgin hardwood - no fillers
All natural, no added oils or flavors
Bag weight: 20 lbs
Made in USA
Fitment
Try our other flavors:
REVIEWS
Product Rating
Be the first to review this product!
RELATED BLOG POSTS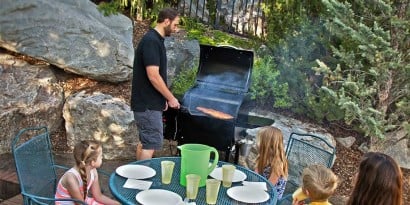 Read more