The Camp Chef XXL Pellet Smoker gives you everything you love about a pellet grill and a smoke vault in one wood pellet smoker. With four meat racks, three jerky racks, and a sausage rack with twelve hooks, you'll never run out of space for your favorite foods. Smoke jerky, sausage, pork shoulders, and other cuts that don't fit in your pellet grill. The digital temperature control and Smart Smoke Technology of Camp Chef mean you don't have to babysit your smoker to keep the heat and generate the perfect amount of smoke. Keep a close watch on your food with dual meat temperate probes. Enjoy temperatures from 150° F to 350° F, plus the convenience of the Ash Cleanout system after each cookout. Smoking food has never been easier or more delicious—get an XXL Vertical for your patio today.

Updated features include a new door, a larger hopper lid, bottle opener, pellet hopper window.
Features
Includes dual meat probes
Includes four standard smoking racks
Includes three jerky smoking racks
Includes one hanging rack with 12 sausage hooks
Holds up to 8 large 21.5 in. x 14 in. racks
150ºF - 350ºF temperature range for slow smoking to baking
33,000 BTUs/Hr.
Ash Cleanout System
Smart Smoke Technology
Digital temperature display
Digital controller automatically maintains cooking temperature
Grease Management System
Built in sensor gauge reads cooking temperature
Pellet Hopper Cleanout/Purge
Swivel castor wheels for convenient transport
Continuous fan provides even heat and smoke distribution
Bottle opener
Pellet hopper window
Compatible with Deluxe Collapsible Side Shelf (PGXXLSH)
Specifications
Body Dimensions (without legs): 24 in. L x 36 in. H x 15.5 in. W
Cooking Rack Dimensions: 21.5 in. x 14 in.
Hopper Capacity: 18 lbs. of pellets
Overall Height (with legs): 55 in.
Overall Weight: 145 lbs.
Total Output: 33,000 BTUs/Hr.
Warranty: 3 years
Downloads

PGVXXL Instruction Manual
REVIEWS
XXL Vertical Pellet Smoker
is rated out of
5
by
9
.
Rated

5

out of

5
by
Smokehouse Syndicate
from
Awesome smoker
Didn't want to get a pellet grill/smoker but I moved into an apartment and they wouldn't allow my stick burner to move in with me so I had to do my research and I found the XXL Smoker! It wasn't easy putting it together (2 people minimum) but once this beast was assembled it looked magnificent! The next day I put 4 whole briskets on and 17hrs later using a blend of pellets, Oak, Pecan and a Char-hickory I had marvelous brisket with a gorgeous smoke ring! The taste was very similar to my stick burner thanks to the high quality pellets I used combined with the Char- hickory pellets! I gotta admit it was awesome to set it and forget it! I smoked at 250 degrees for 16 hrs and never had to refill the hopper! This smoker is a prime time player baby wooo!
Date published: 2019-03-14
Rated

5

out of

5
by
Smokingjoe6520
from
Great pellet smoker!
Just bought this smoker and could not be more happy with it! The initial setup takes 2 people approximately 2 hours but it is not hard. This thing has so many features and the functionality is top notch! Especially when you consider the price point. The only negative to this smoker is the few small gaps in the smoking chamber. These gaps let out a decent amount of smoke, but considering how much smoke the "high and low smoke" settings put out, it is definitely not a problem. 10/10 would recommend to a friend. Camp chef hit this one out of the park!
Date published: 2019-05-15
Rated

5

out of

5
by
Melissa
from
Great smoker for jerky, mixed cooks
Easily holds 20-25 pounds of jerky or all your Sunday meal prep. The XXL is a great smoker for those that want capacity and a small footprint.
Date published: 2019-01-06
Rated

5

out of

5
by
Smoker 1234
from
Great smoker
I put this smoker together by my self. Used the box to lay it on so it would not get starched. My only issue is that it does not have double insulation as it get hot. Keep the kids away. Very easy to clean and use. I have my own Bluetooth probes so it's no issue for me as I can see temps with my phone.
Date published: 2019-09-27
Rated

4

out of

5
by
RandySC
from
I really like the design but not much smoke.
I have had mine for about one summer now. I have cooked brisket, pork butt, chicken, etc. I like the ease-of-use and the large cooking capacity. My only concern is that even in the high smoke setting, it does not seem to generate much smoke. I have asked customer support for a reason and I am hoping to solve the problem. I have added a Smoke Daddy cold smoker attachment to it so I can cold smoke cheeses and salmon in my Camp Chef but I feel like I shouldn't have to use the cold smoker to generate smoke during normal hot cooks
Date published: 2019-08-10
Rated

4

out of

5
by
TeamJaneway
from
Great value! Great total cooking surface!!
Very versatile, is very adjustable to the size and style of meat you're smoking. Pellet hopper works great! Also it did not leave that much ash everywhere. The only thing I would ask in the design department, would be a little bit more air tight. But I love it for the value!
Date published: 2019-04-02
Rated

3

out of

5
by
Disappointed01
from
Not much smoke
Bought this a couple months ago. Cooked chicken, ribs, and a pork butt. It cooks good and is well built. BUT, if you want a "smoker" this is not for you. On high smoke settings there is very little smoke. Had to purchase a smoke maze to help this problem out.
Date published: 2020-01-09
Rated

2

out of

5
by
MCP_Dallas
from
Great features, not a lot of smoke flavor
I got one of these about a month ago, and have since used it to smoke a chicken, a pork butt, a rack of St. Louis style spare ribs, and a brisket. First things- this thing is made very well- all metal, all screwed together, well painted, etc... And it's got a lot of very convenient features- a handy handle for moving the thing around, a pellet dump, an ash collection system, a grease bucket, and a pretty well designed and HUGE interior. And a bottle opener! In short, it's got all the actual physical features you might ask for in a smoker. It keeps temperature pretty accurately- enough for slow-cooking things anyway, and the two meat temp probes make it really handy to have two different sorts of meat going at the same time. Here's the rub though... even with the high-end Lumberjack 100% hickory pellets, getting your food to actually have a smoky flavor is a challenge. The chicken and pork I cooked was faintly smoke flavored (4 hours with Cookinpellets Perfect Mix, "High Smoke" setting). The ribs were considerably better (6 hours w/Lumberjack 100% hickory AND a smoke maze lit from both ends and a smoke tube all going), and the brisket was ok- same basic thing, only the last 4 hours of the 12 hour smoke was the Cookinpellets again. I feel like I shouldn't have to go through so much effort (smoke mazes and tubes) just to get a smoker to actually you know, have the food taste like smoke. I feel like if this had been easier and less messy to dissassemble and cheaper to ship back, I might have returned it to Amazon.
Date published: 2019-10-10
RELATED BLOG POSTS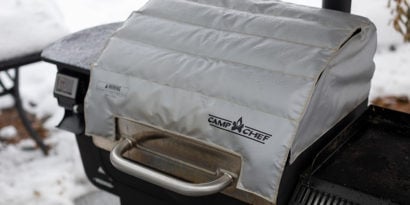 (4 Comments)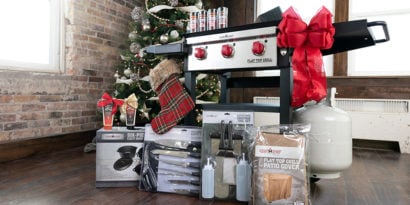 (8 Comments)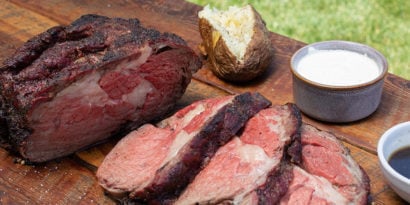 (4 Comments)