The SmokePro SE Pellet Grill brings award-winning BBQ to your back patio. Simply select the desired cooking temperature and let the smoker do the rest. Our Smart Smoke Technology maintains a consistent temperature range to produce as much smoke as possible. That means the best flavor possible. And at the end of the cookout, you'll enjoy the easiest, quickest cleanout system in the industry. Instead of dismantling and cleaning your grill after every use, you can pull a lever and empty the ash out of the fire pot. In a few seconds, you're ready for your next big barbecue. And it's good thing too, because that smoky taste is going to keep everyone coming back for more.
For best performance, use Camp Chef Premium Hardwood Pellets. The 100% natural hardwood (no additives or fillers) gives you a cleaner, more efficient burn with better flavor.
Multimedia
Features
Digital Control Features:
Electronic auto-ignition
Easy temperature setting system
Automatic auger dispenses pellets as needed for improved smoker efficiency
Pellet Grill Features:
Built-in temperature gauge controls internal cooking temperature
Exclusive ash cleanout system
Grease management system
Roller wheels for convenience
Utility rack included
Slots for additional warming rack (rack sold separately)
Slot for additional front shelf (shelf sold separately)
Full cooking heat range, 160°F up to 500°F
Includes recipe ideas in manual
Convenient port for meat probe
Specifications
Grilling area: 19.5" x 22"
Total rack surface area: 429 sq. inches
Hopper capacity: 18 lbs of pellets
Product weight: 110 lbs
Downloads

PG24SE Instruction Manual
REVIEWS
SmokePro SE Pellet Grill
is rated out of
5
by
35
.
Rated

5

out of

5
by
Don
from
Juicy Chicken, wicked good BBQ, this sucker is awesome
I have owned my pellet grill for about 6 months now and have been very impressed with it so far. I went ahead and purchased the SE model because of the newly added ash clean out to make clean up easier. The first time I used it, I couldn't get the pullout to slide out so I called Camp Chef customer service. They were so friendly and helpful, and explained that the oils in the grill will melt down and settle in there, but after a few uses it would go away. They were right, it now slides in and out freely. I have cooked many a fine meal on this thing and all my neighbors are jealous! Thanks Camp Chef for such a great product! I will recommend this to all of my family and friends.
Date published: 2016-10-03
Rated

5

out of

5
by
Randy Joe Parish
from
Nothing out there can touch it.
Very heavy duty smoker. At this price it has all ready paid for itself and I can't believe how simple it is to cook on. Food on this thing comes out perfect with just simple instructions. I honestly have to say with a little help my granddaughter can cook on this smoker. I called to order the side shelf and the bigger top on the pellet bin. Also the stainless lid and the folding front shelf. I wish they made all of them in stainless but it is still the shining star of smokers that I have looked at for this price...Thanks Camp Chef I am your number 1 fan....!!!!!
Date published: 2018-01-19
Rated

5

out of

5
by
Austin V
from
New PG24SE from Walmart
I just bought my fist pellet grill. I went for the PG24SE from Walmart, due to the great price. I could not be happier with my purchase. The grill was fast and easy to put together, I think it took me maybe 30 min. to put it all together. I did have a few questions, before I attempted my first cook, so I called the 1-800 number and they were very helpful and had a few tips for me as well. The next day I fired the grill up and cooked a pretty good meal, I would say for a first timer. I will be getting the side shelf to add to the grill, and I wish it came with one already, but still for the price I paid, it was a win, win for me.
Date published: 2016-10-03
Rated

5

out of

5
by
Anonymous
from
Could not be happier with the SE!
I'll be honest, I bought the Smoke Pro SE thinking that it would be my "gateway" smoker to get me going, I'd use it for a year and then move on to a much better smoker. I am here to tell you, the SE might be modest in terms of features and size but it consistently produces AMAZING results! Of course there's a learning curve to anything new but I've successfully smoked brisket, ribs, salmon, pork, chicken and--the show stopper--jalapeno dove wraps. It's easy and fun to use and I look for excuses to smoke meat because the SE is so awesome. There is no part of me that is ready to move on to something else because the SE is such a great machine. Best money I've spent in a long, long time.
Date published: 2017-01-07
Rated

4

out of

5
by
Lynn
from
well made
This is my first time owning one of these little smokers. It does a nice job of smoking the meats. The flavor is great! I'm using pro blend pellets for the smoke. Its one that can be used on any type of meat. I turned up the heat and used it in place of my grill, the steaks turned out nice. Im happy with my prosmoker so far, no complains ;-)
Date published: 2018-02-03
Rated

5

out of

5
by
Erica
from
Great Smoker for the Price
My husband and I have been wanting to purchase a pellet grill for a couple years now, but weren't sure how much we would really use one. We decided on the PG24SE when we saw it on Walmart's website. We figured you couldn't beat that price on a starter grill, and with the Camp Chef name it had to be great, right? We got it home, set it up in not much time at all, and did the burn in. We smoked some ribs on it for a party with our neighbors and now they want one too! They were delicious! We loved the flavor of the Competition Blend pellets that Camp Chef sells. This is so easy to operate, I think we are going to be using this even more often than we thought! Definitely worth the money!
Date published: 2016-10-03
Rated

5

out of

5
by
Anonymous
from
Smoker Pro SE great...!
This is my first pellet grill/smoker. I am really happy with all the features and with the ease of use. It came free shipping from OutdoorCooking.com and arrived in 4 days, Easy to put together in about 1 hour. I was looking at the Traeger Smokers as well, but what sold me on this unit was the lower price, quality and durability. Made very well.... I will be using this smoker for just about everything from trip tips to burgers to chicken. First saw one of these at my brother-in-laws in Colorado and I was impressed. I highly recommend this smoker you won't be disappointed.
Date published: 2016-01-06
Rated

5

out of

5
by
Anonymous
from
New to Smokin‰ЫЄ
A buddy of mine has had a smoker for quite some time now and the meals he makes on that bad boy are so good. I‰ЫЄve been up in the air about purchasing a smoker of my own for a while now. I finally bit the bullet and bought the SmokePro SE pellet grill model from Camp Chef. Mine has the ash cleanout system and what a great feature that is! I can make my own dinners and that alone was worth every penny. I don‰ЫЄt have to go to my buddy‰ЫЄs anymore for a great meal, now I can repay the favor. Awesome product and I will pass along the greatness!
Date published: 2016-10-03
QUESTIONS
Can you tell me how many watts this uses? I will be cooking outdoors using a small generator and need to know max watts usage.
You can run 20 of these smokers at one time on a small generator..it only use electricity for the auger and fans and the heat rod stops running after the fire starts...you can run it off your car battery and a small inverter if you need to..
Date published: 2018-05-24
Has anyone grilled a steak on the SE? I've been reluctant to try sin, ce I've read I won't get the higher heat. Also, will I be able to crisp up the chicken skin?
Yes to all your questions... best steaks and chicken ever ... if you are cooking these meats a lot. Buy the cast iron grates for it from Camp Chef.. be sure when cooking the chicken that the last 30 minutes are on the highest setting and it will crisp the skin on the chicken...
Date published: 2018-05-24
what temp does the smoke pro se 24 run at when it is in high smoke mode
Mine runs from 220 to 235 and does a great job at staying close. I do clover mine with a blanket and that helps hold temp steady and saves on pellet consumption...
Date published: 2018-05-24
is the sear box compatible with this item
It takes 10 minutes to mount it. 5 minutes to assemble...i love mine.
Date published: 2018-05-24
Can I cook steaks on this grill.
Yes, they will be the best you have ever cooked...i brought the cast iron grates for my SE from Camp Chef and they do a great job leaving grill.marks on everything they touch...worth every penny they cost..they get hot fast and hold heat for a long time...
Date published: 2018-05-24
Does this model smoke pro se have the quick hopper clean out.
Yes, all the Camp Chef Pellet Smoker have this Patended feature and others wish they had it...
Date published: 2018-05-24
Are the cooking grates non-stick?
Yes.
Date published: 2018-04-18
what amount of clearance do you require from stucco, wood or other home type structure. What is the warranty on this unit, number of years? Camp Chef SE
Have you read the manual? https://www.campchef.com/media/manuals/PG24SE_Manual.pdf
Date published: 2018-04-29
RELATED BLOG POSTS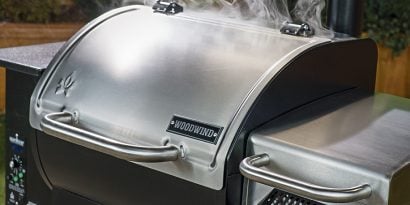 (3 Comments)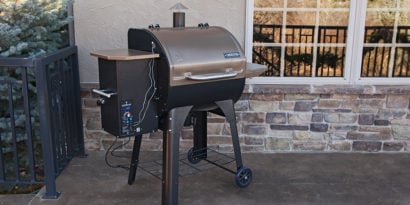 (1 Comment)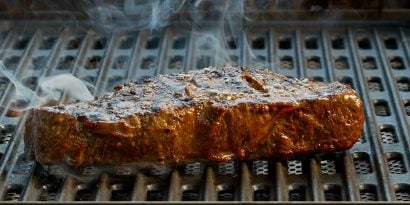 (2 Comments)