Don't let cold weather deter your grilling fun. With the Pellet Grill Blanket, smoking and grilling can be year-round activities. The blanket is made of fire-resistant fiberglass that will help keep your grill warm and reduce the amount of pellets it needs to burn in the cold weather. It might be snowing outside, but your pellet grill is smoking hot.
Features
Fire-resistant fiberglass blanket
Magnetized to hold in place
Reduces pellet consumption
Helps Camp Chef pellet grill maintain temps in cold environment
Fitment
SmokePro DLX 24 Pellet Grill, PG24
SmokePro XT 24 Pellet Grill, PG24XT
SmokePro SE 24 Pellet Grill, PG24SE
SmokePro SG 24 Pellet Grill, PG24SG
SmokePro STX 24 Pellet Grill, PG24STX
Woodwind Classic Pellet Grill, PG24WWS
Woodwind SG Pellet Grill with Sidekick, PG24SGWWSK1
Woodwind Classic Pellet Grill with Sear Box, PG24WWSS
Woodwind SG Pellet Grill with Sear Box, PG24SGWWSS1
REVIEWS
Pellet Grill Blanket - 24"
is rated out of
5
by
41
.
Rated

5

out of

5
by
CameronOV
from
Buy this right away!
I can't say enough about how good this blanket is. I did up a 5 lb prime rib last week and I believe I used 75% LESS pellet fuel than I would have used without it! Seriously. You have gotta get this for your Camp Chef. On the downside, while the performance is exceptional, the workmanship is sloppy — uneven and missed stitches, loose threads, etc. Not nearly the quality one would expect from Camp Chef. Well, no matter, it works great.
Date published: 2018-01-25
Rated

2

out of

5
by
Rsha
from
Not the quality I expected
The blanket is made for the older smokers. It doesn't fit the Woodwin SG well. The SG is taller than the older models this the is a 3 inch gap above the door handle. The gas shear burner lid interferes with the blanket. The blanket can't stand temperatures higher than 350 F.
Date published: 2018-08-14
Rated

5

out of

5
by
Happ
from
Quality made product
I bought this when I bought my camp chef wood wind 24.It fits very well and stay put with the sewn in magnets.I have used this down into the teens several times and does help to hold the temp. within 10 degrees or so.The only problem is the flap covering the right side of my grill interferes with opening the lid on the attached sear box.I just pull the flap loose and fold it on top out of the way.I'm debating cutting the right side panel off.
Date published: 2018-01-29
Rated

2

out of

5
by
socaldiver81
from
Looks great but workmanship is horrible
I just received my pellet grill blanket and while putting it on the pellet grill I noticed that 1 of the magnets was missing. The workmanship on the product is horrible...They either didn't sew the edge correctly where the magnet was supposed to be or they cut the material in that area. For a product that cost over a $100 I would hope for better workmanship on it. I haven't had a chance to use it yet so I don't know how well it works.
Date published: 2018-11-06
Rated

4

out of

5
by
Nick
from
Must Have In A Cold Climate
I've grilled about a 6 times w/ the blanket on in freezing temperatures (down to temps in the teens). And, the thermal blanket makes a significant difference ... grill heats up 2-3X as fast and uses far less pellets. The insulated portions do a good enough job that you can put your hands comfortably on the blanket when grilling (so, it is keeping the heat in). So, definitely a must have. The 1 star hit was because the blanket only partially covers the top half of the grill. The blanket: - doesn't come under the handle - doesn't cover any of the bottom half ... would be nice if it covered at least a portion (as a well known competitor's blanket does) - the sides are not insulated
Date published: 2018-01-25
Rated

4

out of

5
by
DeWayne
from
Works well
I bought this recently, and it seems to work OK. I did notice warmer grill temps in cold weather. I am disappointed in the material on the sides. I'm not sure of the purpose for it, since it doesn't have the insulation in the sides that is in the top portion. Since magnets hold it on, I don't believe it is necessary, and would have served more of a purpose if that had insulation as well. Overall I'm satisfied, but this is a bit pricy.
Date published: 2018-02-05
Rated

4

out of

5
by
Spencer
from
Fits great!
The blanket fits great and stays secure. It doesn't really offer much when the temps are around freezing but I don't think anything will. Overall I'm satisfied with this purchase and it helps.
Date published: 2018-01-29
Rated

5

out of

5
by
Anonymous
from
Greatest grill ever
Had a propane grill for years , talked into buying a pellet grill from my buddies, I have never in my life grilled so much. I also purchased the sear box and mounted the shelf that comes with the grill on the side of it for more space for spices and seasonings . Just set the temp and knock out some cold ones while dinner is cooking . I highly recommend this grill . A+++
Date published: 2017-12-17
RELATED BLOG POSTS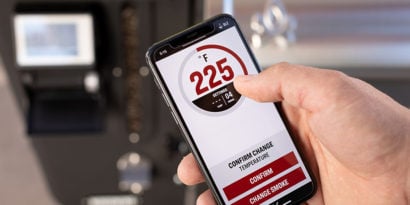 (12 Comments)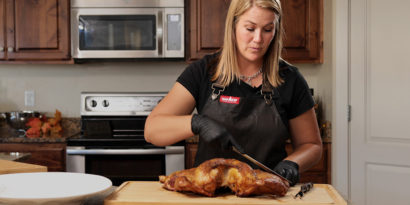 (3 Comments)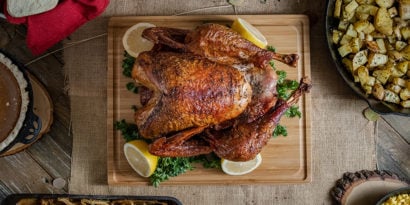 (38 Comments)