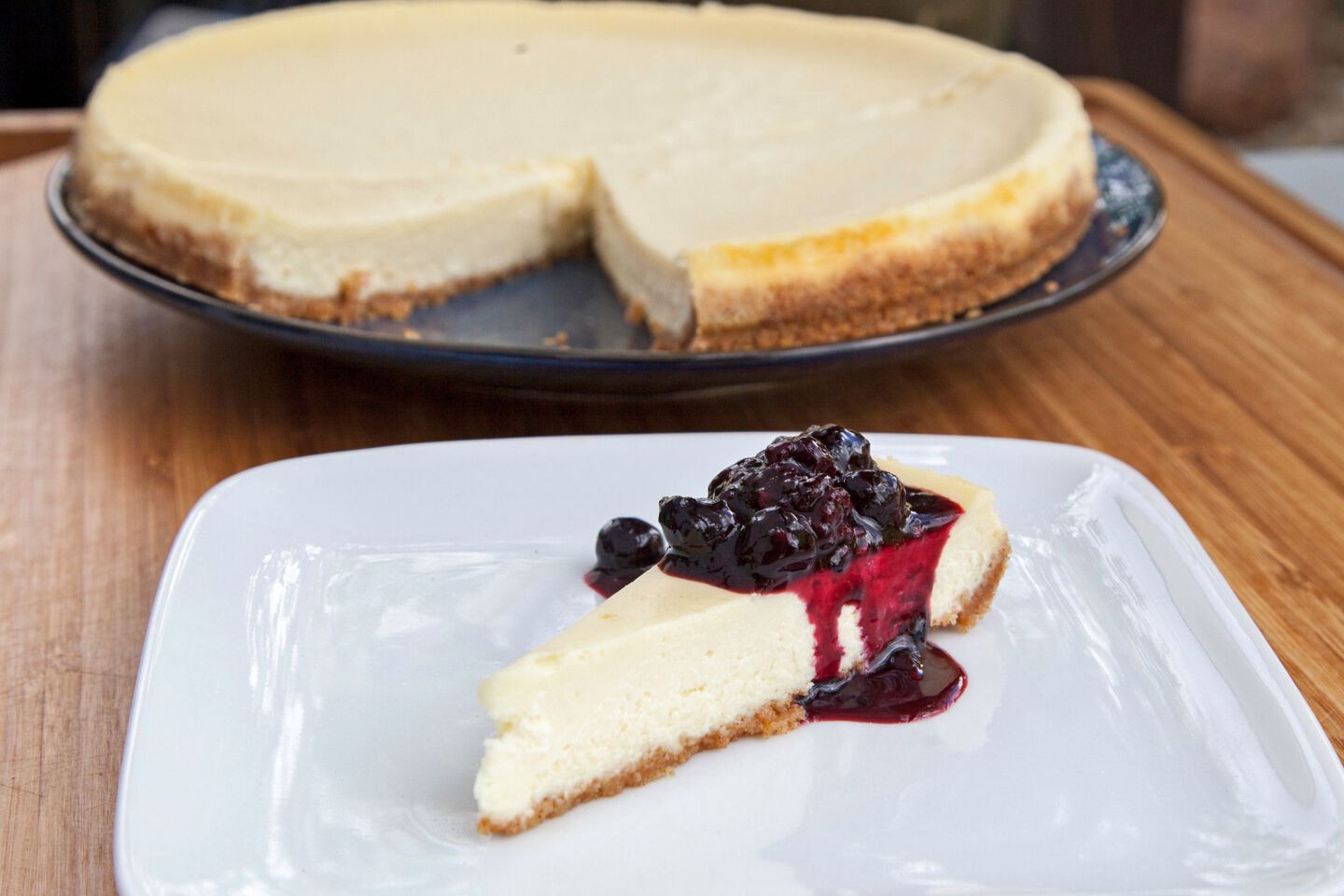 Instructions
The Crust
Step 1
Put a package of graham crackers in a gallon zip lock bag, leave the top open and use a rolling pin to crush the crackers to fine crumbs. Add the sugar and cinnamon.
Step 2
With parchment paper on the bottom of the pan pour crumbs into a spring form pan that has been prepared.
Step 3
Drizzle the melted butter into the crumbs and mix well. Press firmly to cover the bottom and up the side a little bit.
The Filling
Step 1
Mix all ingredients well, adding eggs last and one at a time.
Step 2
Pour into prepared graham cracker crust and put in the pellet grill for about 40-50 minutes at 220°F. We cooked this on the bottom shelf of the jerky rack, if you are cooking right on the grill it may cook a bit faster.
step 3
Cheesecake is done when the middle jiggles slightly when shaken a bit. Let cheesecake cool off a bit on a cooling rack. Put a paper towel on the top of the cheesecake, to soak up any moisture, and then wrap it in plastic wrap and store in the fridge overnight.
Triple Berry Compote
step 1
Cook the berries and ¼ C. water in a sauce pan until boiling, add the sugar and cook until dissolved. Mix the cold water and corn starch together, then add to the fruit mixture and stir until it thickens up to a syrup consistency. It will continue to thicken as it cools off. Top on top of cheesecake.