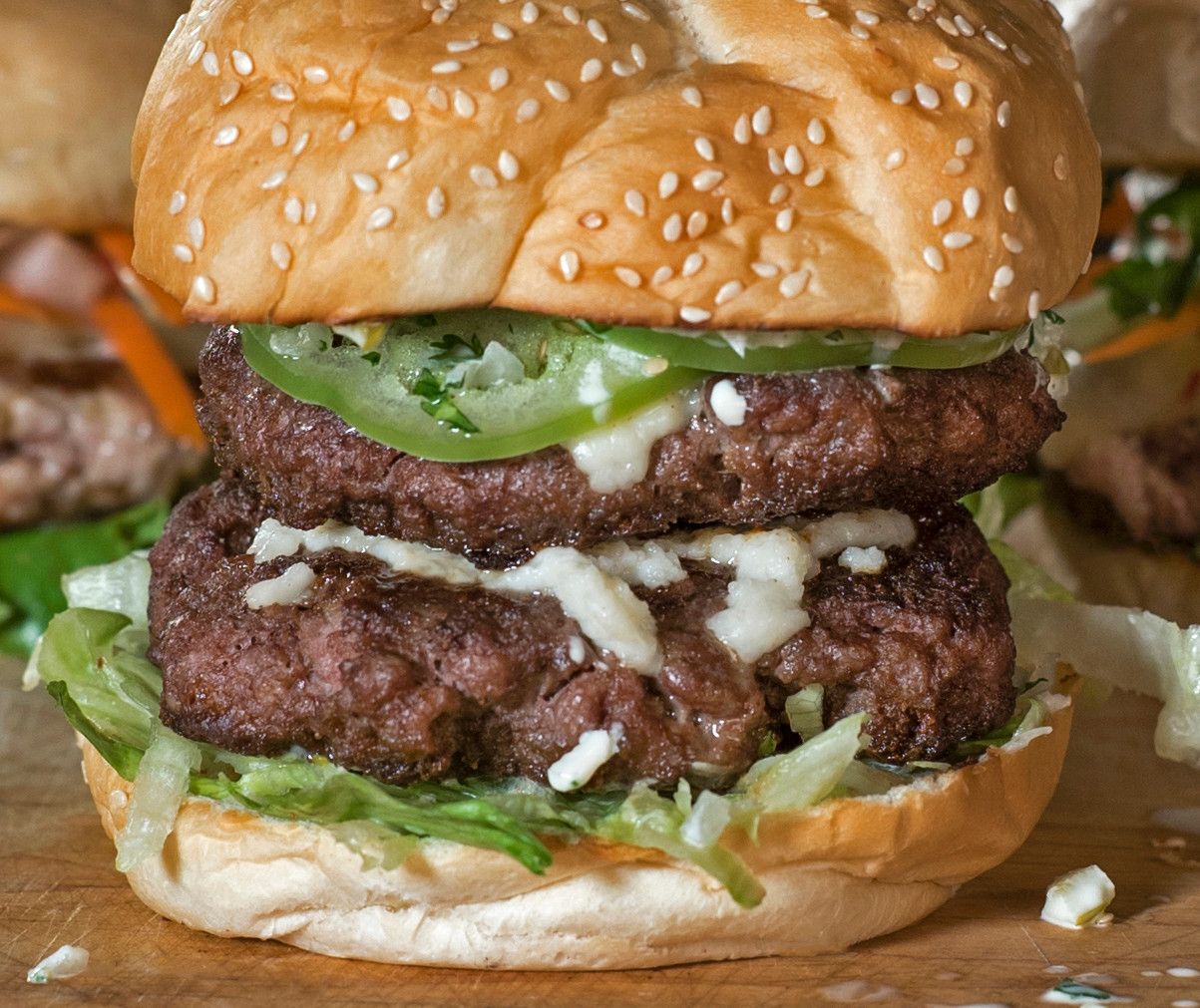 Ingredients
Toppings
1 onion, diced fine
1/2 bunch cilantro, chopped
2 tomatillos (peeled) or tomatoes, sliced
1 cup Queso fresco, crumbled
1 cup shredded iceberg lettuce
Fresh jalapeños, diced, to taste (optional)
Jalapeno Aioli
Diced pickled jalapeños to taste
1 cup mayonnaise
All Ingredients
2 pounds ground beef
Salt and pepper to taste
1 teaspoon garlic salt
1 teaspoon Camp Chef Mango Chipotle Seasoning
4 hamburger buns
Diced pickled jalapeños to taste
1 cup mayonnaise
1 onion, diced fine
1/2 bunch cilantro, chopped
2 tomatillos (peeled) or tomatoes, sliced
1 cup Queso fresco, crumbled
1 cup shredded iceberg lettuce
Fresh jalapeños, diced, to taste (optional)
Instructions
Taco Burger
Step 1
Mix ingredients for jalapeño aioli. Set aside.
Step 2
Mix ground beef with the garlic salt and chipotle powder. Form into 8 patties. Press the centers of the patties down so that the burgers don't get to thick in the middle when you grill them. Season each side with salt and pepper.
step 3
Preheat grill to medium/high heat. Grill patties on each side for 2-3 minutes for medium rare, 3-4 minutes for medium and 5-6 minutes for well done..
Step 4
Prepare toppings while burgers are grilling. Grill each bun until grill marks appear.
Assembly
Bottom bun, jalapeño aioli, shredded lettuce, hamburger, queso fresco, jalapeño, cilantro, onions, tomatillo or tomato, more jalapeño aioli, and top bun.