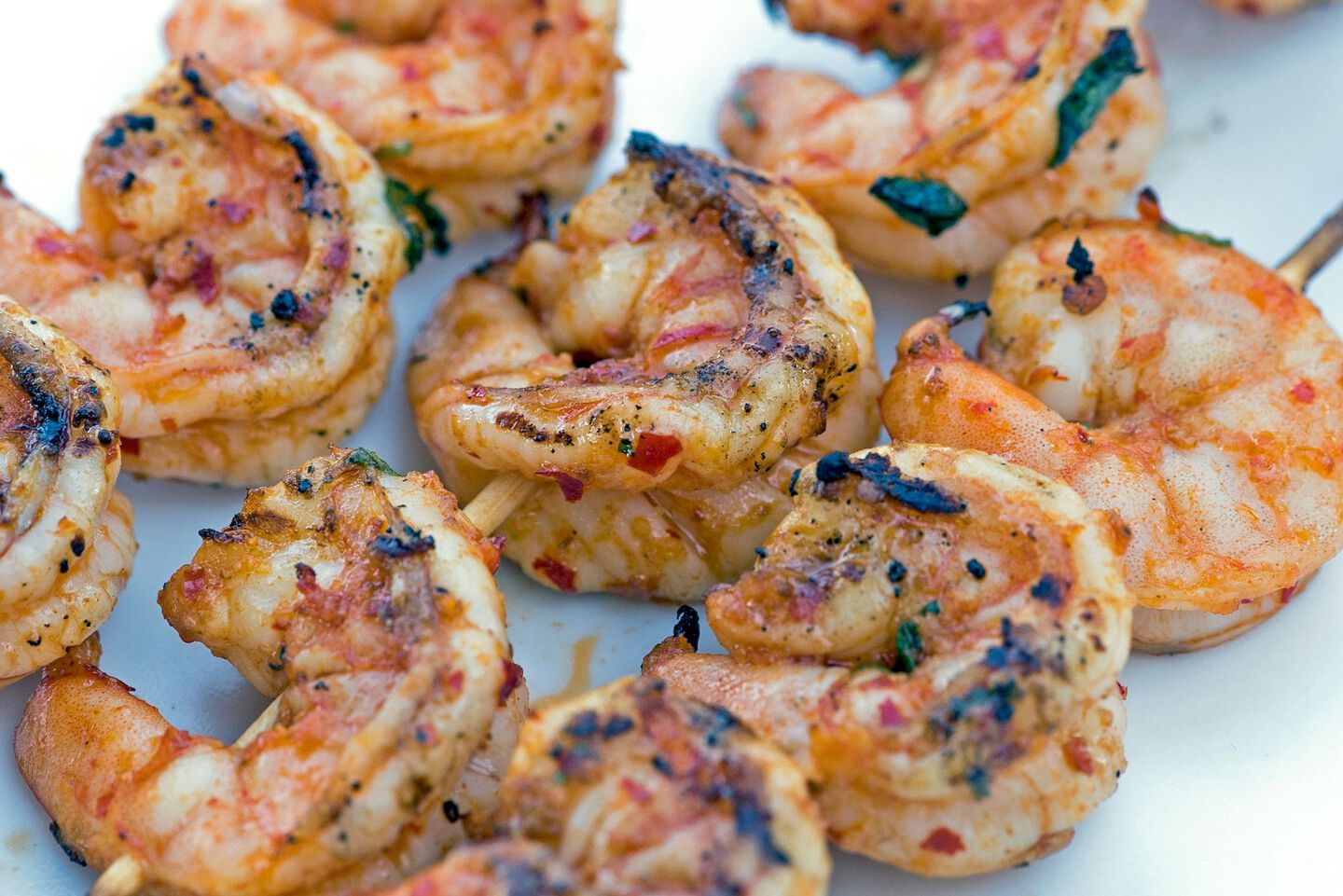 Ingredients
All Ingredients
2 pounds raw shrimp, peeled & deveined
1/3 cup olive oil
1/4 cup sesame oil
1/4 cup cilantro, chopped
1 Tablespoon Sriracha sauce
1 Tablespoon garlic powder
2 Tablespoons chili garlic sauce
3 Tablespoons lime juice
1 Tablespoon Camp Chef Mango Chipotle Seasoning (optional)
12 wooden skewers, soaked in water
Instructions
shrimp skewers
Step 1
Whisk together olive oil, sesame oil, cilantro, sriracha, garlic powder, chili garlic sauce, Mango Chipotle seasoning, and lime juice in a bowl. Set aside about 1/4 of the marinade to use later for basting while grilling the shrimp.
Step 2
Place the raw shrimp in a large freezer bag and pour in the marinade. Seal the bag and refrigerate for 2 hours.
Step 3
Soak wooden skewers about a 1/2 hour before the shrimp are done marinating.
Step 4
Preheat your BBQ box or grill to medium heat. Skewer the shrimp and then place them onto the grill for 2-3 minutes per side. Baste the shrimp with the extra marinade while grilling.