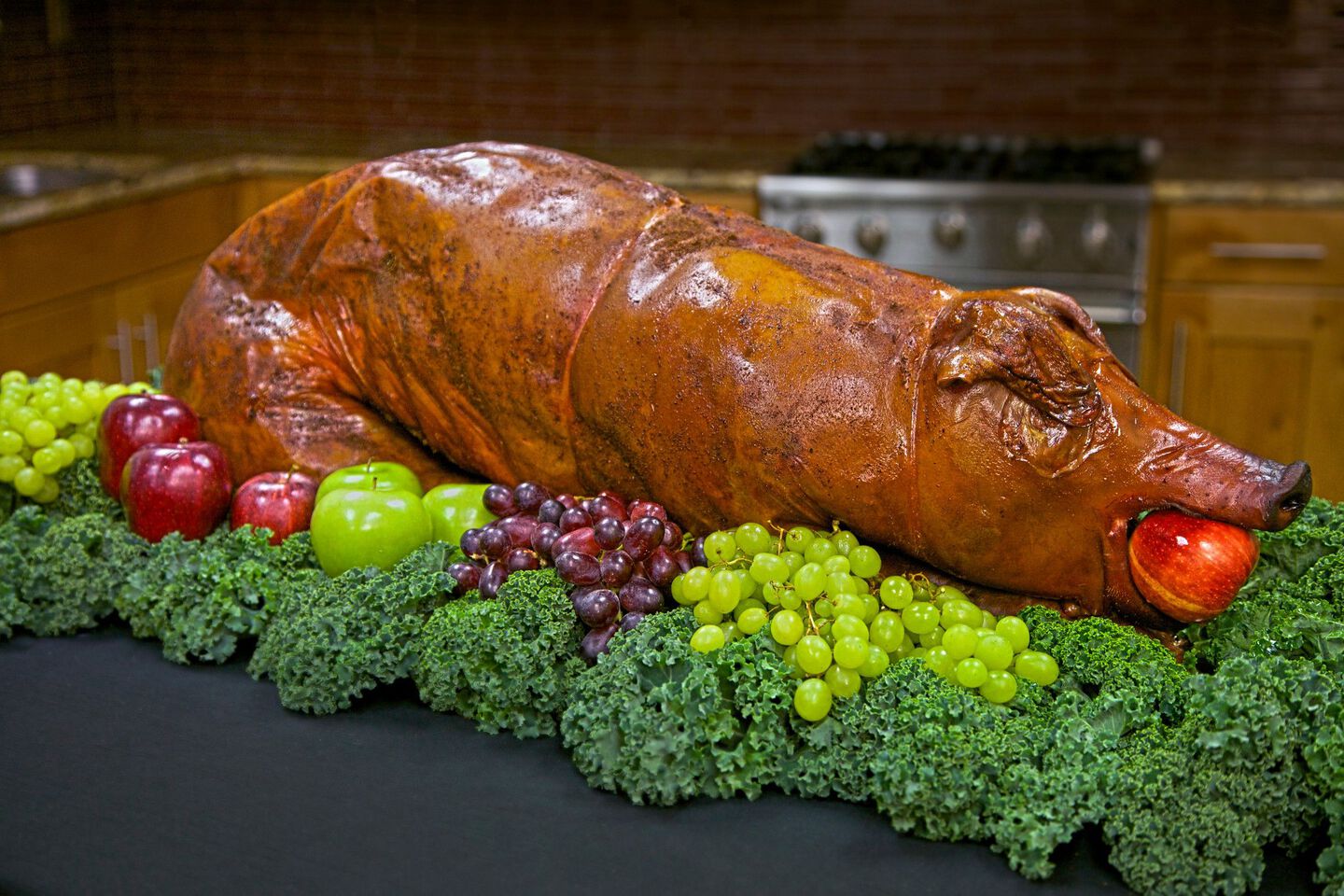 Ingredients
For the Hog
45-60 lb hog
Pork rub
Olive oil
Butchers twine
For the Brine
2 tbs salt
1 tbs sugar
1 tbs Worcestershire sauce
2 tbs rice vinegar
1 cup apple juice
3 cups water
Food grade syringe
All Ingredients
45-60 lb hog
Pork rub
Olive oil
Butchers twine
2 tbs salt
1 tbs sugar
1 tbs Worcestershire sauce
2 tbs rice vinegar
1 cup apple juice
3 cups water
Food grade syringe
Instructions
Smoked Whole Hog
Step 1
Preheat 36" pellet grill to 225°F.
Step 2
In medium-sized bowl, mix all ingredients. Inject brine into meat and apply pork rub on inside of hog. Tie up legs using butchers twine. Apply olive oil on outside of hog, then apply rub on outside of hog.
Step 3
Smoke at 200°F until internal temperature reaches 195-205°F. (For the hog we used, this took 11-12 hours.)
Step 4
Let rest for 45-60 minutes. Using a knife or scissors, cut the skin from neck to hind quarters down the back. Make additional transverse cuts to peel back the skin and access the meat. Remove meat, pull pork, and serve!