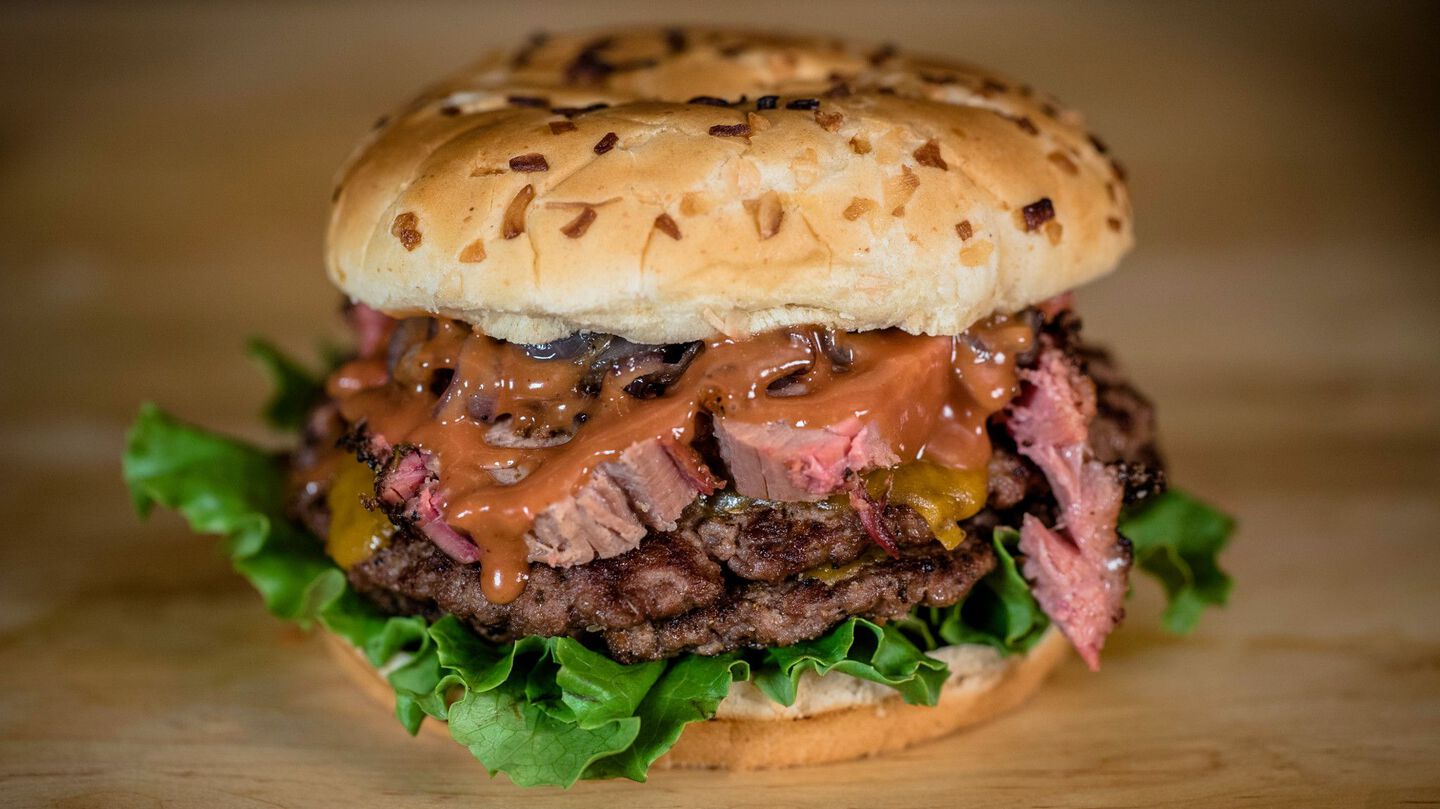 Ingredients
The Sauce
1/2 cup BBQ sauce
1/2 cup mayonnaise
Pickle juice
Burgers
2 pounds ground beef
Salt and pepper to taste
Your favorite rub to taste
Sliced cheddar cheese
2 red onions, sliced
2 Tablespoons butter
Leftover smoked brisket
4 hamburger buns
All Ingredients
2 pounds ground beef
Salt and pepper to taste
Your favorite rub to taste
Sliced cheddar cheese
2 red onions, sliced
2 Tablespoons butter
Leftover smoked brisket
4 hamburger buns
1/2 cup BBQ sauce
1/2 cup mayonnaise
Pickle juice
Instructions
Smoked Brisket Burger
Step 1
Prepare the meat by sectioning it into 8 balls and then press them into patties. Sprinkle salt, pepper and rub on top of patties.
Step 2
Mix BBQ sauce, mayonnaise and a couple splashes of pickle juice together. Set aside.
step 3
Preheat skillet on medium heat. Add butter. When butter has melted add onions and season with salt and pepper. Sauté onions until caramelized. Set aside.
step 4
Preheat grill to high heat.
Step 5
Grill patties until internal temperature reaches 125 °F for rare, 135 °F for medium rare, 145 °F for medium and 160 °F for well done. Flip patties halfway through cook time. The last few minutes of cooking, add a slice of cheese to patties and let the cheese melt.
Assembly
Spread sauce on the bottom bun, 2 patties, couple pieces of sliced brisket, onions and then more sauce on the top bun.