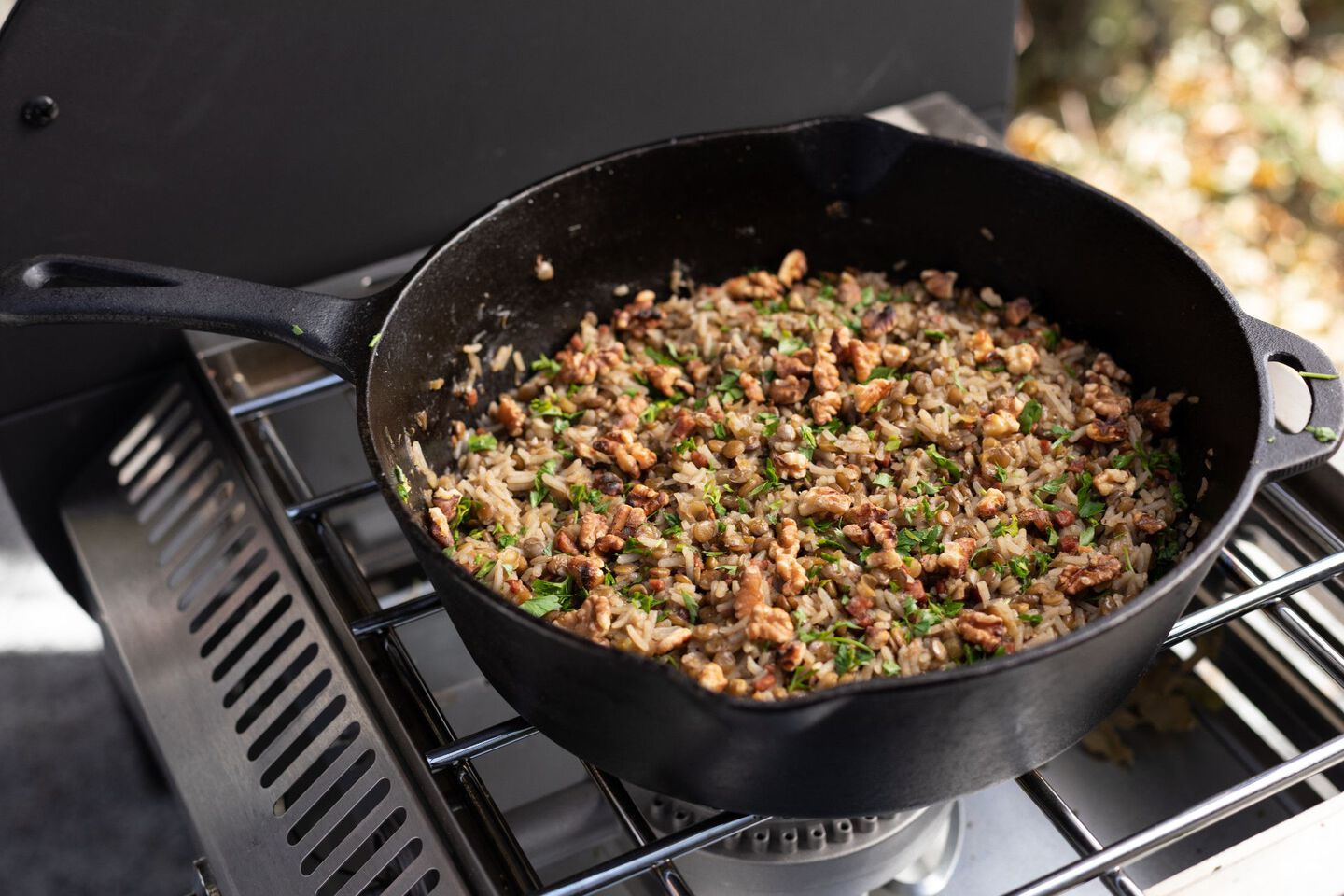 Ingredients
All Ingredients
1 celery stalk, finely diced
1/2 yellow onion, diced
4 cloves garlic, minced
1 cup Andouille sausage, diced
1 teaspoon fresh sage, chopped
1 teaspoon fresh rosemary, minced
1 teaspoon fresh thyme, minced
2 teaspoons parsley, chopped and divided (1 teaspoon for garnish)
32 ounces chicken stock
1 cup rice
3/4 cup brown lentils
Salt and pepper to taste
Walnuts or almonds, toasted and chopped
Instructions
Thanksgiving Dirty Rice
step 1
In a large Dutch oven or deep skillet, slowly cook onions and celery on low to medium heat until most of the moisture has cooked off, about 20 minutes.
step 2
Add the sausage and render out the fat.
step 3
Add garlic and fresh herbs (except 1 teaspoon parsley for garnish) and cook until fragrant.
step 4
Add lentils and cook coating with sausage fat, then add the chicken stock and cook lentils until softened, about 15 minutes.
step 5
Add rice and bring to a boil. Season with salt and cover reducing heat to a simmer. Cook until rice is soft, about 16-18 minutes.
step 6
Remove from heat, fluff rice and serve with toasted nuts and parsley.