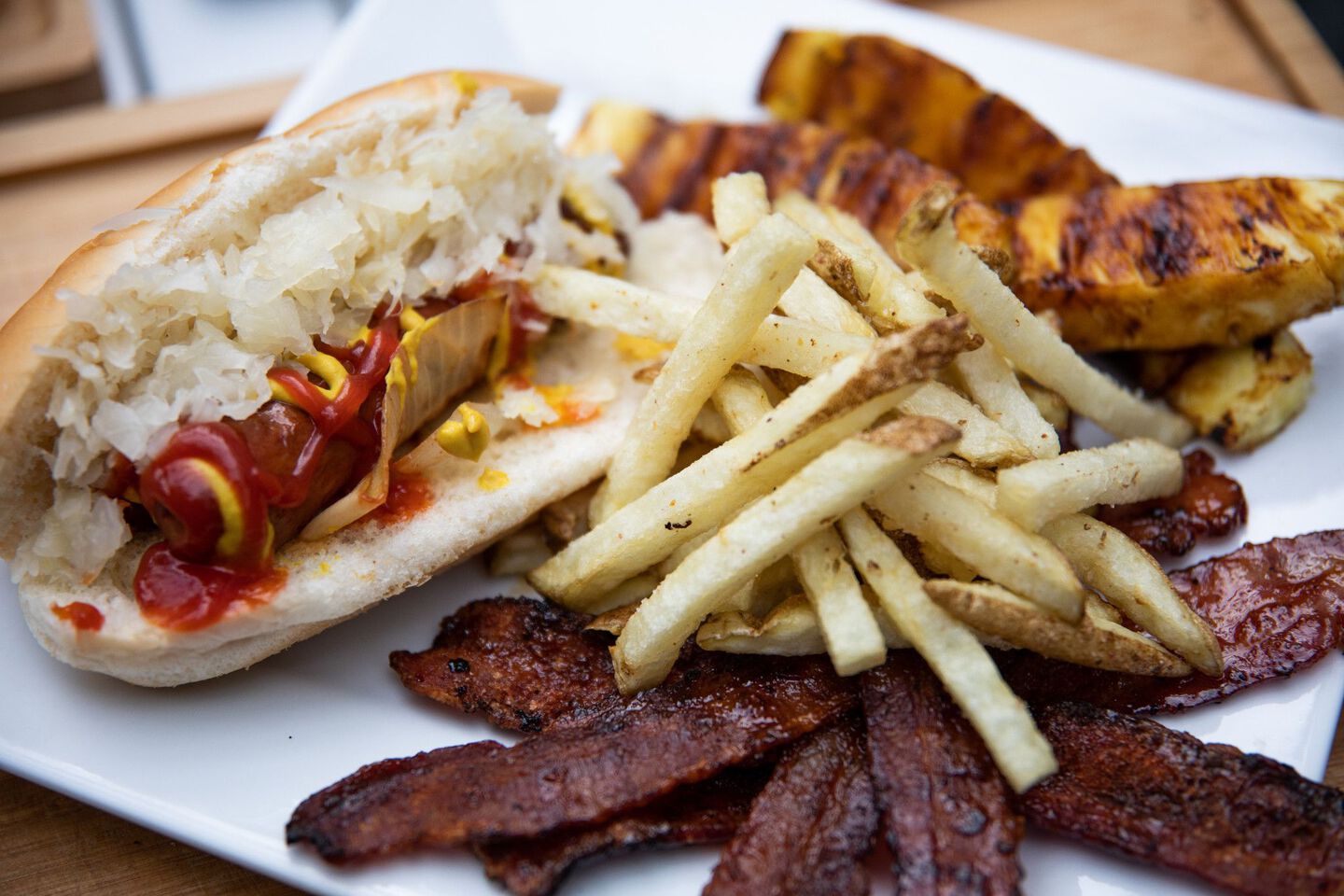 Ingredients
The Sauce
3 Tablespoons stone ground mustard
1 Tablespoon yellow mustard
1 Tablespoon mayonnaise
1/2 Tablespoon Sriracha, or more to taste
Relish
1/2 pound bacon
4 Granny Smith apples, diced and peeled
1 onion, diced
1 cup chicken stock plus more if needed
1/4 cup apple cider vinegar
1/2 teaspoon cayenne pepper
Salt and pepper to taste
All Ingredients
6-8 hot dogs
6-8 hot dog buns
Cheddar cheese, grated
1/2 pound bacon
4 Granny Smith apples, diced and peeled
1 onion, diced
1 cup chicken stock plus more if needed
1/4 cup apple cider vinegar
1/2 teaspoon cayenne pepper
Salt and pepper to taste
Instructions
Apple Bacon Hot Dogs
Step 1
In a skillet render bacon until crisp. Remove bacon from skillet, reserving 4 tablespoons for bacon crumble topping.
Step 2
Remove most the bacon grease and add the onions. Season onions with salt, pepper and cayenne. Sauté onions until soft, and add apples.
step 3
Continue cooking until the apples have softened. Add chicken stock and apple cider and stir to combine. Let simmer until they reach desired consistency adding more stock as needed.
Step 4
Grill your hot dogs and hot dog buns.
Step 5
Add cheese to the buns and let it melt. Assemble hot dogs with relish and sauce then top with bacon crumbles.