Whether you're on the family camping trip, having a day at the lake, or swimming in the pool, sometimes you just need a hot shower. Simply attach a garden hose and you have all the hot water you need. The Triton portable water heater produces more hot water per minute than any other unit in its class. Capable of producing 1.5 gallons of hot water per minute, this heater is great for everything, from filling up a portable pool to washing your pets or showering off at the beach.
Features
Easy-turn garden hose connector
Fully adjustable heat and water flow
Multi-setting shower head: Off, Mist, Shower, and Jet
Carry handle folds down for storage
Raises water temperature
Adjustable water temperature from 80deg; F to 150° F
Hang with included brackets or use free standing base
Includes hose and regulator for bulk propane tank
Approx. 11 hrs. of continuous use from one standard LP tank
Specifications
72" shower hose
34,000 BTU burner
Maximum flow: 1.5 gallons/min - raises water temp 38° F
Minimum flow: 0.5 gallon/min - raises water temp 102° F
15 lbs w/ stand
12" x 15" x 4"
Requires at least 25 PSI water pressure from input hose for proper flow
Uses 2 D batteries for ignition (not included)
Downloads

HWD5 Instruction Manual
REVIEWS
Portable Water Heater (Triton 5L)
is rated out of
5
by
6
.
Rated

5

out of

5
by
Denise
from
I love my portable water heater.
I love my portable hot water heater. I run a bed-and- bath. All my guests come here and love my beautiful outdoor shower. Everybody wants to know where I got that hot water heater. The water is the hottest water ever, and the pressure is unbelievable. Just love it.
Date published: 2017-09-28
Rated

5

out of

5
by
winkieboy66
from
Awesome!!
I purchased this water heater with the high expectation that I didn't want to be boiling water for a shower while camping, and it exceeded that expectation. It was awesome to just hook it all up and instant hot water. My kids also enjoyed not having to help me boil and collect water. I should have purchased this heater years ago!! Thank you Camp Chef for taking a little stress out of my recent camping trip!!
Date published: 2016-08-12
Rated

4

out of

5
by
Sam
from
Triton hot water heater
The water heater worked great. We used it with a shower tent for a week with five people showering, took long showers and used little propane. _x000D_ The stand it comes with is practically useless. I built a simple one out of wood that worked very well. The water was hot enough to shower and also used it to get water to do dishes. Its a great little unit and lots of people who saw it want one.
Date published: 2016-01-06
Rated

5

out of

5
by
Grizz
from
Fantastic
I have used this heater for almost 4 years without any problems. Supplies plenty of hot water immediately. Thank you for making a wonderful product, keep up the great work.
Date published: 2016-12-20
Rated

5

out of

5
by
Tom
from
Exceeds all expectations
I bought this over two years ago---have been using it daily ever since. It's great! I can't say enough good things about it.
Date published: 2017-02-02
QUESTIONS
Silly question, but do you fill with water? If not, what us the water source? Wondering if this could work at my cabin, which has no septic system.
It would work with a water holding tank and a 12volt rv water pump that's how I use it camping
Date published: 2018-05-18
is this electric fired
Hello Ted, Thank you for reaching out to us. The Triton is powered by 2 "D" batteries and propane. Please let us know if you have any further questions or concerns. Regards, Camp Chef
Date published: 2018-02-27
Hi I have a triton 5 l it worked great and all of a sudden it only ignite on low on the water control and if I turn it up the igniter goes off and is to hot to take a shower
Hello Kevie, Thank you for reaching out to us. Sorry that you are having issues with your Triton, If you will notice there is a Brass outlet connector, this is so that you can attach your hose to it and do a back flush and that should help clean it out and take care of the problem. Please let us know if you have any further questions or concerns. Regards, Camp Chef
Date published: 2018-02-27
Outflow water will not go above lukewarm. I have installed the heater, 2-D batteries, water and gas supply per the directions. I am using is a 12 volt, 3.5 GPM, 45 PSI diaphragm type pump. Water dial set minimum, temp dial to maximum. help needed
Thank you for your question. There are a couple different things that could be causing these issues. Please contact our customer support at 800-650-2433 during our normal business hours for further assistance.
Date published: 2018-02-08
I need a battery compartment
Can this be used in doors?
What is the thermal efficiency of the Triton 5HWD5-1 Water heater. I have a food truck that wants to install the heater, and I'm trying to determine if the heater will be adequately sized.
My year old Triton, stored over the winter, reconnected to the same water source now requires max flow rate from a sink faucet in order to activate the burner. Works fine with the high flow shower handle...is this adjustable? Thanks
RELATED BLOG POSTS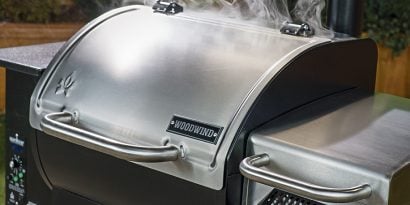 (3 Comments)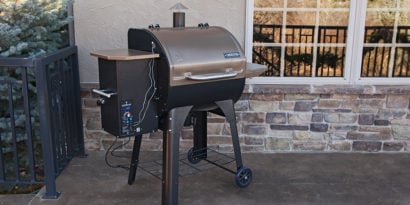 (1 Comment)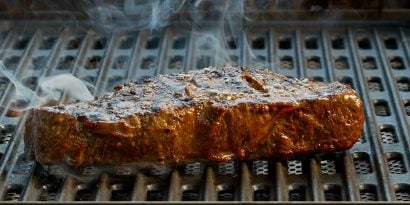 (2 Comments)