Enhance your back patio cookout with the revolutionary new SmokePro SG pellet grill featuring Slide and Grill Technology. Switch seamlessly between Indirect and Direct Flame mode to achieve two delicious flavor profiles all on one grill. Slow cook your favorite cut of beef or slide the grill knob and toss a few burgers on for some direct wood-fired grilling. The new SmokePro SG features a taller cook chamber with additional rack space as well as a large capacity hopper. The SmokePro SG comes with Camp Chef's patented Ash Cleanout System, stable temperature regulation, and dual meat probes, making it the only pellet grill you need to achieve wood-fired flavor.
Multimedia
Features
Electronic auto-start ignition
Dual LED temperature readout: internal cooking temps and internal food temps
Simple temperature selection system
Automatic auger dispenses pellets as needed for improved smoker efficiency
Included warming rack provides additional space to cook your favorite foods
Includes 2 meat probes
Pellet hopper cleanout
Large capacity pellet hopper
Patented Ash Cleanout System
Specifications
Grilling Area Volume: 4,850 cub. in
Lower Rack Area: 429 sq. in
Upper Rack Area: 382sq. in
Total Rack Surface Area: 811 sq. in
Hopper Capacity: 22 lbs. of pellets
QUESTIONS
Which jerky racks fit this model?
Hello! You will need the 24" Jerky racks for your SG pellet grill; https://www.campchef.com/pellet-grill-and-smoker-jerky-rack.html Please let us know if you have any other questions and have a wonderful day!
Date published: 2018-02-08
Does this Smoke pro use more pellets on flame mode and does the flames just cover center of grill
Hello! The SG pellet grill will use the same amount of pellets whether it is in indirect or direct flame. And if you are using the direct flame setting, the majority of the flame will cover the center of the grill. Let us know if you have further questions and have a wonderful day!
Date published: 2018-02-08
What type of metal is the woodwind made of?
Hello! The Woodwind is made of 18 gauge steel that is powder coated. Thank you!
Date published: 2018-02-08
Does this package also come with the SmokePro SG models? Hopefully the Grill god loves all of us...Thx Included free with your grill! Free shipping Bonus patio cover Bonus pellets $100 VALUE, BECAUSE GRILL GOD LOVES YOU!
Unfortunately, the promotional items do not come with the SG grill.
Date published: 2018-02-07
How many BTUs is the burner in the smoke pro SG? 
PG24 burns 3 lbs. of pellets/hour on high. From this we came up with 27,000 BTU/Hr. PG36 burns about 4 lbs/hour on high. This is going to vary depending on pellets & outside elements.
Date published: 2018-02-06
The new SmokePro SG advertises maximum 811 sq in of cooking surface (429 lower, 382 upper). Does the SmokePro SG come with one (1) or two (2) upper warming racks; each rack is 141 sq in? If only one (1), I will need to purchase a second...need to know.
The new 24" SG grill comes with 2 upper warming racks
Date published: 2018-02-06
What is the overall dimensions of this grill??
Hello, 51" w x 31" h x 14" d
Date published: 2018-02-06
What are the overall dimensions of the grill?
Hello Johnny, 51" w x 31" h 14" d
Date published: 2018-02-06
RELATED BLOG POSTS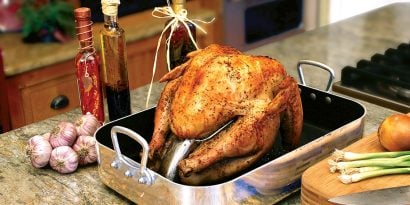 (1 Comment)
(1 Comment)