Protect your Pellet Grill and Smoker with this durable patio cover. Durable high-quality materials and a weather-resistant liner keep your grill safe from the elements.
Features
Durable, weather-resistant liner
Made of 600 Denier-coated nylon
Chimney and side shelf tie down
Formed to fit over shelves and smoke chimney
Specifications
Fits BBQ and Pellet Grills up to 51" x 21.5"
Fits all Camp Chef 24" Pellet Grills
QUESTIONS
Same question as CU Later. Does the 24"-Long cover fit the Woodwind with a sear box?
Do we need to break it in and for how long?
Will the PELLET GRILL PATIO COVER - 24" - LONG fit the Woodwind with sear box?
Will this fully cover the Woodwind with the sear box and propane tank attached?
Hello there! We just got our grill put together.  It's been raining cats and dogs and we have been working under our Sunsetter feverishly. There is oil or something on some of the pieces.  Thoughts?  
RELATED BLOG POSTS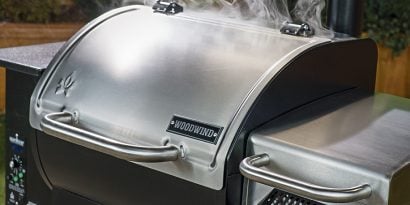 (3 Comments)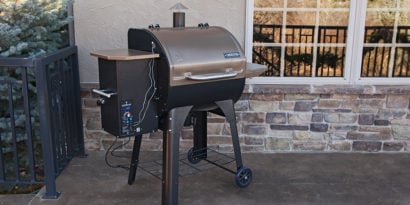 (1 Comment)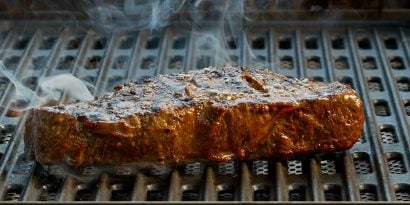 (2 Comments)