Our Pellet Grills & Smokers make the smoking process a cinch—but with the Meat Probe accessory, you'll have total control over the temperature of your food. With an easy digital display, you will know in seconds what's going on under the grill lid. Hit the hot spot every time with the Meat Probe.
Fitment
PG24
PG24S
PG24B
PG24STX
PG24WWS
PG24LTD
PG24LS
PG36LUX
PG36LUXB
REVIEWS
Pellet Grill Meat Probe
is rated out of
5
by
5
.
Rated

1

out of

5
by
Anonymous
from
Wish it wasnt so delicate.
Im on my third probe since purchasing my woodwind during the summer of '17 and these things arent cheap. Happy with the smoker but after spending almost a grand with camp chef on a woodwind with searbox, I would have thought that theyd cover any probe malfunction under warrantee - no such luck. Afterall, the built in probe is one of their benefits over the competition. If it doesnt work, guess its not much of a benefit. When I called customer service after the first one failed I seriously (and naively) expected them to offer me an expedited replacement for free - no such luck! I had to pay for it and if I needed it quick was informed that would be extra. I was extremely careful with the replacement (not to submerge in water or take above 350F), but again another probe error and had to replace on my dime. Not happy, but appreciate the oppty to share with others. Thanks, Camp Chef!
Date published: 2018-01-25
Rated

5

out of

5
by
Fatback
from
Smoke Pro DLX
I purchased this grill a year and a half ago, from the first time using this I new this was money well spent. I'm always letting my friends and family know about this grill and sharing pictures of what was for dinner !! Very well satisfied Customer !! Always sharing with my friends why I choose Camp Chief over all the other smokers !!
Date published: 2018-03-13
Rated

5

out of

5
by
Anonymous
from
An extra !!
I got an extra probe just in case the original should ever go out. I don't foresee a problem...but I like to be ready just in case something happens. And I'd rather have one extra....then to need one and not have it.
Date published: 2018-02-03
Rated

5

out of

5
by
Nick M
from
replacement
I mistakingly left cable hanging in heat zone & burned up original. Had to replace it. "Read instructions on probe to avoid this". I believe it"s over priced.
Date published: 2018-02-08
QUESTIONS
Do the meat probes break often. Bought the grill from Cableas about a year ago and used twice. Tried using a couple days ago (3rd time) and when inserting meat probe, gives me the Prwrr or something. Aren't these probes supposed to last?
You have to be sure not to use the probe in temps higher than 400 degrees. According to the manual higher temps will damage the probe and will not work. Read the cleaning instructions well too.
Date published: 2018-02-07
RELATED BLOG POSTS
(1 Comment)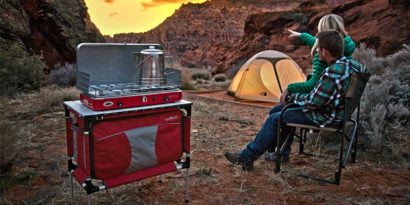 (6 Comments)