Avid backpackers! Rest easy knowing you don't need to compromise on cooking while enjoying the great beyond. Whether you're hiking in the heart of the Rockies or roughing it with the family on a low-key camping excursion-you need cooking equipment that's reliable, portable, and practical. Finding a reputable brand that works within your budget and supports your lifestyle is easier than it sounds. Compare our best-selling Backpacking Stoves: Stryker Isobutane/Propane/Multi and Jetboil's Joule Cooking System.
Jetboil and the up and coming Stryker are two reputable products within the outdoor industry. Both stove systems provide the same basic duty-first and foremost-compact cooking. Furthermore, they both offer matchless ignition and a similar quick heat time, (fuel sold separately.) But let's get down to the nitty gritty of the differences.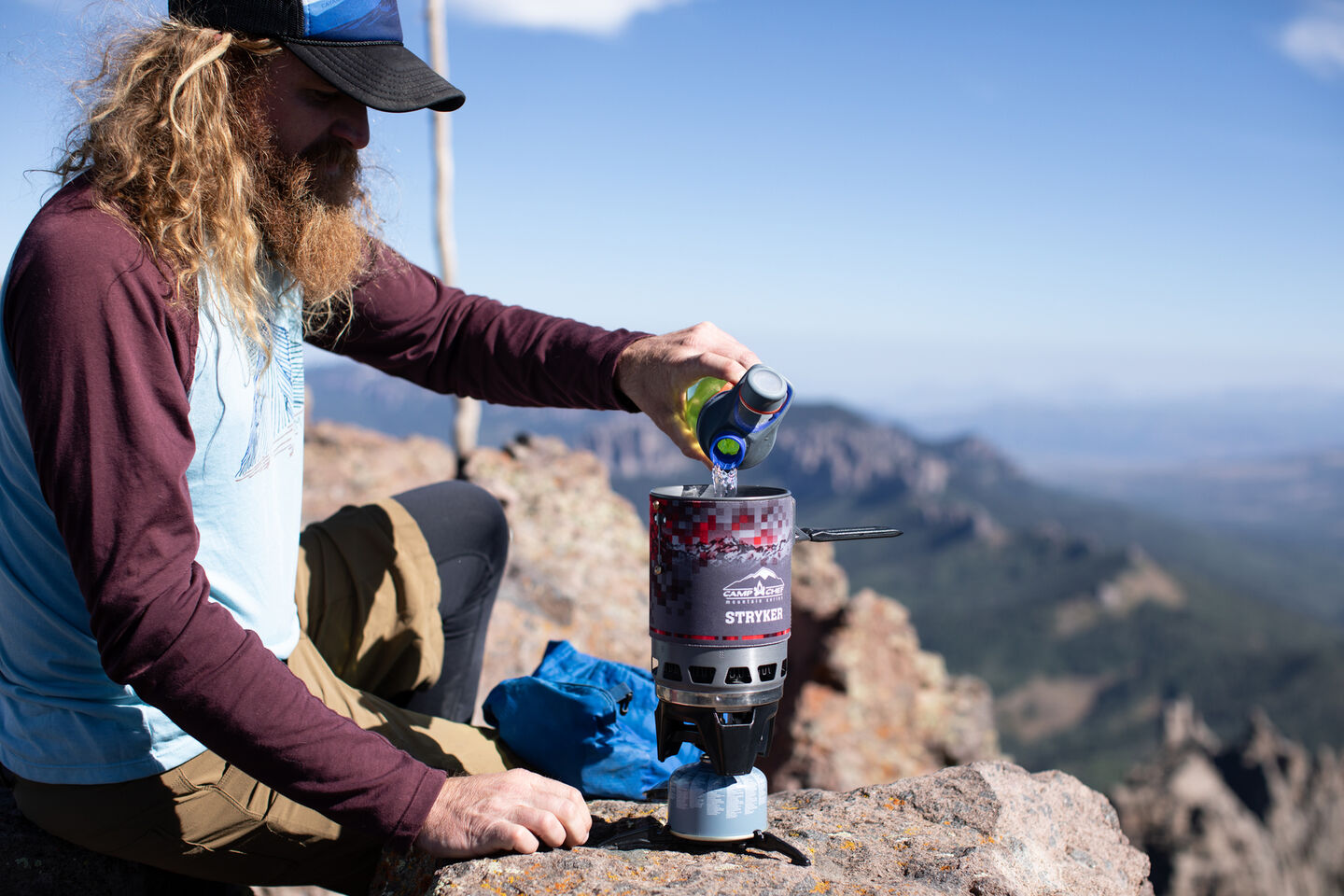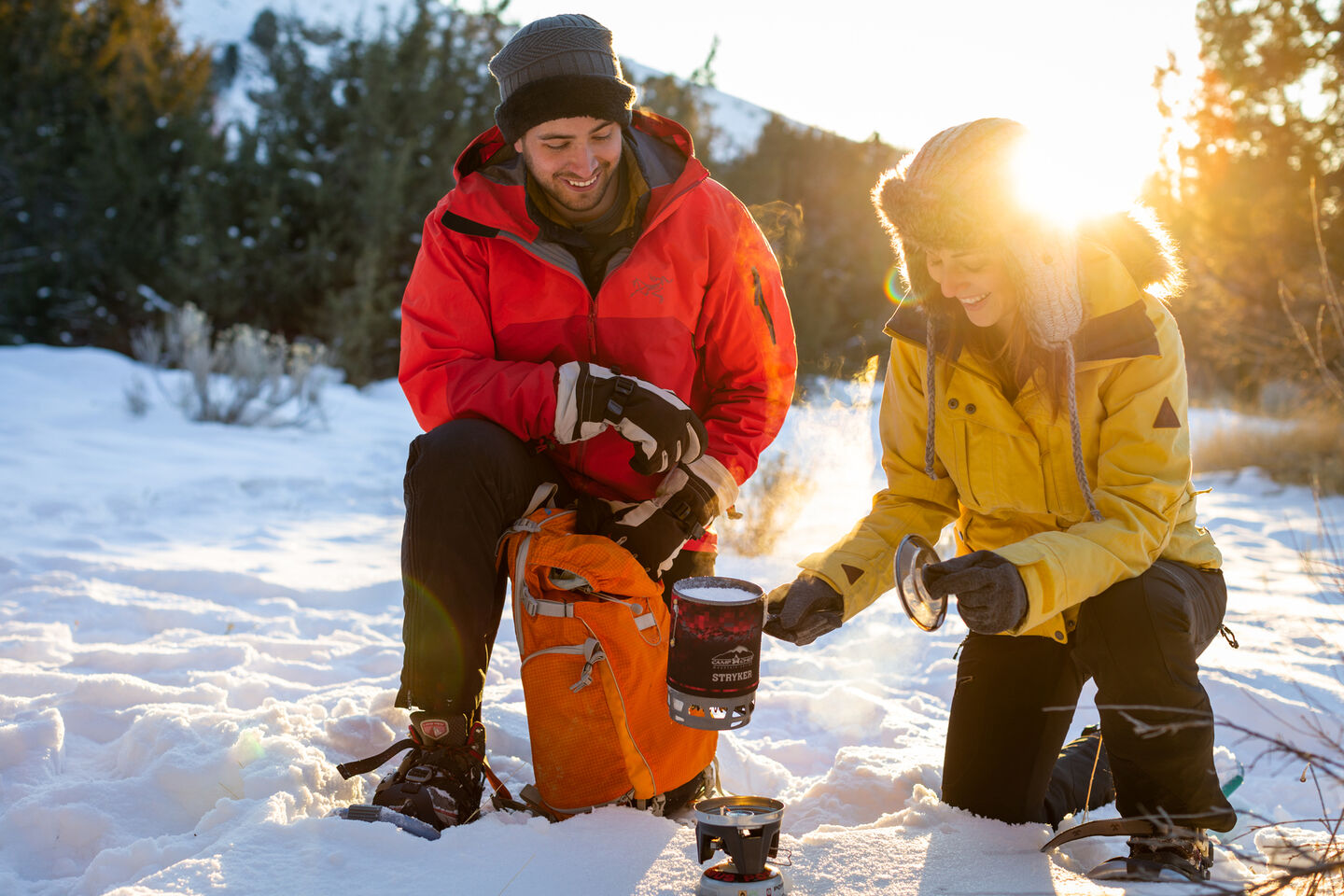 Plain and simple-Stryker Stoves are a cheaper and lightweight alternative to Jetboil's Joule Cooking System. Save over $100 by purchasing the Stryker 150 Propane Stove as oppose to the Joule Cooking System. While the Joule Cooking System holds 2.5-liters compared to Stryker's 1.3-liter pot, you can expect a lighter overall weight when carrying a Stryker stove. We know that while backpacking you can't always compromise on weight and space. Both the Stryker Isobutane 100 and Multi-Fuel Stoves weigh only 19.4-ounces compared to the Jetboil Joule Cooking System's hefty 28-ounce stove. Save almost 10-ounces of dead weight with a Stryker.
Stryker offers two convenient fueling options for heating their compact stoves-isobutane and propane. Plus, assembly is nearly effortless. All components fit conveniently inside of the insulated pot, which can be carried in the included mesh bag. Easily add our favorite pot and fry pan accessory, compatible with all Stryker stoves with the purchases of the Pot Support Adapter. This is a universal feature Jetboil's Joule System has yet to adopt.