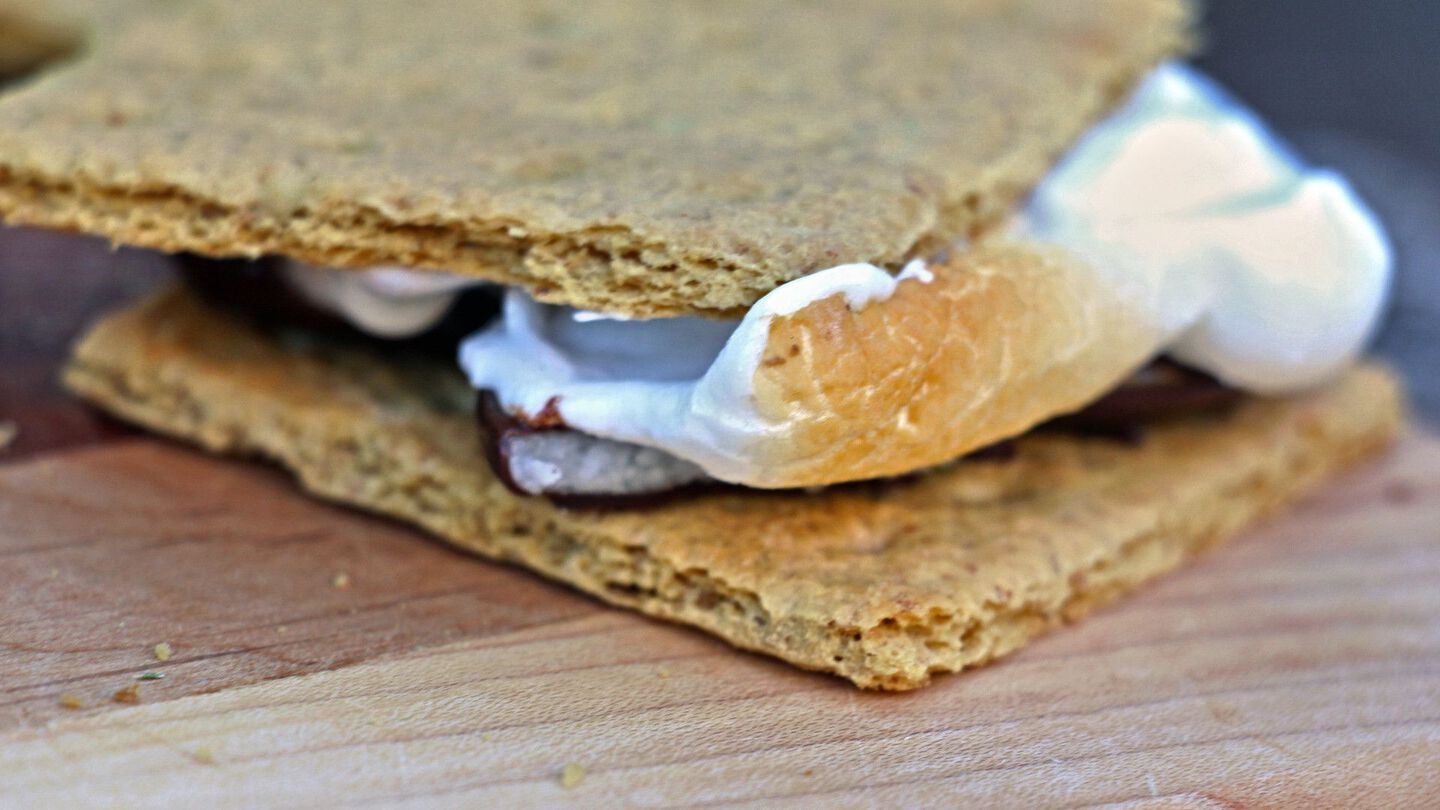 Instructions
S'MORE
Step 1
Place two to three mint patties on the graham cracker.
Step 2
Roast marshmallow to that perfect golden brown.
Step 3
Then, carefully, remove the marshmallow from the roasting stick, placing it on the mint patties.
Step 4
Place the other half of the graham cracker on top, then enjoy.