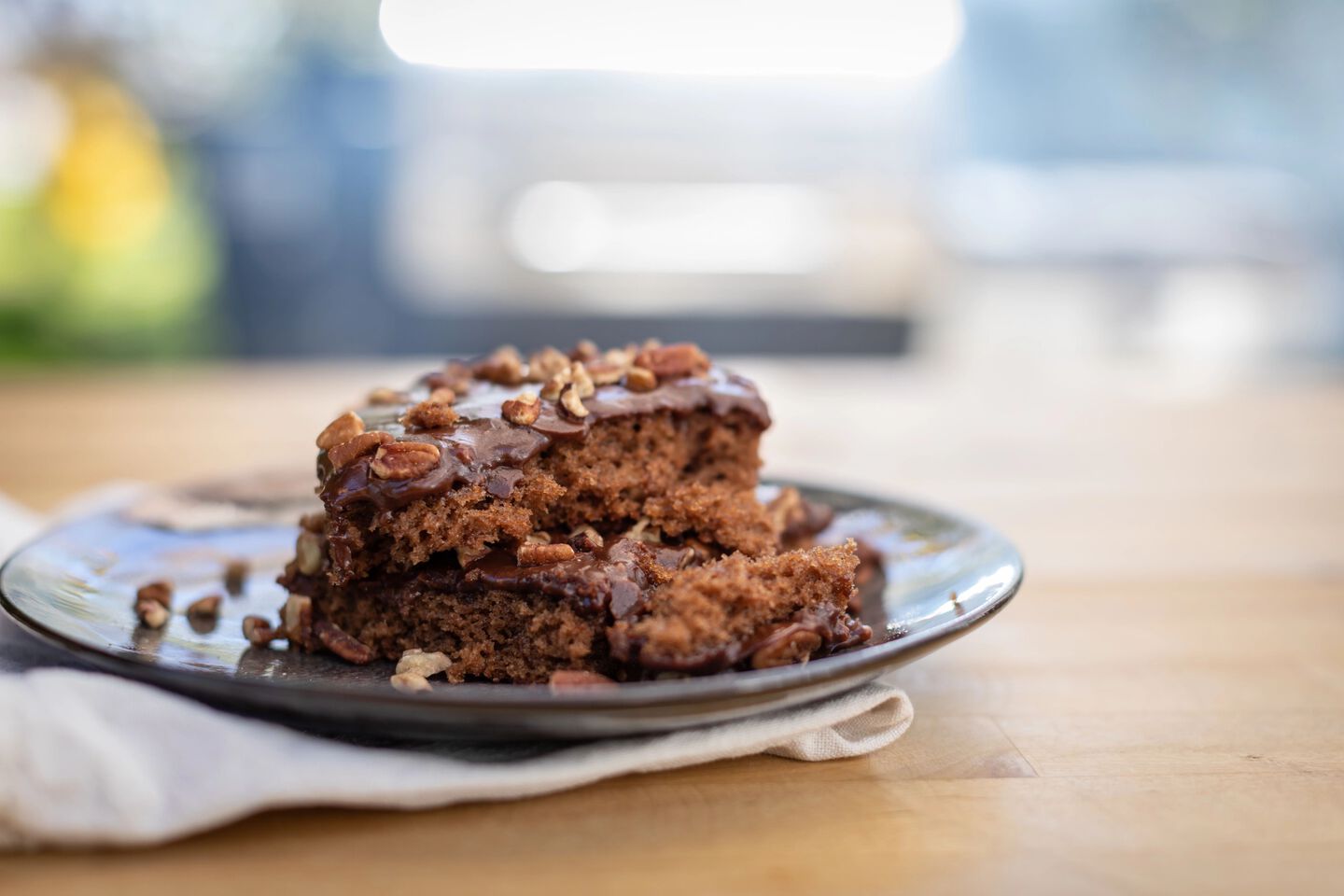 Ingredients
frosting
1 stick of butter
4 Tablespoons cocoa powder
1 teaspoon vanilla
6 Tablespoon milk
1 pound of powdered sugar
cake
2 cups flour
2 cups sugar
1 teaspoon baking soda
1/4 teaspoon salt
2 teaspoons cinnamon
2 sticks of butter
2 Tablespoon cocoa powder
2 large eggs
1 cup water
1 cup buttermilk
All Ingredients
1 stick of butter
4 Tablespoons cocoa powder
1 teaspoon vanilla
6 Tablespoon milk
1 pound of powdered sugar
2 cups flour
2 cups sugar
1 teaspoon baking soda
1/4 teaspoon salt
2 teaspoons cinnamon
2 sticks of butter
2 Tablespoon cocoa powder
2 large eggs
1 cup water
1 cup buttermilk
Instructions
Cake
Step 1
Preheat pellet grill to 400 °F.
Step 2
Mix flour, sugar, baking soda, salt, cinnamon.
Step 3
In a sauce pan melt butter.
step 4
Add cocoa, dry ingredients, eggs, water, buttermilk and stir.
Step 5
Bake for 20 minutes.
Frosting
Step 1
Bring butter, cocoa, vanilla, milk to a boil. Remove from heat add powdered sugar. Frost while cake is warm.
Step 2
Add nuts if desired.