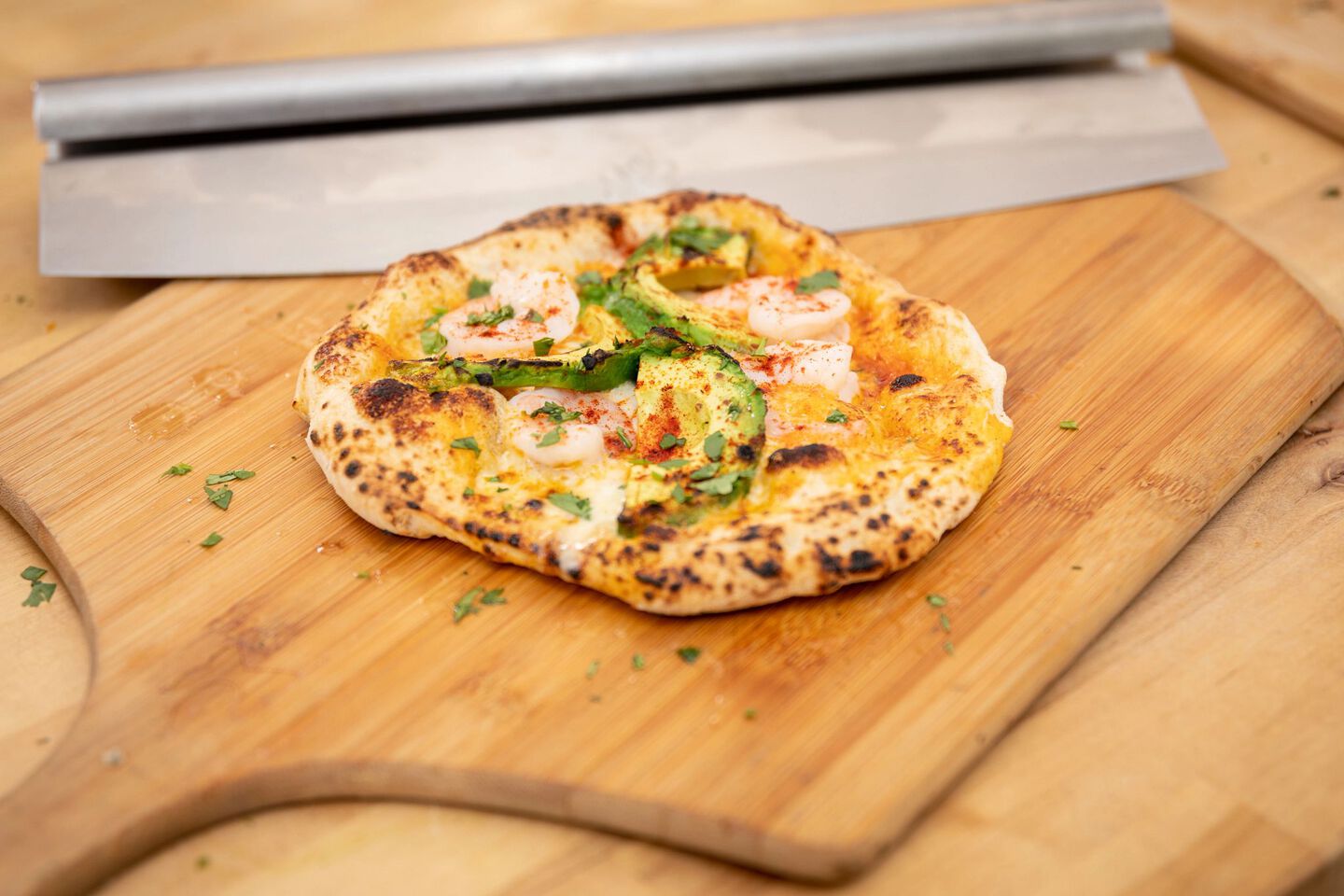 Ingredients
Alfredo Sauce
3 Tablespoon butter
1 teaspoon garlic, minced
1 cup heavy cream
3/4 cup grated Parmesan cheese
1/4 teaspoon cumin
1/2 teaspoon lime zest
Salt and pepper to taste
Toppings
Alfredo sauce
1 lb raw shrimp, peeled & deveined, tail off
Pepperoncini peppers, sliced long ways in quarters
Sliced avocados
Parmesan cheese, grated
Achiote rub: 1 part achiote powder, 1 part paprika
All Ingredients
3 tablespoon butter
1 teaspoon garlic, minced
1 cup heavy cream
3/4 cup grated Parmesan cheese
1/4 teaspoon cumin
1/2 teaspoon lime zest
Salt and pepper to taste
1 lb raw shrimp, peeled & deveined, tail off
Pepperoncini peppers, sliced long ways in quarters
Sliced avocados
Parmesan cheese, grated
Achiote rub: 1 part achiote powder, 1 part paprika
Instructions
Alfredo Sauce
Step 1
Melt butter over medium heat, add garlic and cook for 30 seconds until fragrant.
Step 2
Add cream, bring back to a low simmer. Add Parmesan, incorporate and turn off heat.
Step 3
Add zest and cumin. Careful not to overheat, it will get clumpy and too thick.
Pizza
Step 1
Roll out dough by hand (store bought or our Camp Chef recipe). Place on floured wood peel.
Step 2
Add a thin layer of Alfredo sauce, place shrimp, pepperoncini, avocados. Make sure not to stack on top of each other. Top with Parmesan and achiote rub.
Step 3
Preheat Artisan Pizza Oven to 650-700 °F.
Step 4
Slide pizza into oven, monitoring pizza the whole time, rotating and lifting, cooking the pizza evenly.
Step 5
After edges of dough has browned, and shrimp is pink and cooked through, remove pizza and let set for 2 minutes to rest
Step 6
Garnish with chopped cilantro and lime juice.