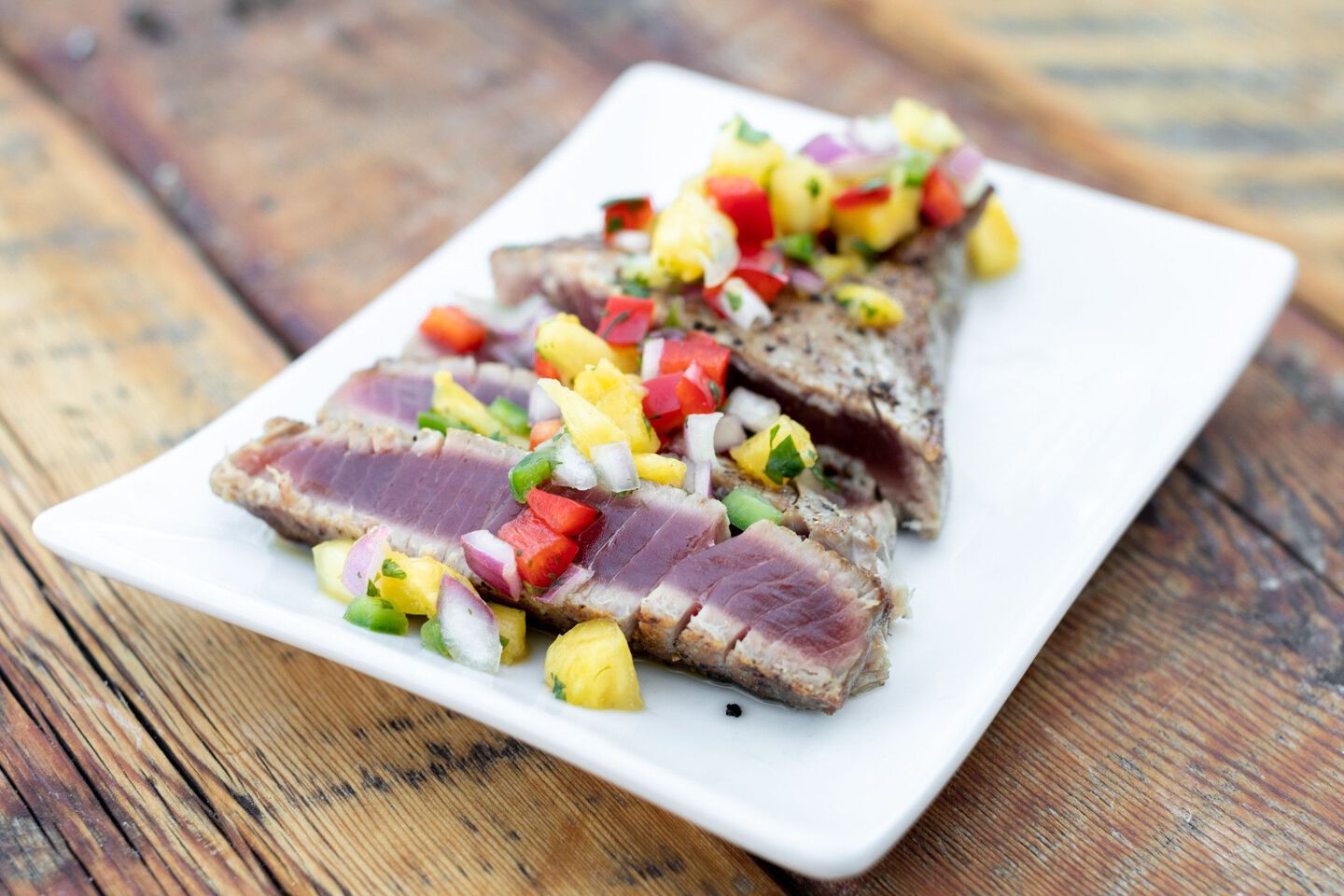 Ingredients
Pineapple Salsa
1 pineapple, cut into small pieces
1 red bell pepper, diced
1/2 red onion, diced
2 jalapeños, deseeded and diced
3 Tablespoons cilantro, chopped
2 limes, juiced
Tuna
2 fresh tuna steaks
Peanut oil for searing
Salt and pepper to taste
All Ingredients
2 fresh tuna steaks
Peanut oil for searing
Salt and pepper to taste
1 pineapple, cut into small pieces
1 red bell pepper, diced
1/2 red onion, diced
2 jalapeños, deseeded and diced
3 Tablespoons cilantro, chopped
2 limes, juiced
Instructions
Seared Tuna
Step 1
In a bowl, prepare salsa by combining all ingredients. Season to taste.
Step 2
Heat a cast iron skillet or griddle over medium-high heat and add oil. When the skillet is hot, add the tuna steaks and sear for 3-4 minutes.
step 3
Turn gently with a spatula and cook on the other side for 3-4 minutes.
step 4
Remove from heat and let rest for 5 minutes. Slice 1/4 inch thick slices and top with pineapple salsa.