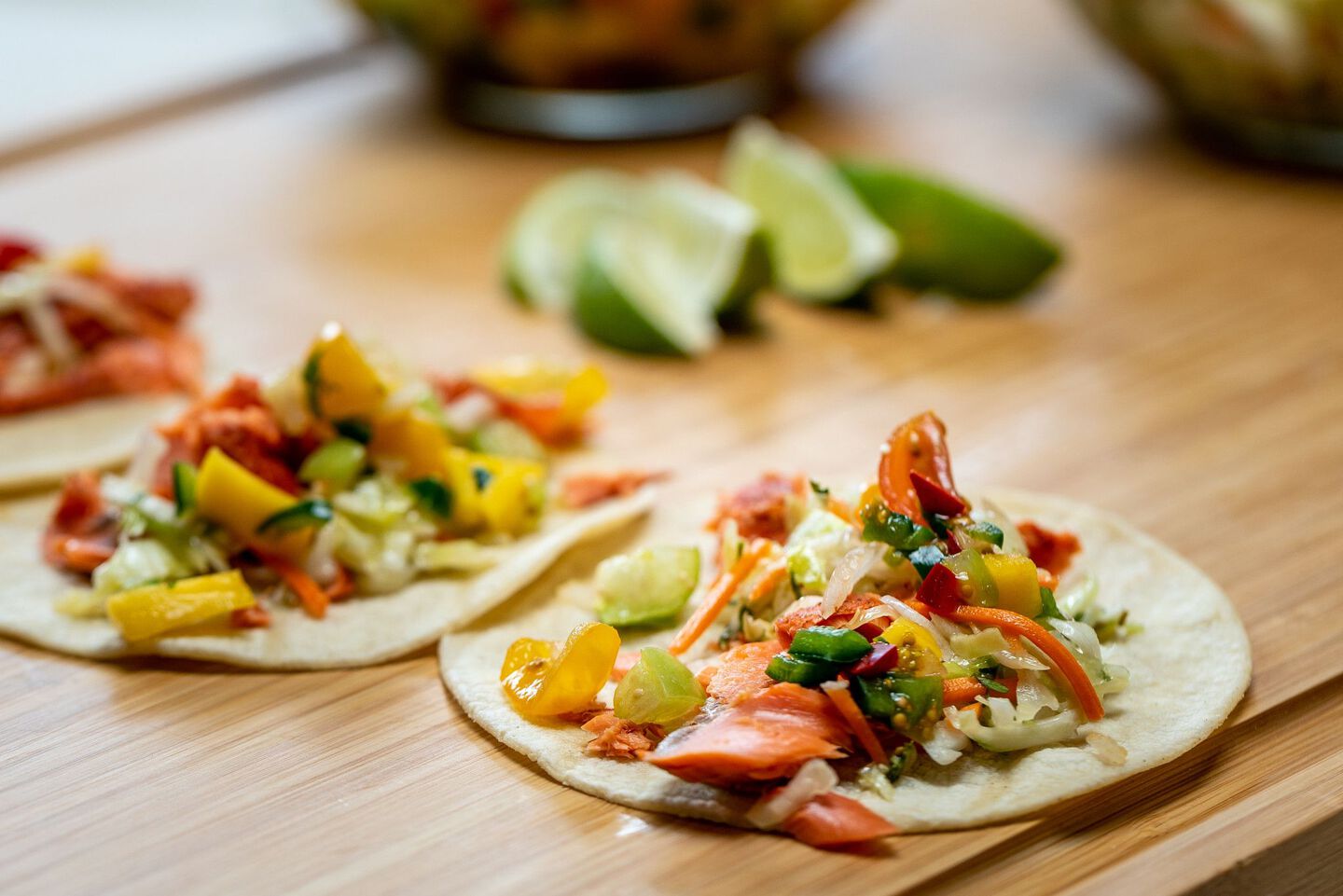 Ingredients
Salsa
1 lb. of grape tomatoes, halved
1 mango, chopped
2-3 tomatillo, chopped
½ white onion chopped
Serrano or Jalapeño to your taste, chopped
Combine ingredients and salt to taste
All Ingredients
Salmon Fillet
Camp Chef Mango Chipotle
For the Salsa:
1 lb. of grape tomatoes halved
1 mango chopped
2-3 tomatillo chopped
½ white onion chopped
Serrano or Jalapeño to your taste chopped
Combine ingredients and salt to taste
Instructions
Sauce/Marinade
Step 1
Chop and dice Mango Salsa ingredients prior to cooking as the salmon will cook fast,
Step 2
Combine salsa ingredient together and allow all the ingredients and flavors to relax and rest together.
Step 3
Liberally cover Salmon with Mango Chipotle Seasoning
Step 4
Grill salmon 7 minute per side.
Step 5
Thinly slice serve with grilled pineapple and warmed corn tortillas.