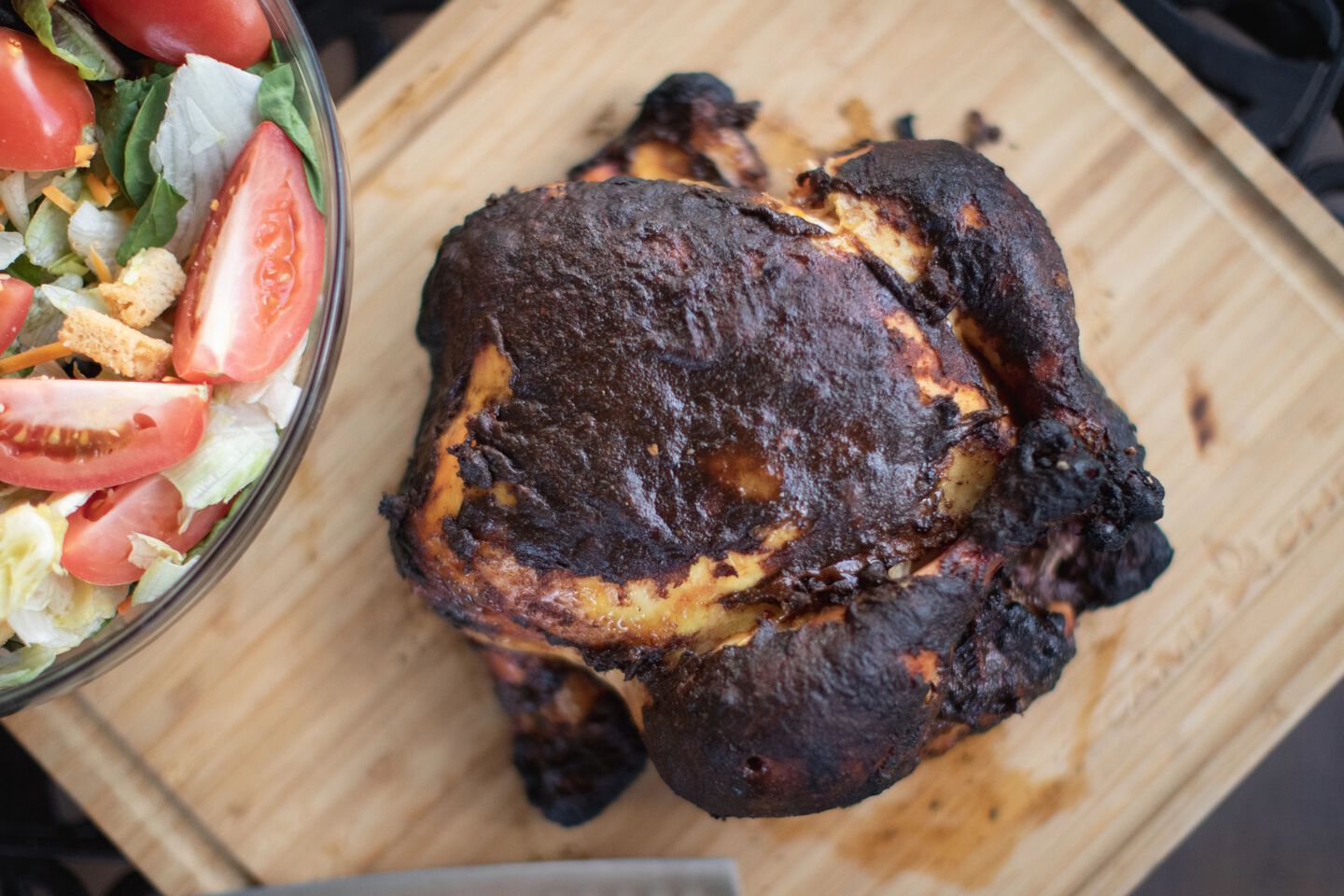 Ingredients
Vindaloo inspired rub mix
2 tablespoons salt
1 tablespoon mustard powder
1 ½ tablespoons smoked paprika
1 ½ tablespoons cardamom
1 teaspoon black pepper
½ tablespoon ground clove
1 teaspoon coriander
1 teaspoon turmeric
½ tsp cayenne pepper
1 teaspoon cinnamon
½ teaspoon curry powder
4 bay leaves crushed
½ tablespoon brown sugar
1 tablespoon onion powder
1 tablespoon garlic powder
½ tablespoon cumin seeds
All Ingredients
1 whole chicken
4 cups warm water
½ cup balsamic vinegar
½ cup tamarind
4 thai chilies
½ cup brown sugar
4 tablespoons EVOO
12 whole garlic cloves
1 inch piece of ginger, peeled
Vindaloo inspired rub mix
2 tablespoons salt
1 tablespoon mustard powder
1 ½ tablespoons smoked paprika
1 ½ tablespoons cardamom
1 teaspoon black pepper
½ tablespoon ground clove
1 teaspoon coriander
1 teaspoon turmeric
½ tsp cayenne pepper
1 teaspoon cinnamon
½ teaspoon curry powder
4 bay leaves crushed
½ tablespoon brown sugar
1 tablespoon onion powder
1 tablespoon garlic powder
½ tablespoon cumin seeds
Instructions
Prepping
Step 1
Using a blender, add all the ingredients excluding the chicken and blend together until homogenous.
Step 2
Remove the chicken from its packaging and be sure to remove any gizzards.
Step 3
Pat the chicken dry and truss up the legs to keep them in position easier, and fold the wings under the back, also tying them together.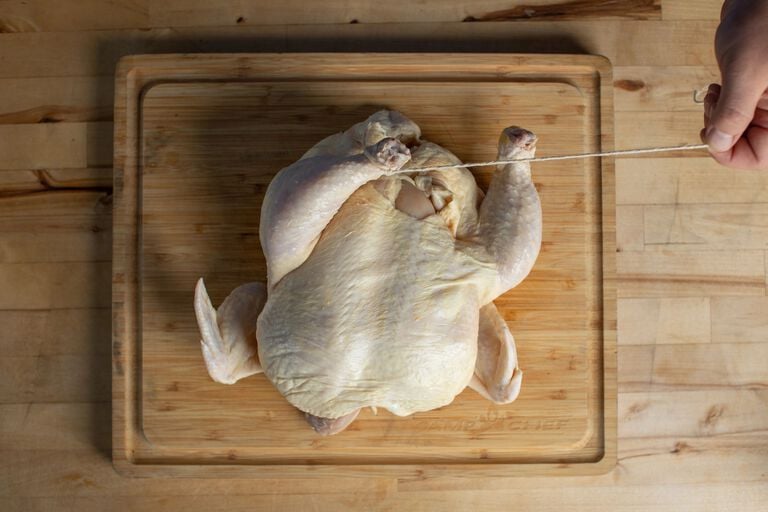 Step 4
Place the chicken in a large zip lock bag and pour in the marinade over it, seal the zip lock in a way where you can squeeze the excess air out of the bag ensuring all of the chicken is filled and coated with marinade no matter how it rests. Allow it to sit overnight, bathing in the marinade.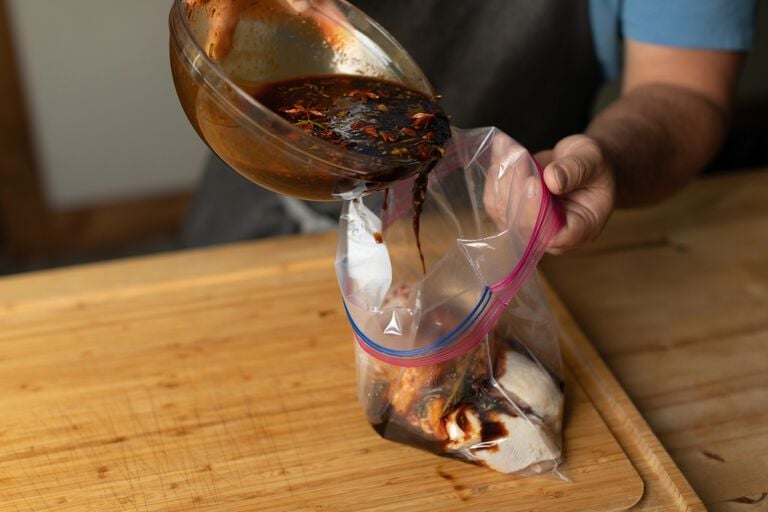 Cooking
Step 1
Set your pellet grill to 350°F and cook the chicken for about 1.5 hours.
Step 2
Once it has a little crust begin basting the chicken with the leftover marinade every 15-20 minutes.
Step 3
When the chicken reaches 165°F internally, remove it and allow it to rest for 15-20 minutes before carving.