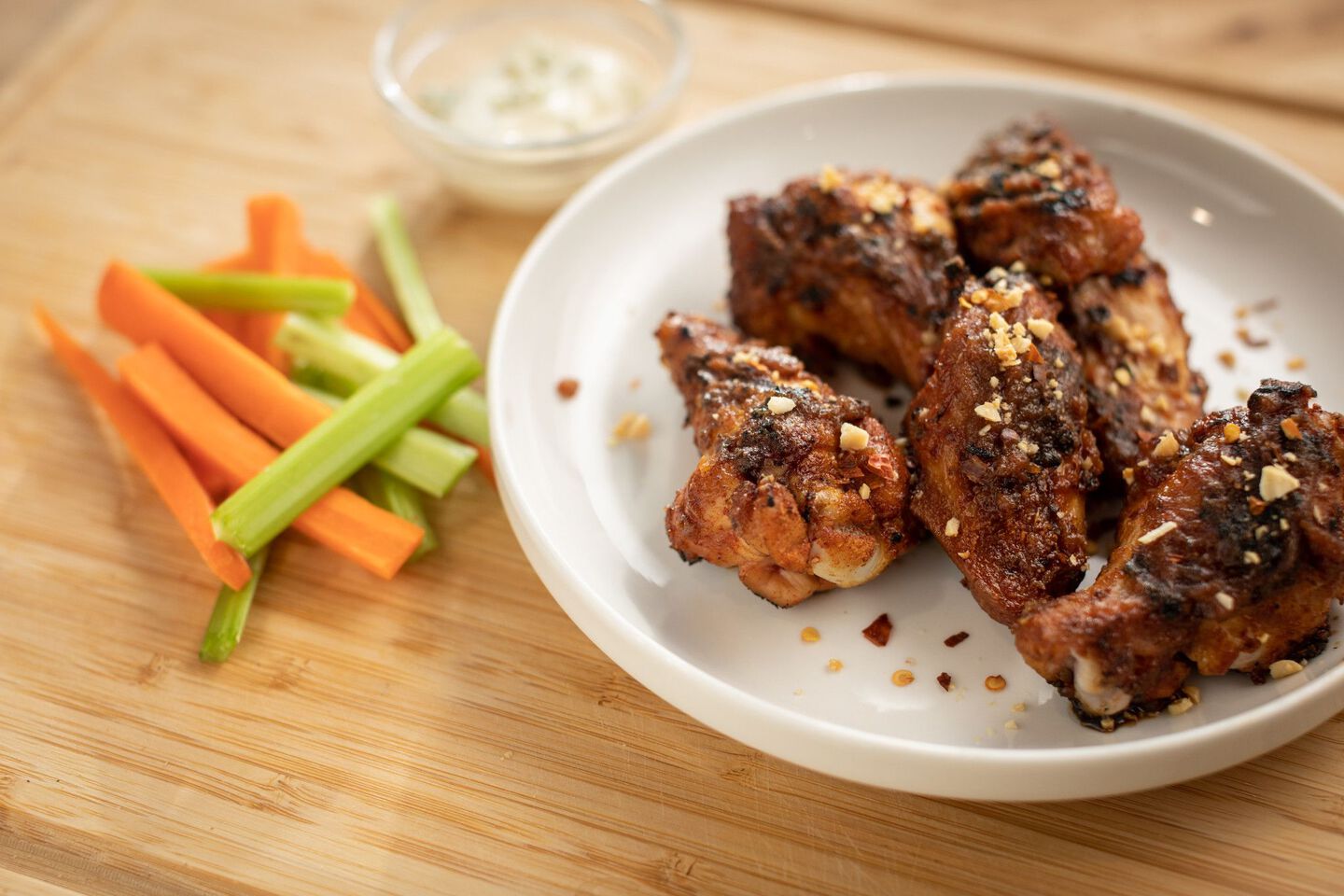 Ingredients
Sauce
1/4 cup butter
1/2 cup red wine vinegar
1 cup smooth peanut butter
1/2 cup jam or berry flavored syrup
1/4 cup Sriracha
Dry Rub
2 Tablespoons each of baking powder, garlic powder, tajin and cayenne
Crushed peanuts
Red pepper flakes (optional)
All Ingredients
4 pounds of chicken wings
2 Tablespoons each of baking powder, garlic powder, tajin and cayenne
Crushed peanuts
Red pepper flakes (optional)
1/4 cup butter
1/2 cup red wine vinegar
1 cup smooth peanut butter
1/2 cup jam or berry flavored syrup
1/4 cup Sriracha
Instructions
Quadruple S wings
Step 1
Cover wings with dry rub. Place uncovered in refrigerator to chill for 1-3 hours.
Step 2
Preheat pellet grill to 350-400 °F.
step 3
Grill wings for an hour, flipping halfway through.
Step 4
While wings are cooking, prepare the sauce. Add all sauce ingredients in a cast iron pan on sidekick or stove top. Heat sauce until hot, stirring frequently.
Step 5
When wings are cooked, toss them in sauce and stir to coat. Put them back on the pellet grill and turn it down to high smoke for 20 minutes or until the sauce is set.
step 6
Once plated, sprinkle with crushed peanuts. If you like a little more spice, sprinkle with red pepper flakes or add more Sriracha.