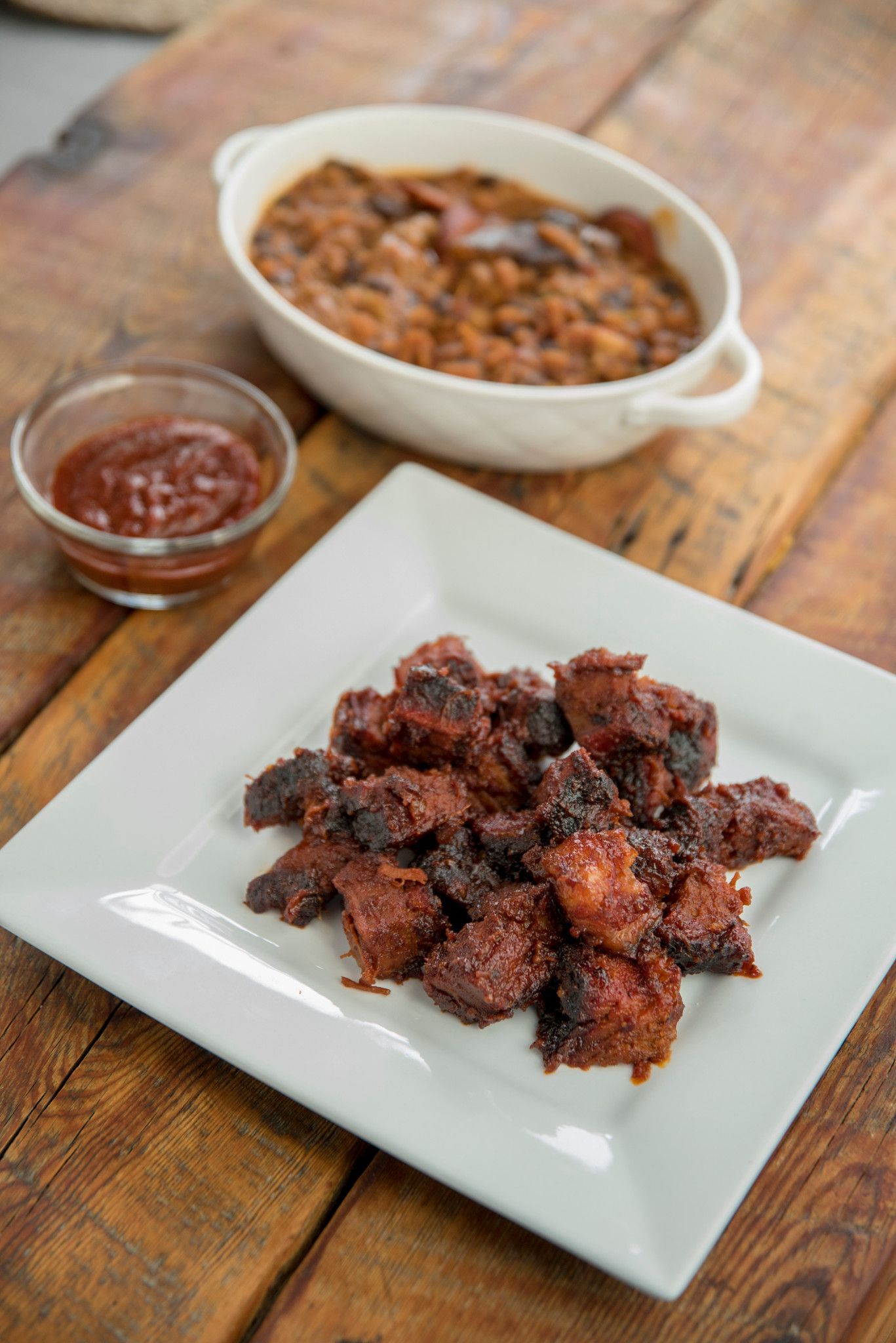 Ingredients
All Ingredients
1 cup chicken broth (more if needed)
2 tablespoons tomato paste
2 tablespoons apple cider vinegar
2 tablespoons dry mustard
2 tablespoons Worcestershire sauce
1 tablespoons molasses
2 tablespoons honey
2 cans navy beans, drained and rinsed
2 cans pinto beans, drained and rinsed
1 onion, diced
2 red peppers, diced
2 jalapeños, diced
3 garlic cloves, minced
1 1/2 cups smoked pork belly, diced
Garnish with 1 inch cubed and seared pork belly
Instructions
PORK BELLY BAKED BEANS
Step 1
Preheat Dutch oven to medium-high heat.
Step 2
Render the diced pork belly until crisp.
Step 3
Add onions and cook until tender.
Step 4
Add red peppers and jalapeños and cook until soft, add garlic and cook for a few more minutes. Add the tomato paste and stir to combine. Add mustard powder, Worchestershire sauce, molasses and honey. Add chicken stock then stir to combine.
Step 5
Add beans and simmer on low for an hour stirring occasionally.