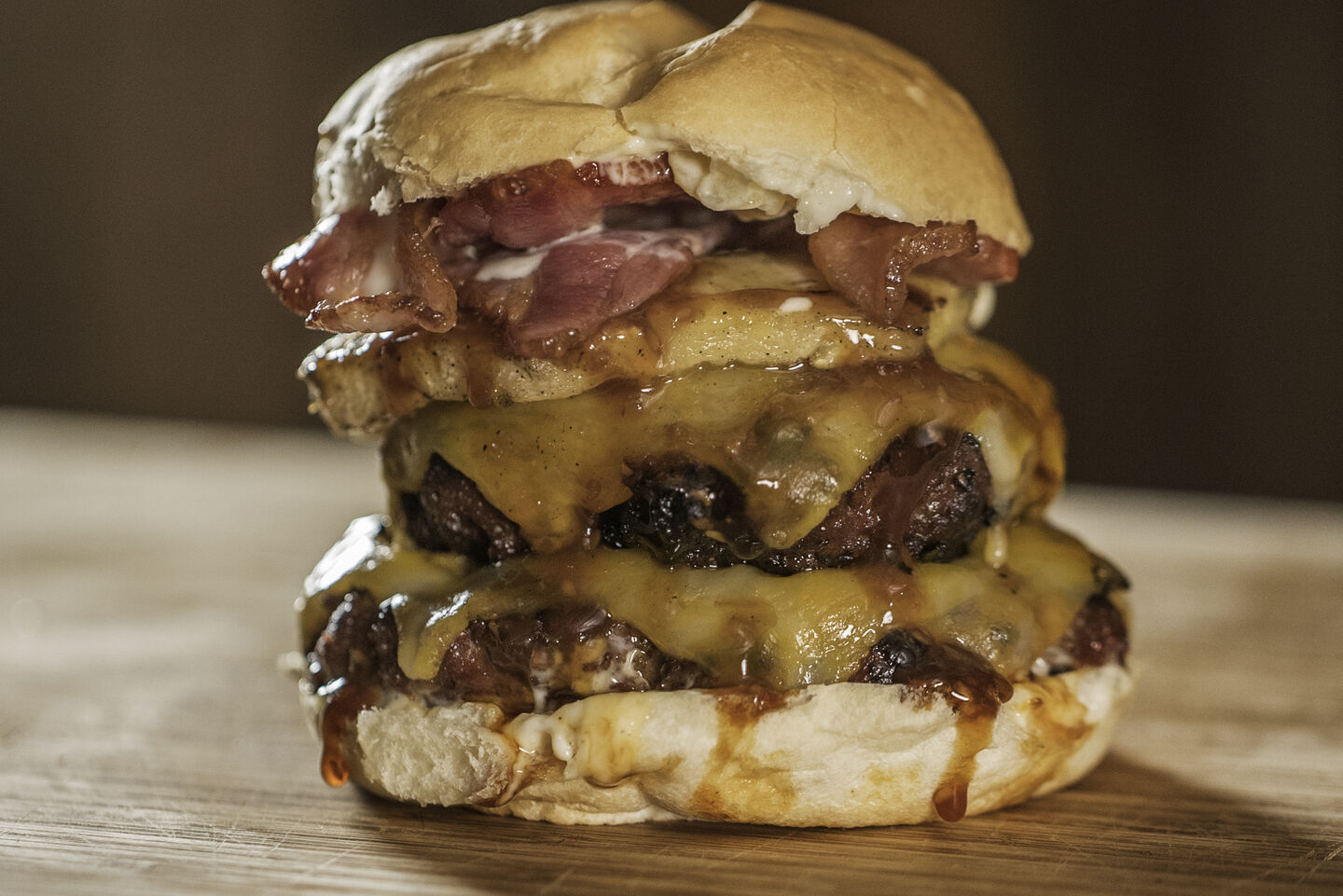 Ingredients
The Sauce
1/3 cup mayonnaise
1 small can crushed pineapple
2/3 cup cream of coconut
1/3 cup sour cream
Burgers
2 pounds ground beef
1/4 cup teriyaki sauce
Salt and pepper
2 Tablespoons butter, melted
4 slices of pineapple, core intact
1/3 cup piña colada sauce
Sliced Colby jack cheese
4-8 slices of cooked bacon
4 hamburger buns
All Ingredients
2 pounds ground beef
1/4 cup teriyaki sauce
Salt and pepper
2 Tablespoons butter, melted
4 slices of pineapple, core intact
1/3 cup piña colada sauce
Sliced Colby jack cheese
4-8 slices of cooked bacon
4 hamburger buns
1/3 cup mayonnaise
1 small can crushed pineapple
2/3 cup cream of coconut
1/3 cup sour cream
Instructions
Pina Colada Burger
Step 1
Mix ingredients for piña colada sauce. Set aside.
Step 2
Mix ground beef with 1/4 cup teriyaki sauce. Form into 8 patties. Press the centers of the patties down so that the burgers don't get to thick in the middle when you grill them. Season each side with salt and pepper.
step 3
Preheat you grill to medium-high heat.
Step 4
Grill patties until internal temperature reaches 125 °F for rare, 135 °F for medium rare, 145 °F for medium and 160 °F for well done. Flip patties halfway through cook time. The last few minutes of cooking, add a slice of cheese to patties and let the cheese melt.
step 5
Meanwhile, grill the pineapple, brush with a little melted butter until grill marks appear, about 2 minutes on each side. Remove to plate and cut out the core.
step 6
Grill buns until grill marks appear.
Assembly
Bottom bun, piña colada sauce, patty, pineapple, bacon, teriyaki sauce, more piña colada sauce on top bun.