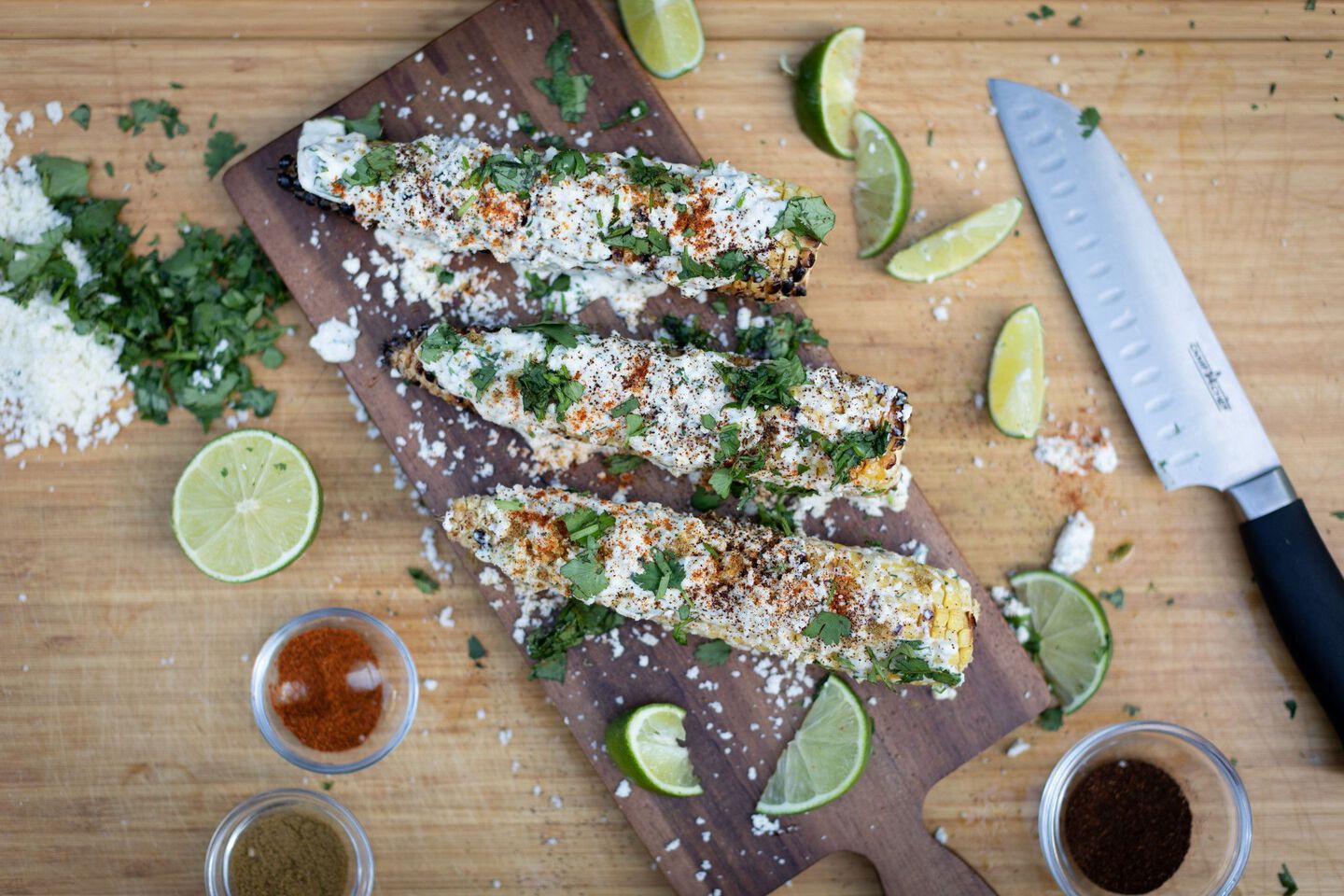 Ingredients
All Ingredients
8 ears of corn, shucked
1/2 cup of Mexican crema or regular sour cream
1/2 cup of mayonnaise
1 cup cotija cheese, shredded
5 cloves or garlic, minced
1/2 teaspoon sea salt
2 limes, juiced
1/2 cup cilantro, chopped
1 teaspoon chili powder
1 teaspoon cumin
1/2 teaspoon cayenne pepper
Instructions
Mexican Street Corn
step 1
Preheat your BBQ Box or pellet grill to medium-high heat.
step 2
Spray shucked corn with cooking spray.
step 3
Place the corn on the grill and grill for about 12-16 minutes, turning the cobs 1/4 turn every 3-4 minutes.
step 4
Mix the topping sauce by stirring together the Mexican crema, mayonnaise, cotija cheese, garlic, salt, lime juice, and cilantro.
step 5
When corn is cooked, top each corn cob with the cheese mixture, then sprinkle with chili powder, cumin and cayenne. Finish corn off with extra cotija cheese and cilantro.